Tagine with lamb and vegetables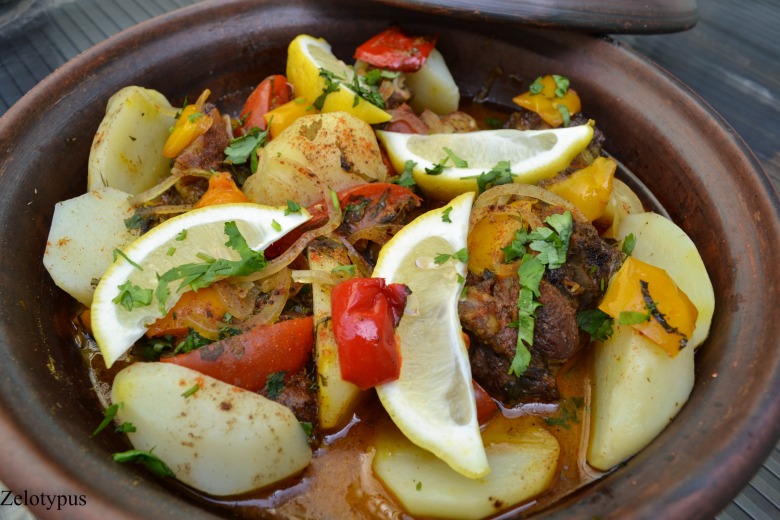 Ingridients
500 g.
120 g.
120 g.

bell pepper (three colors)

120 g.
3 шт.
15 g.
0,5
350 g.
5 g.
10 g.
10 g.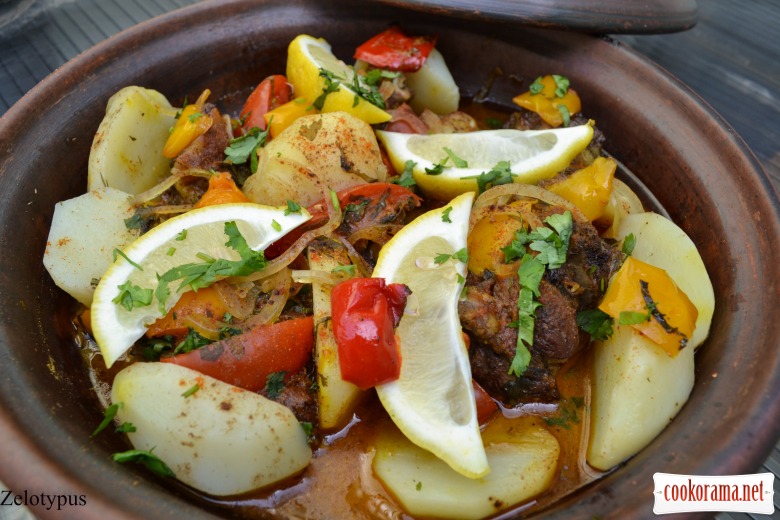 Preparation
Cut meat into pieces of about 100 g. Rub them with mixture of ground pepper, salt and cumin. Bottom of Tagine put on medium heat, pour a few tablespoons of olive oil, warm well, and put the meat. Fry to a light blush and shift in bowl. At the same oil fry the onion, garlic, ginger, and red hot pepper.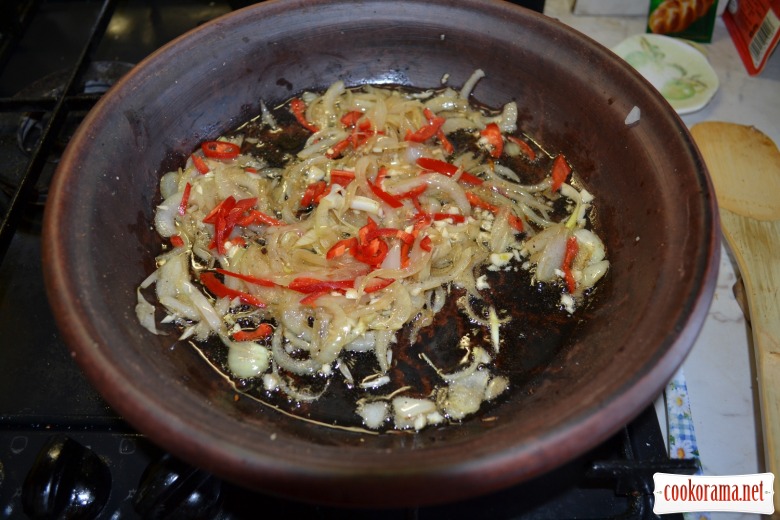 On roasted vegetables lay the meat, on top of bell pepper coarsely chopped potatoes, tomato slices,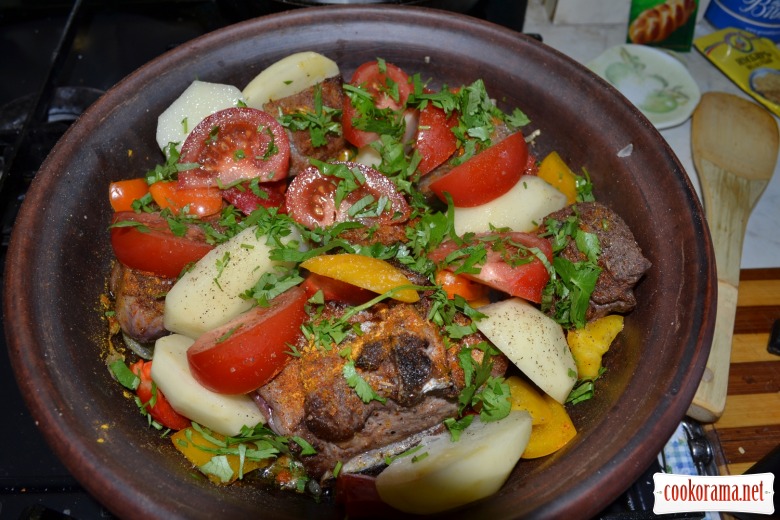 salt, pepper, sprinkle with spices and cover with lid.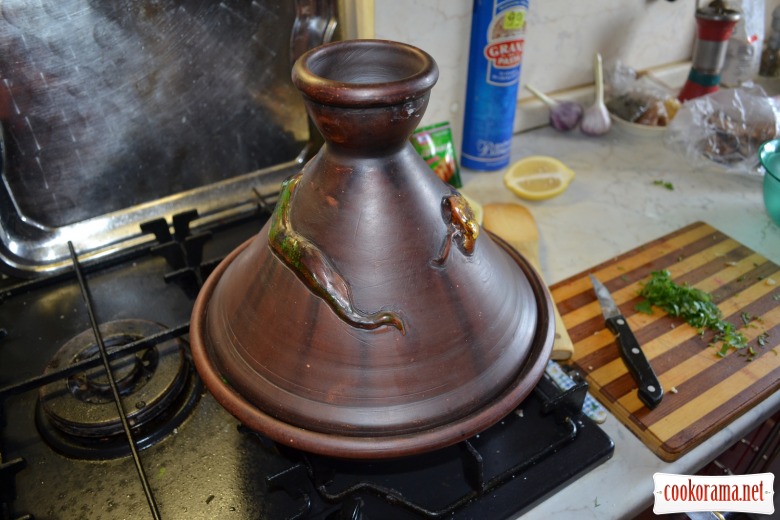 Stew on low heat for 1 hour. Open the lid and put slices of lemon. In general, here needs marinated in salt lemon, but I did not have time to do it. Lay marinated with vegetables, and usual at the end, not to be too sour. Stew for another 10 min and remove from heat. Before serving, sprinkle with finely chopped cilantro and parsley.
Bon Appetite!