Ramen burger with chopped chicken cutlet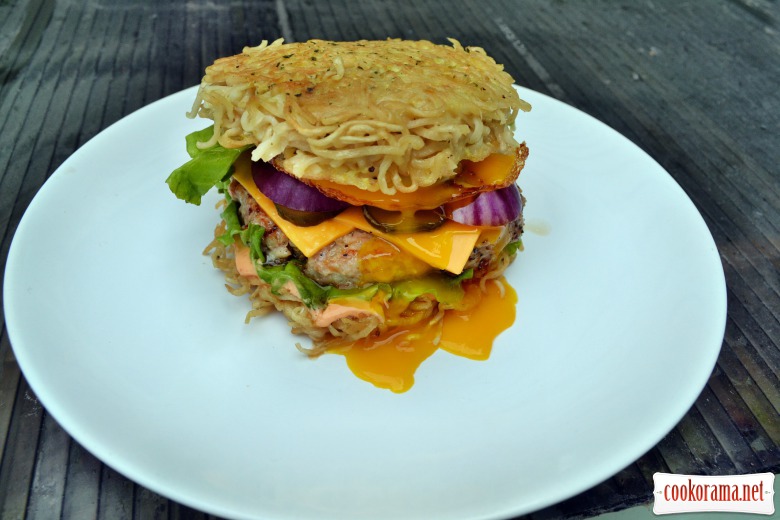 Ingridients
100 g.
130 g.
30 g.
8 g.
2 шт.
5 шт.
10 g.
2 шт.
20 g.
10 g.
Preparation
The idea of such a burger spied from Asian colegues. Instead of ramen noodles, you can use other Asian noodles such as somen, soba, udon. Or as I did — hit the ceiling and use instant noodles))) Doshirak or any other. You will need one package. Bags with «chemistry» discard, pour boiling water over the noodles, salt, pepper, add favorite spices. After 5 minutes, pour out excess water from the noodles, add an egg, stir it. In a frying pan with butter put a round form, it should be laid with half of noodles.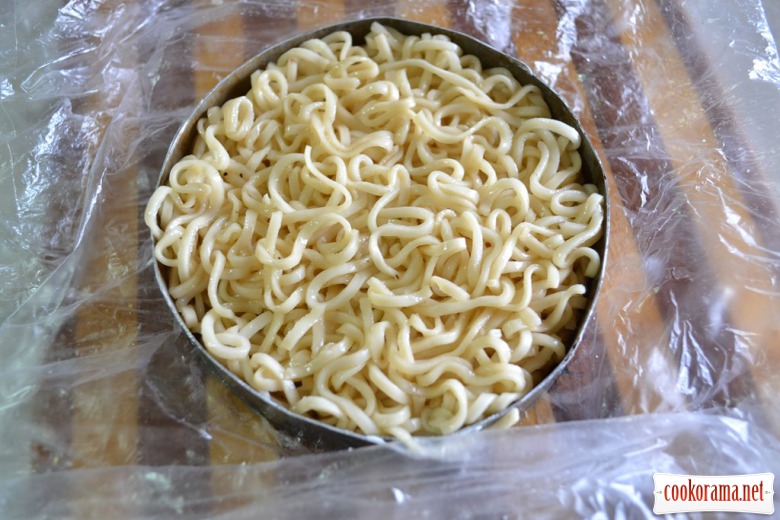 Fry on both sides over high heat. Then fry the second part of the noodles, and our «Loaf» for the burger is ready. Cutlets can be made from any meat, I used ham. I separated meat from bones, chopped it with a knife, onion and cumin seeds. Add salt and pepper. Then formed round patties and fried. For the sauce, I mixed mayonnaise and sauce kimchi bass. This is my favorite combination. Assemble burger — smear pasta flat cake with sauce,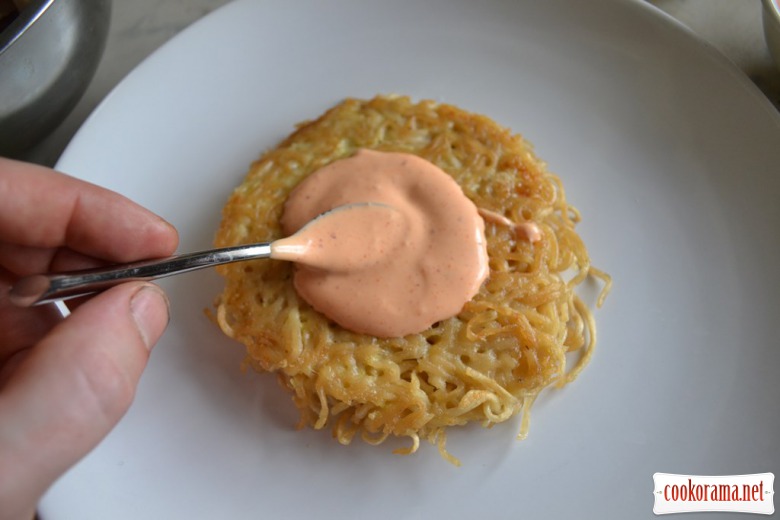 put lettuce leaf, cutlet,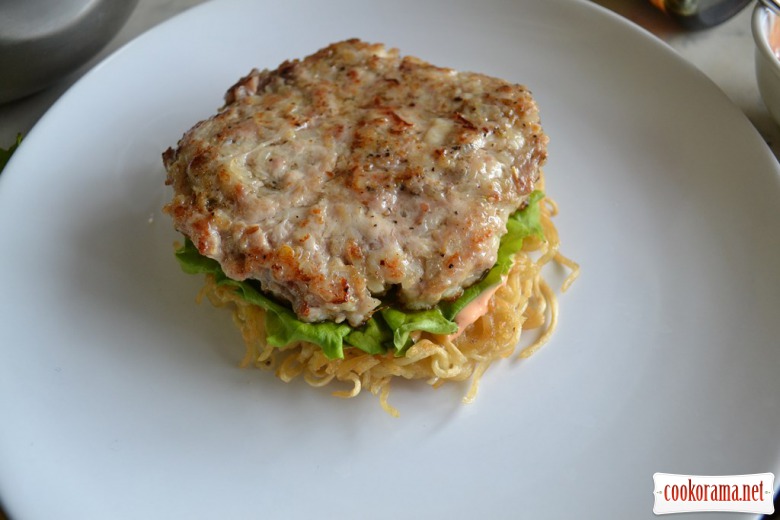 sandwich cheese,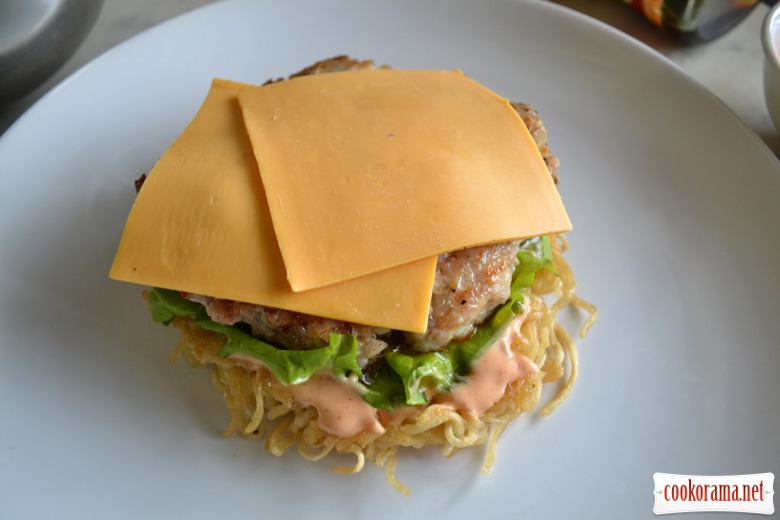 cucumber,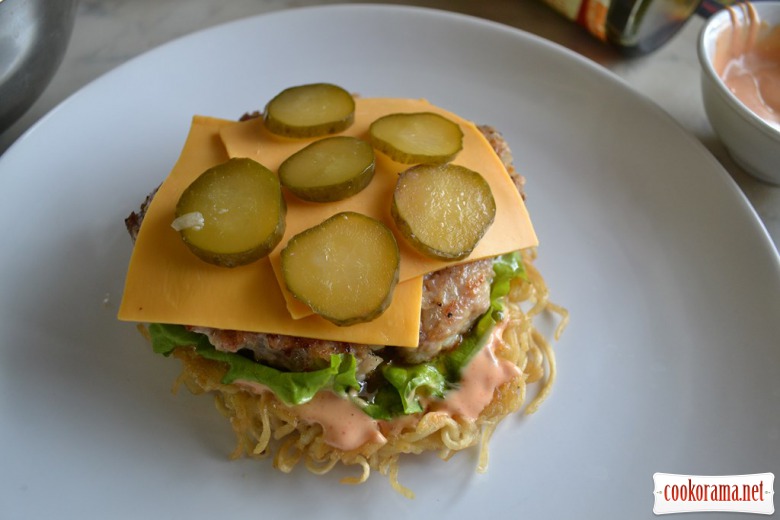 onion,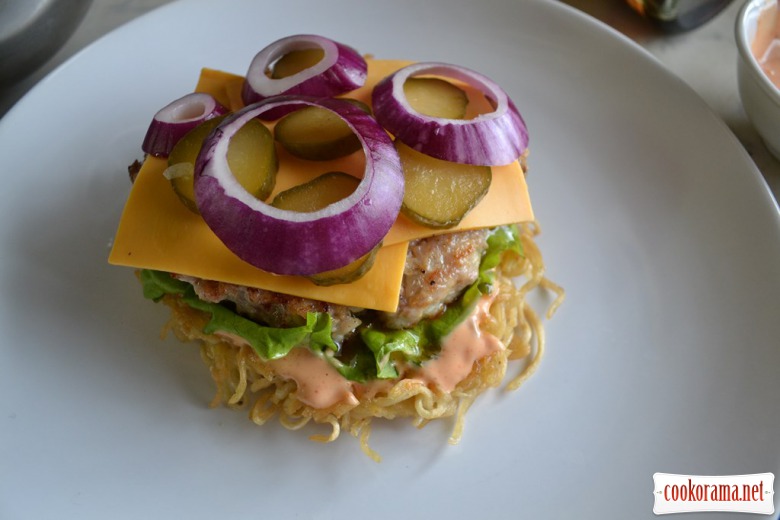 fried egg,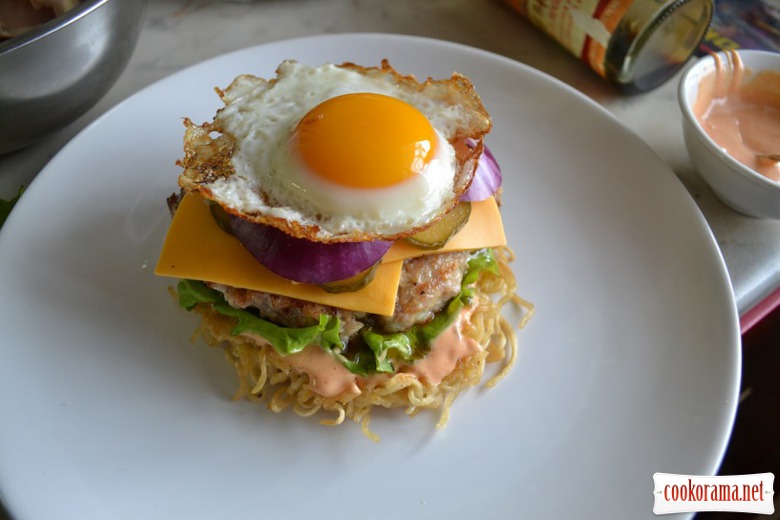 smear second flat cake with sauce and spread on top.
Bon Appetite!
650

07 December 2014, 14:53