Pots with pork meat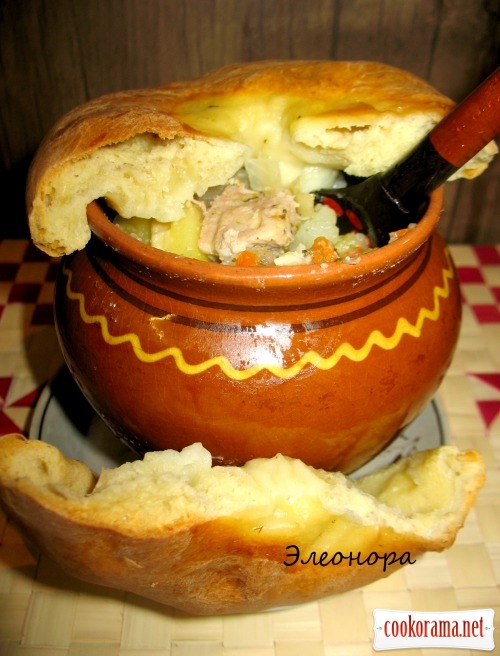 Ingridients
10 шт.
2 шт.
2 шт.
600 g.
3 шт.
Preparation
I cook pots with pork meat.
At first I prepared dough, which rested all this time:
400 ml of milk, 3 eggs, salt, sugar, baking powder, enough of flour, grease hands with oil, to avoid sticky dough, such a consistency.
1st layer: potato, diced carrot, meat.
Then spices and greeens.
Diced onion, potato, upper layer of horseradish.
Salt and pour a bit more than half of pot boiling water.
Divide dough in equal parts and stretch flat cake with hands, make a hole in the middle.
Put in the oven at 220℃ for 45 min.
Ready!
Open the lid!
Stir the contents of the pot and mmmmm…
Believe me, there is no need in bread!
617

26 December 2010, 19:09