Chanakhi in pots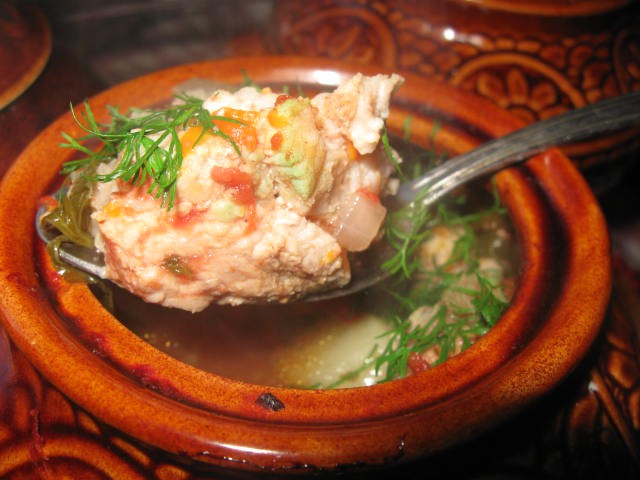 Ingridients
500 g.
3 шт.
500 g.
500 g.
500 g.

tomato juice (half a cup per pot)

1 bunch
Preparation
Finely chop onion, pour at the bottom of pot.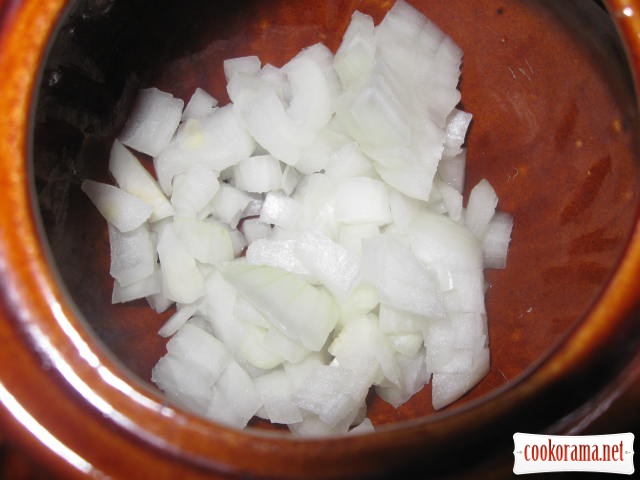 Next is layer of diced potato, eggplants.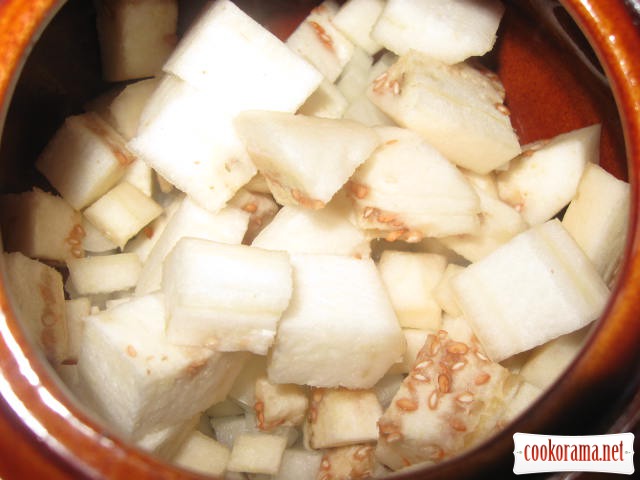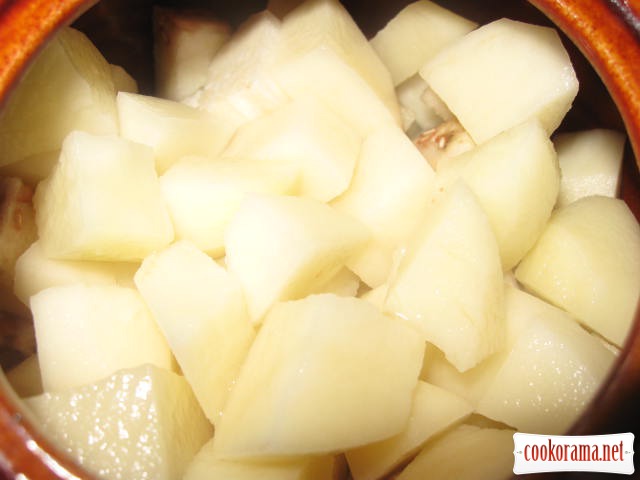 Layer of finely chopped greens.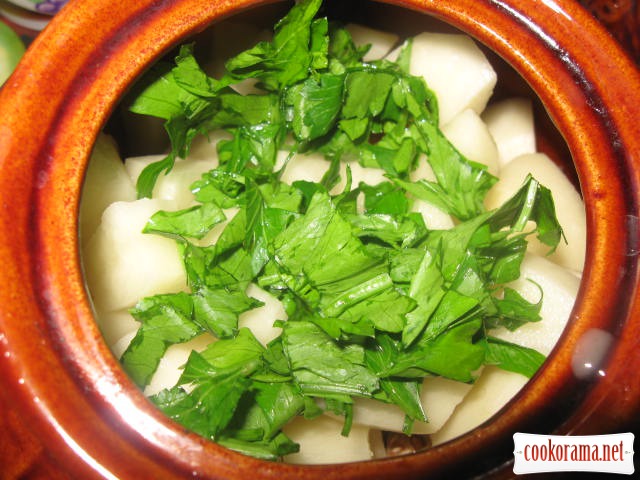 Diced tomato and finely chopped garlic.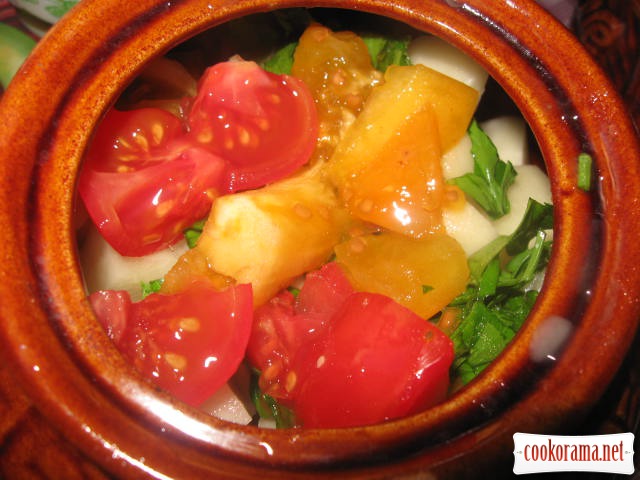 Top with chopped meat.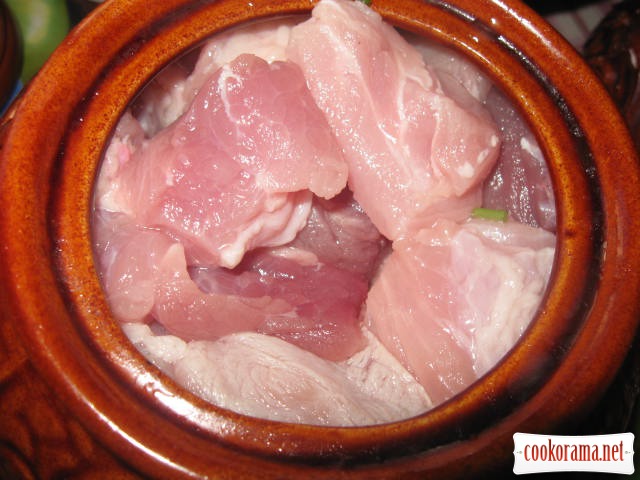 Pour tomato juice. Do not forget to pour each layer with adzhika and salt! Cover pots with foil, for caps to be more tightly closed.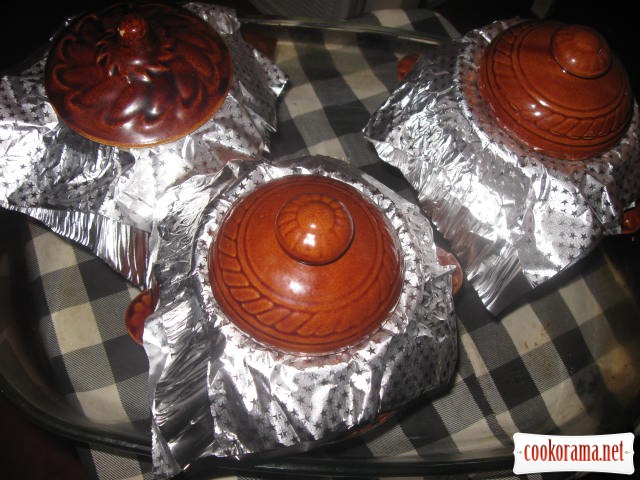 And put in heated oven for 1,5-2 hours. First 30 min, temperature of oven — 200 C, then reduce to 180 C. Before serving add greens and chopped garlic, let it stand for 5-10 min. Bon Appetite!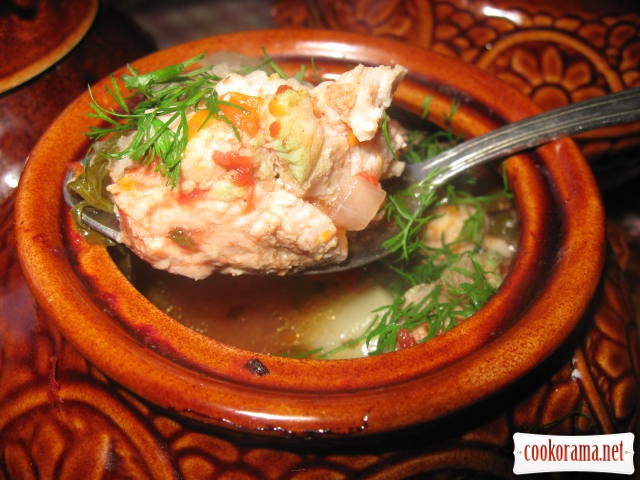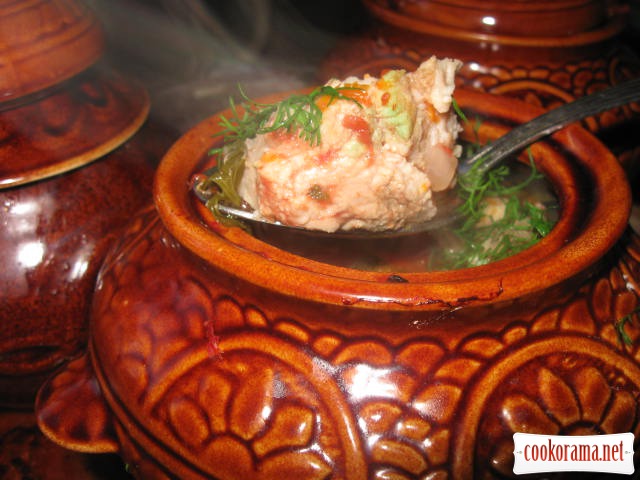 796

26 October 2014, 18:09