Beef bourguignon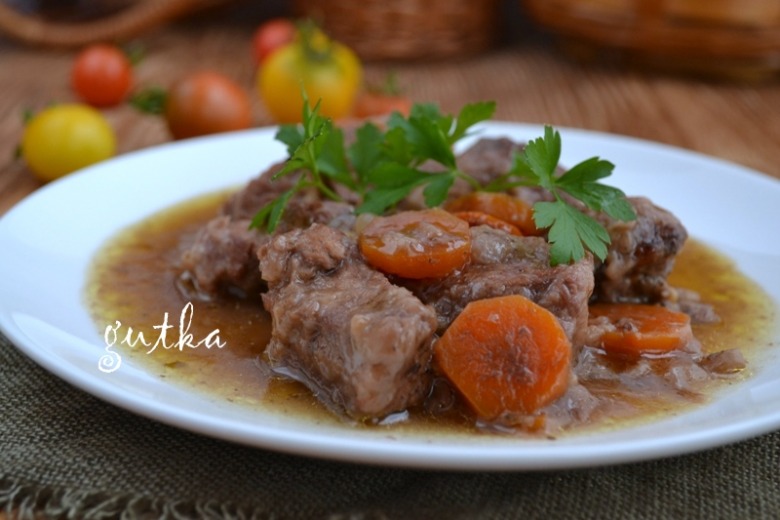 Ingridients
800 g.
200 g.
200 g.
1,5 шт.
1,5 шт.
It become rather cold outdoors — immediately wanted to make a tasty dish of meat. I've got a good opportunity to buy beef, from it I've cooked beef bourguignon, by recipe from one cookbook. But I've don some little changes, and received a wonderful dish, very tasty, the meat just «melted» in mouth. Although that cooking spends a little more, than 3 hours, wait worth it.

Preparation
Cut carrots and onions.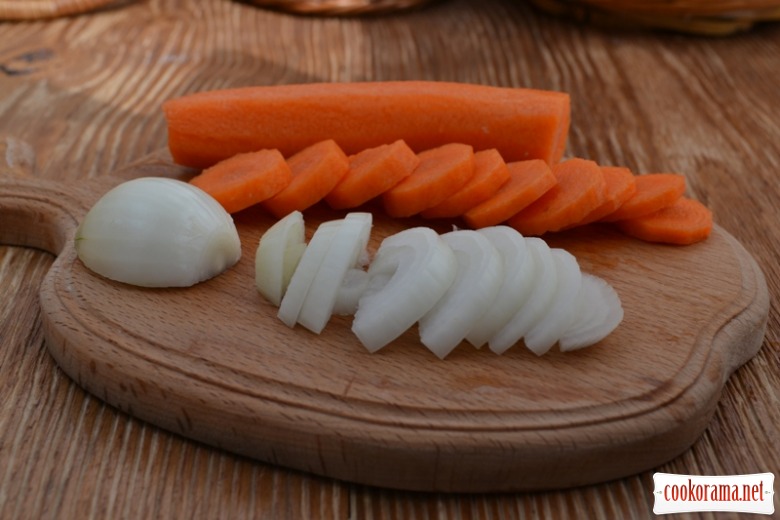 Cut meat into fairly large pieces — 4-5 cm, roll in flour.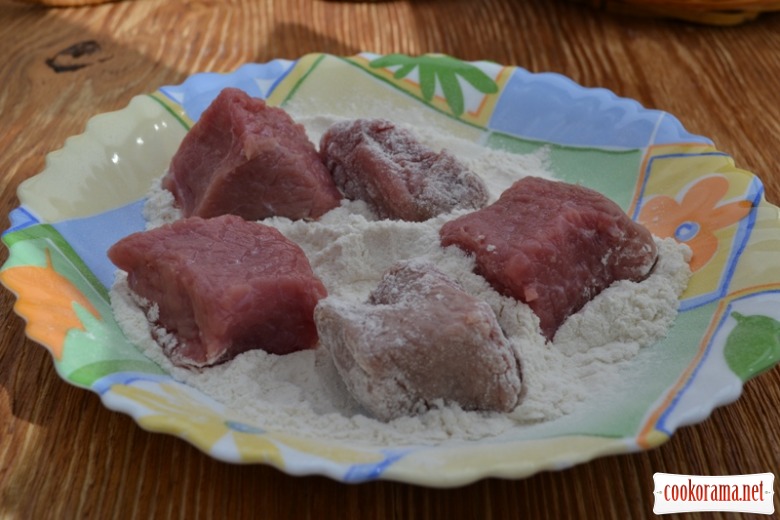 Heat the oil in a frying pan, roast meat on it until crust and put in a large deep form (with cap) for baking.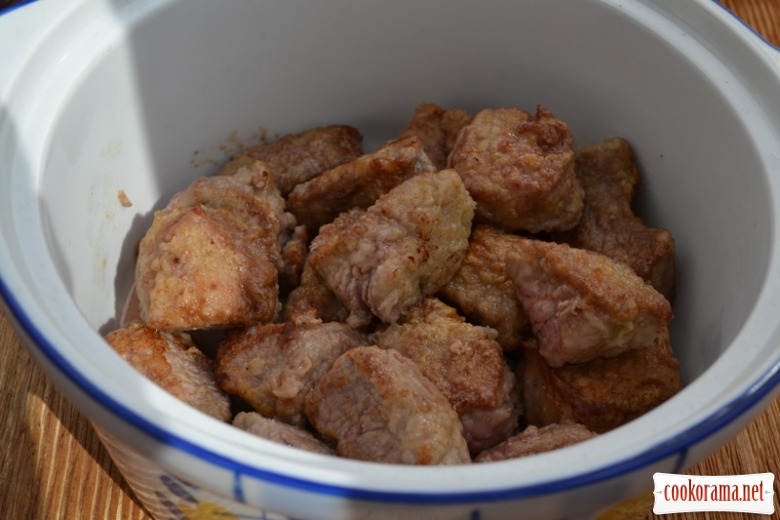 (by the recipe, at first we need to fry bacon cubes, and then add the meat).
Fry chopped onuon on oil, then add the carrots. Put vegetables on meat.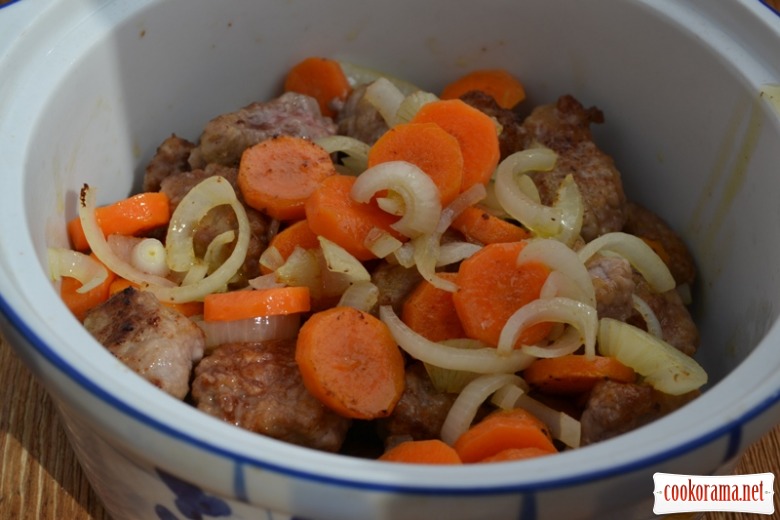 Salt and pepper meat, add 2-3 crushed garlic cloves, bay leaf, fresh thyme (unfortunately I haven't). Pour meat with broth and wine.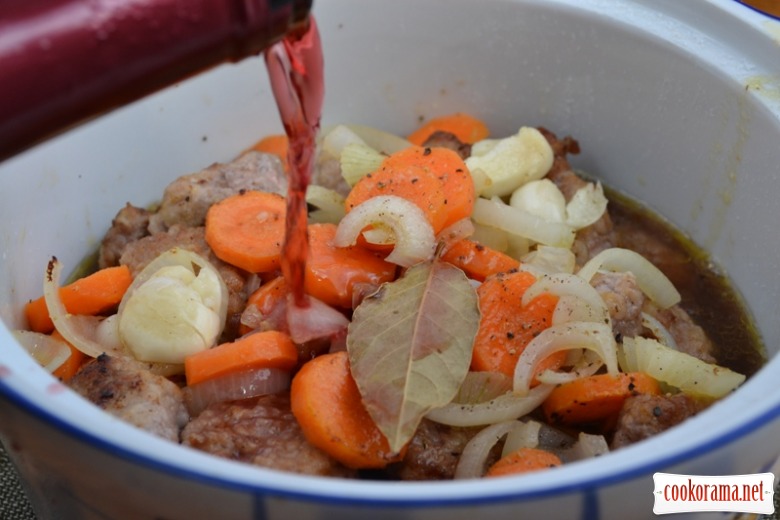 (by recipe proposed to add two tablespoons of tomato paste, so if you want you can try).
Put the form in a preheated 200 degree oven for 5 minutes. Then cover form with cap, reduce the temperature to 160 degrees and cook for another 2.5-3 hours. Serve beef bourguignon hot. This is very rich dish, does not require garnish as for me, but a salad of fresh vegetables and herbs is exactly what you need.