Honey and soy marinade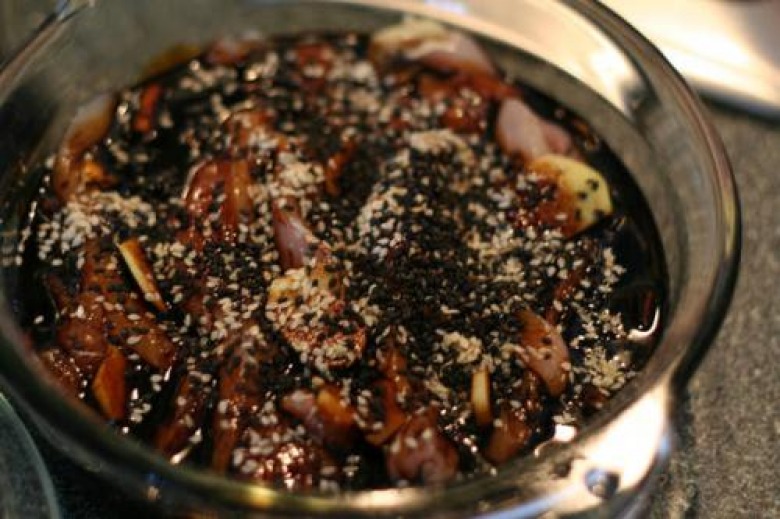 Ingridients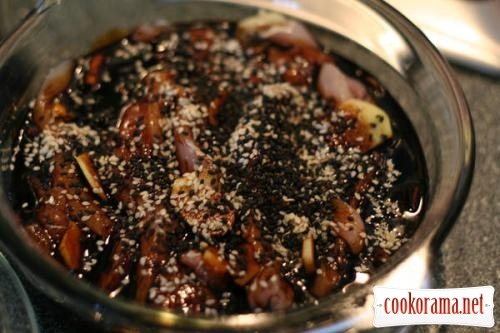 This marinade is perfect to all kind of meat (even if it is fish meat

) — to beef, pork, chicken (especially it is good to chicken wings baked in oven).

Preparation:
Cut meat into thin pieces, put it into deep dish and sprinkle with ginger pieces.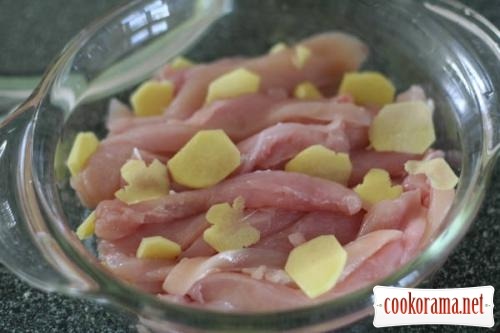 Stir honey in soy sauce in ratio 1 fool teaspoon to 100 ml sauce. I do it on steam, when honey is dense, it must melt. Pour met with this mixture and spread with sesame seeds.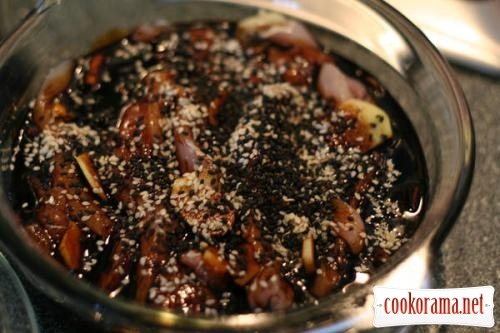 Put it in fridge and then — bake or fry — it's all very tasty.Very original combination of sweet, salty and hot.
Note — marinate fish not more then 20 minutes, otherwise it will be too salty. Hour is enough for beef and pork, and you can marinate chicken for day (especially chicken wings).