TAPAS - traditional Spanish appetizers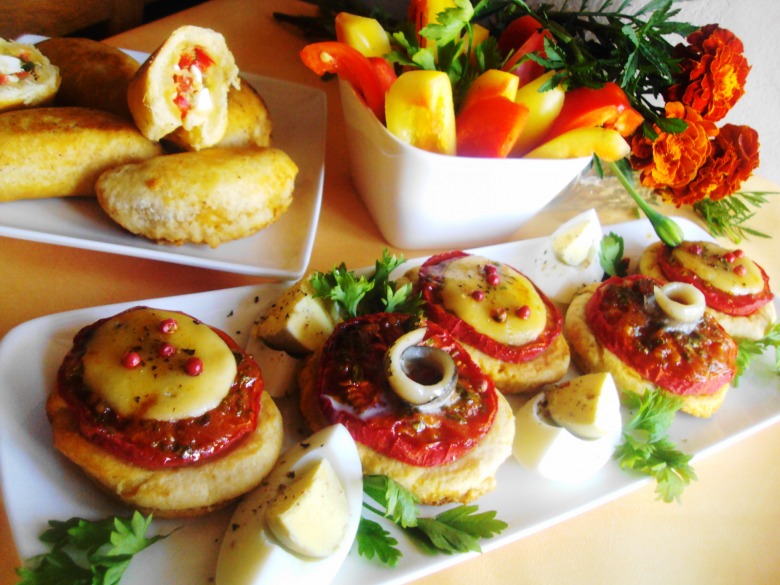 Ingridients
Dough
375 g.
100 g.
100 g.
10 g.
6 шт.
Empanadilyas
1 шт.
2 шт.
1 шт.
1 шт.
1 шт.
1 шт.
30 g.
Coca
2 шт.
50 g.
3 шт.
20 g.
10 g.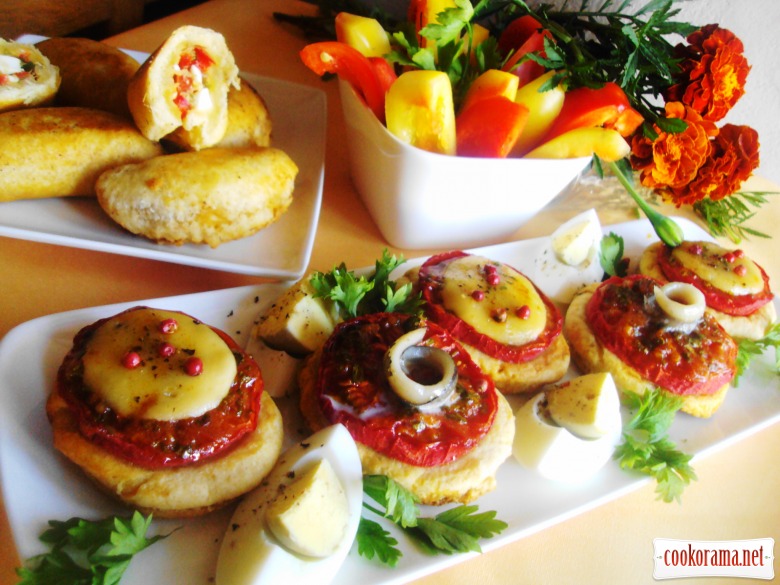 Tapas — a kind of hot and cold appetizers. But for the Spaniards it is not just food, it's a lifestyle. In Spanish, even exists a verb tapear — it means «go to bars, chat with friends and acquaintances, drink wine and eat tapas.»
No one knows exactly when and how appeared this tradition, but there are several versions. According to one of them, the king of Castile and Leon Alfonso X the Wise (1221-1284) issued a law under which the owners of inns were instructed to serve strong drinks only when accompanied by appetizers: drunk on an empty stomach visitors lose a decent look and represented a threat to themselves or others. Dishes with such appetizers brought by placing directly on the mugs with beer or wine. Hence the name: tapas in Spanish means «lids.» Quite recently in the Spanish bars tapas was served to drinks for free, but now more often they have to be ordered separately.
In the role of tapas can perform any cuts, classic version — jamon and chorizo, marinated or grilled vegetables, fried or marinated mushrooms, potato or rice patties, fried calamari and mussels. And, of course, an endless string of tartlets and mini sandwiches with sauces, pate, tuna and egg, grated pepper and tomato with onion and garlic, grated cheese with mayonnaise, fried egg on a large round piece of tomatoes, sardines and anchovies with celery and lettuce, pieces of chicken or meat in wine sauce, salads and seafood in various sauces, small potatoes in aromatic herbs.
I offer to you 2 appetizers: Coca — traditional caramelized small loafs and Empanadillas — fried pies. The basis of these appetizers is single — dough.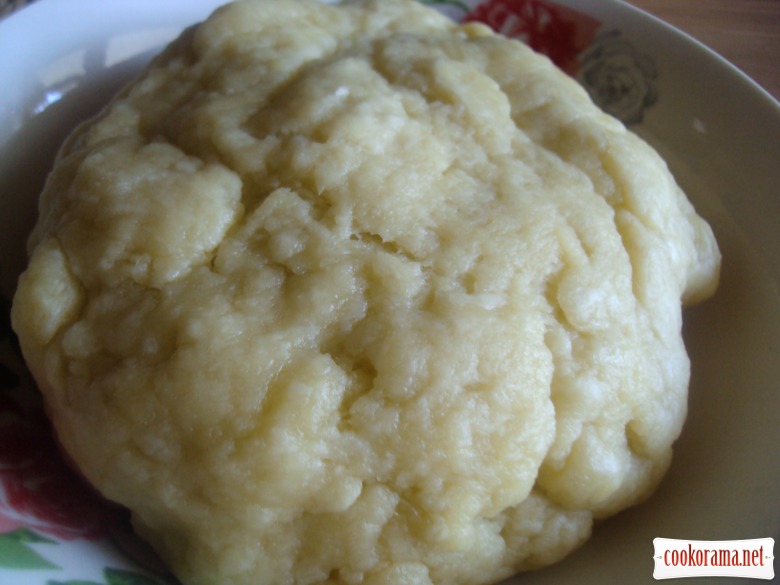 Preparation:
Generally speaking, you can use any dough: puff, «filo», yeast, with the addition of pork fat…
I propose dough on wine with olive oil.
Mix sifted flour with baking powder and salt. Gradually add wine and olive oil.
Quickly knead dough and let it stay for an hour.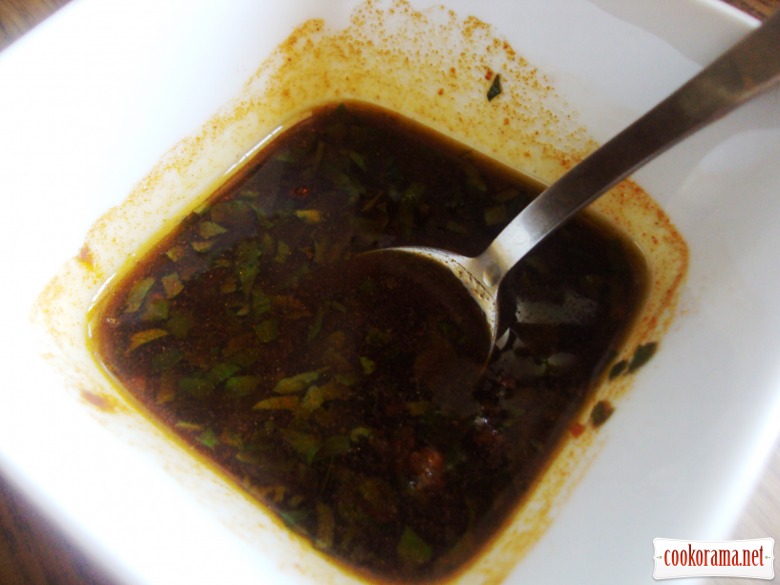 Meanwhile prepare mass for Coca – mix chopped garlic, parsley and paprika with olive oil. Let it stay for 30 min.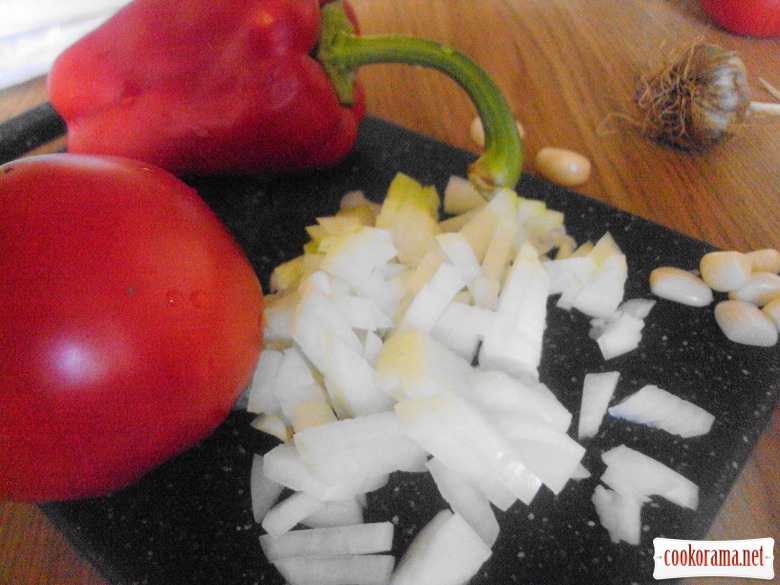 For empanadilyas stuffing finely chop the onion and garlic. Sauté in olive oil till transparency.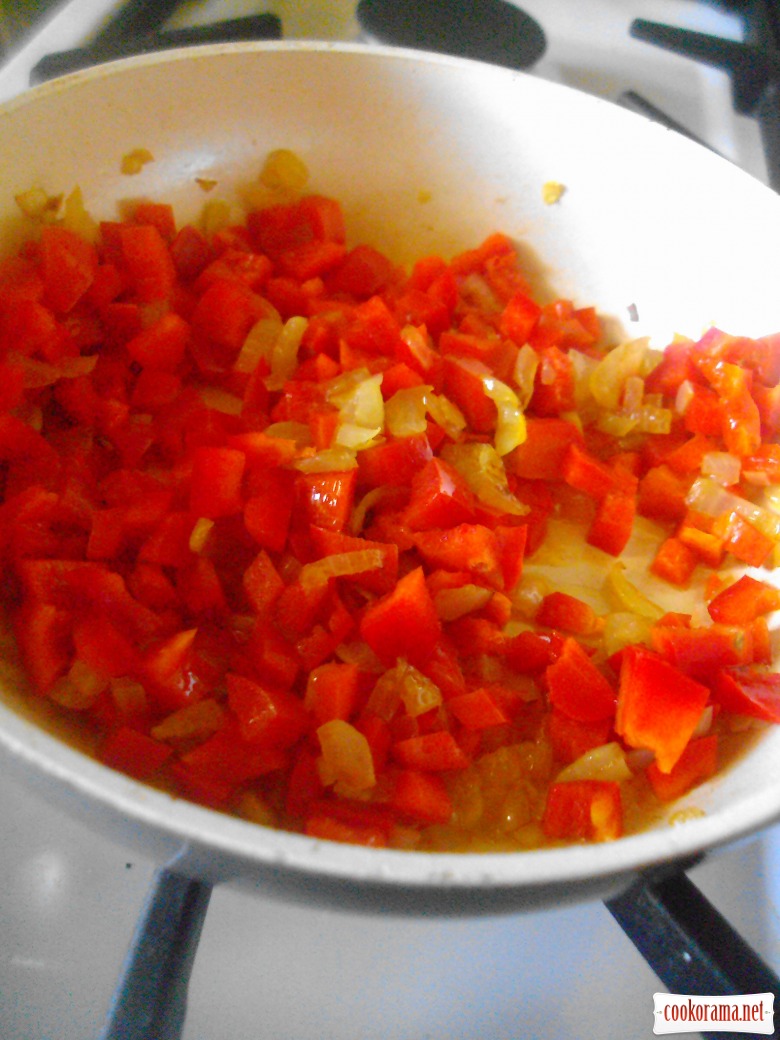 Add diced pepper and tomato. Stew for 10 min.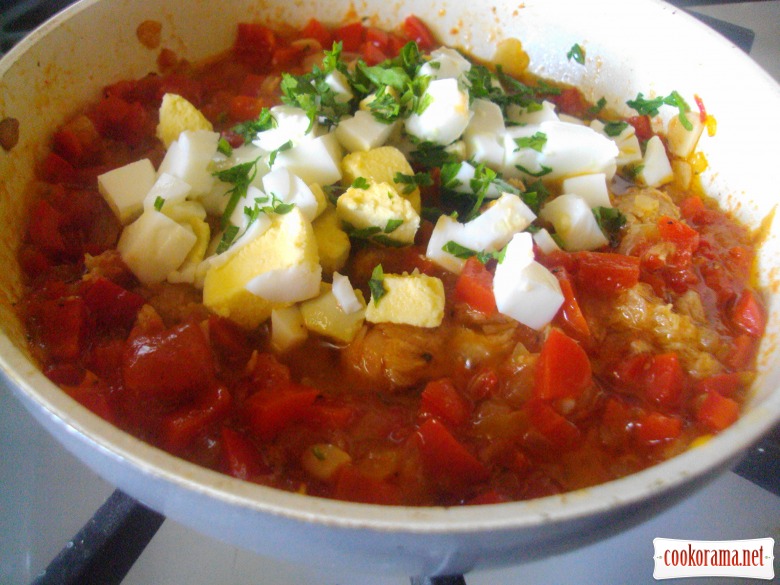 Add diced tuna and egg. Mix, add parsley. Remove from heat and cool it down.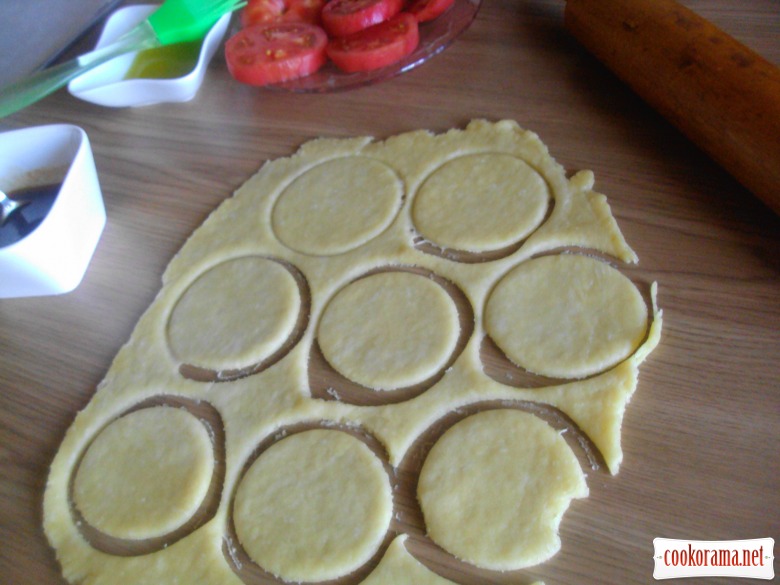 Dough became soft and elastic.
Roll it of 6-7 mm thick. Cut off circles, grease them with olive oil.
Spread them on the sheet, covered with baking paper.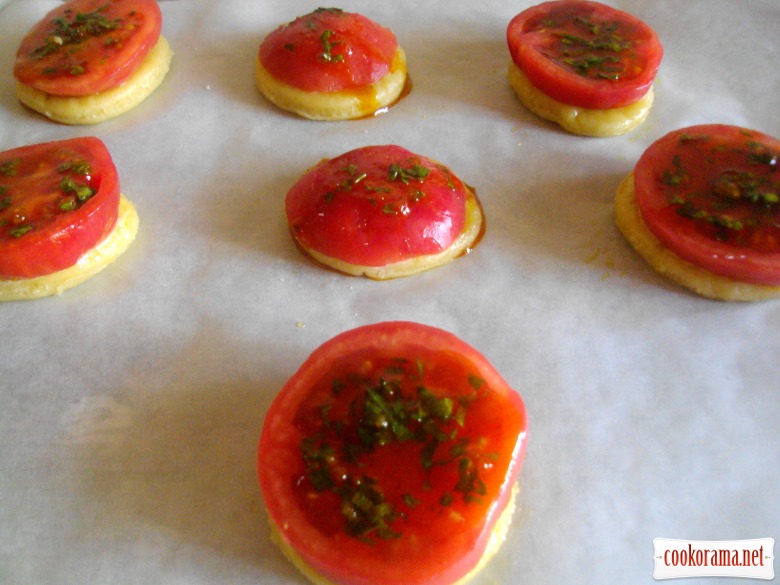 Slice tomatoes not less than 5mm thick and cover dough with them. Sprinkle with salt and sugar.
Grease with spicy mass.
Bake in the oven at 180*С for 30 min.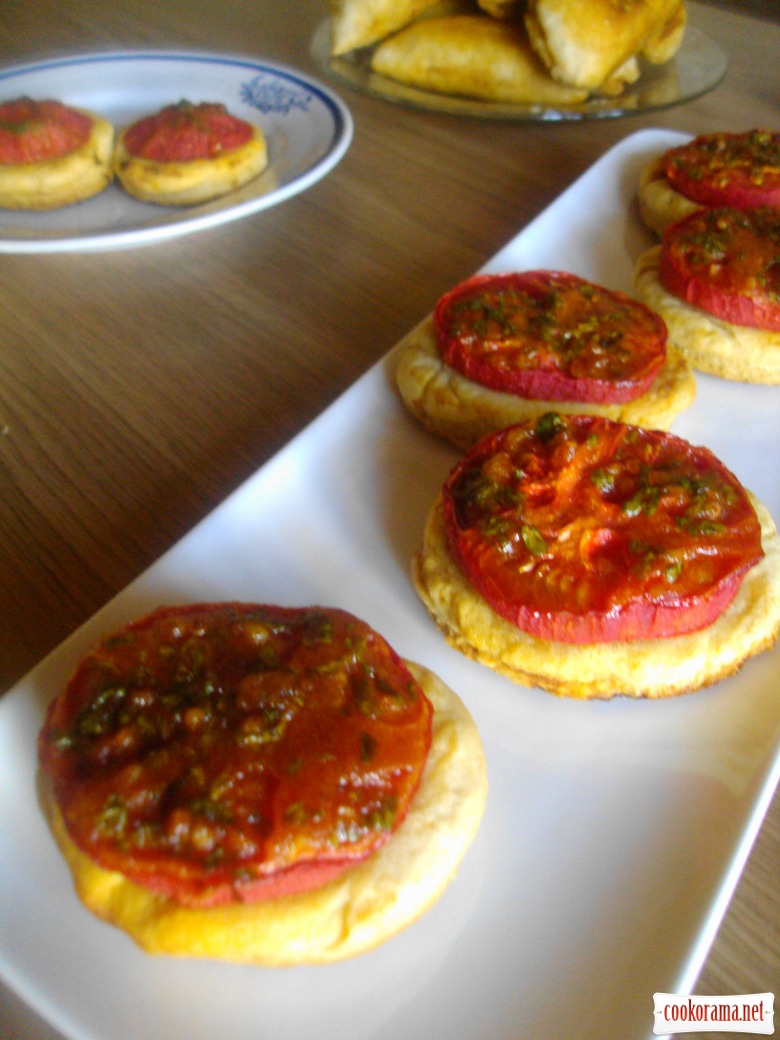 Cool a bit ready coca and decorate as you wish. Fillers — anchovies, cheese, sausage, eggs, tuna…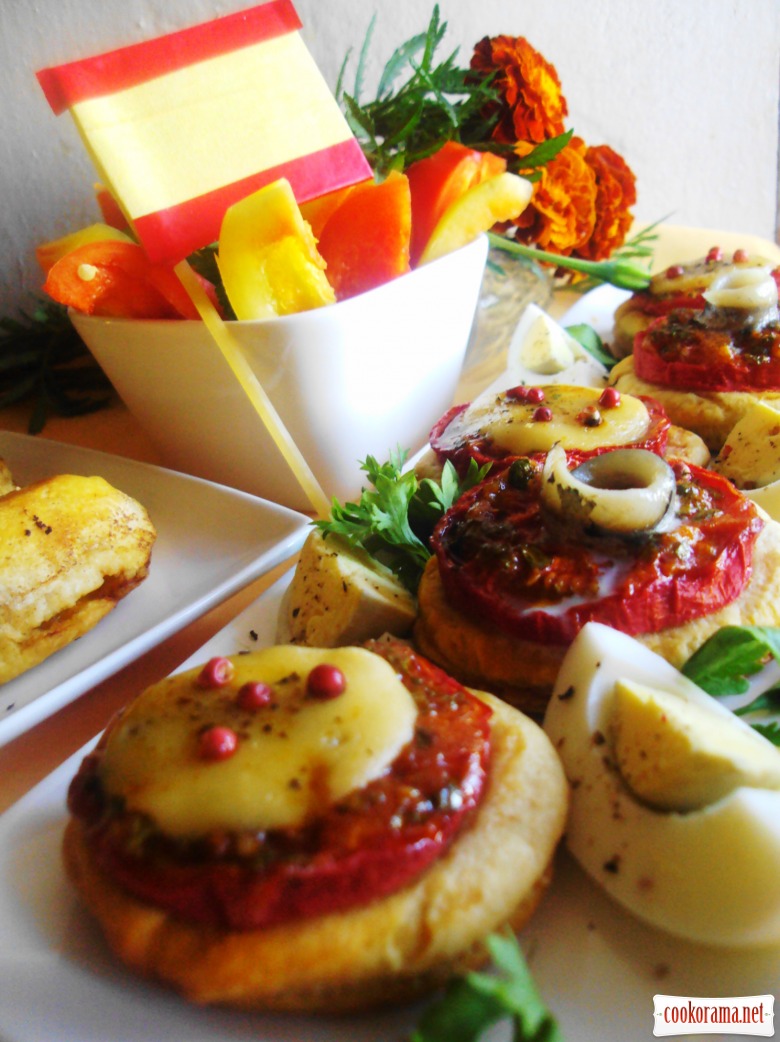 Coca can be of different shape and size. The Spaniards call these cakes pizza sisters…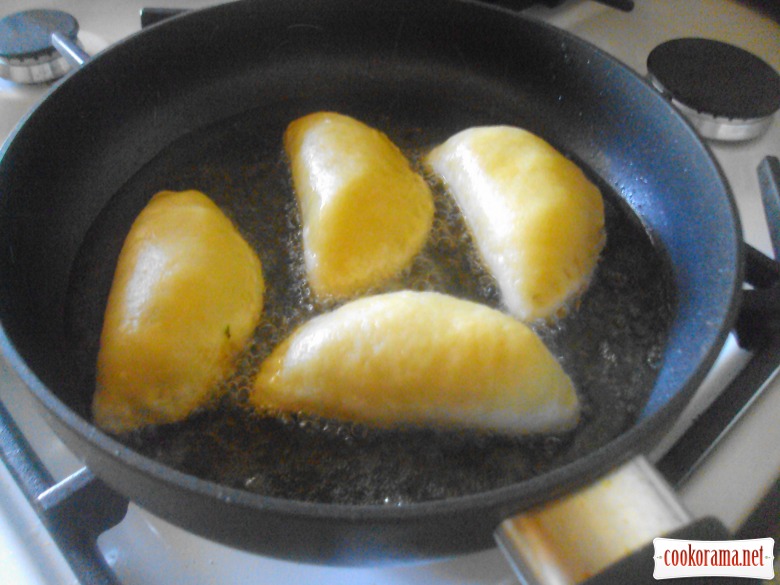 For empanadilyas roll a layer of dough, cut off circles of 10-12 сm in diameter.
Put a spoon of stuffing in the middle, mold edges and press them with fork.
Fry empanadilyas on heated oil (this is difference from empanadas that are baked).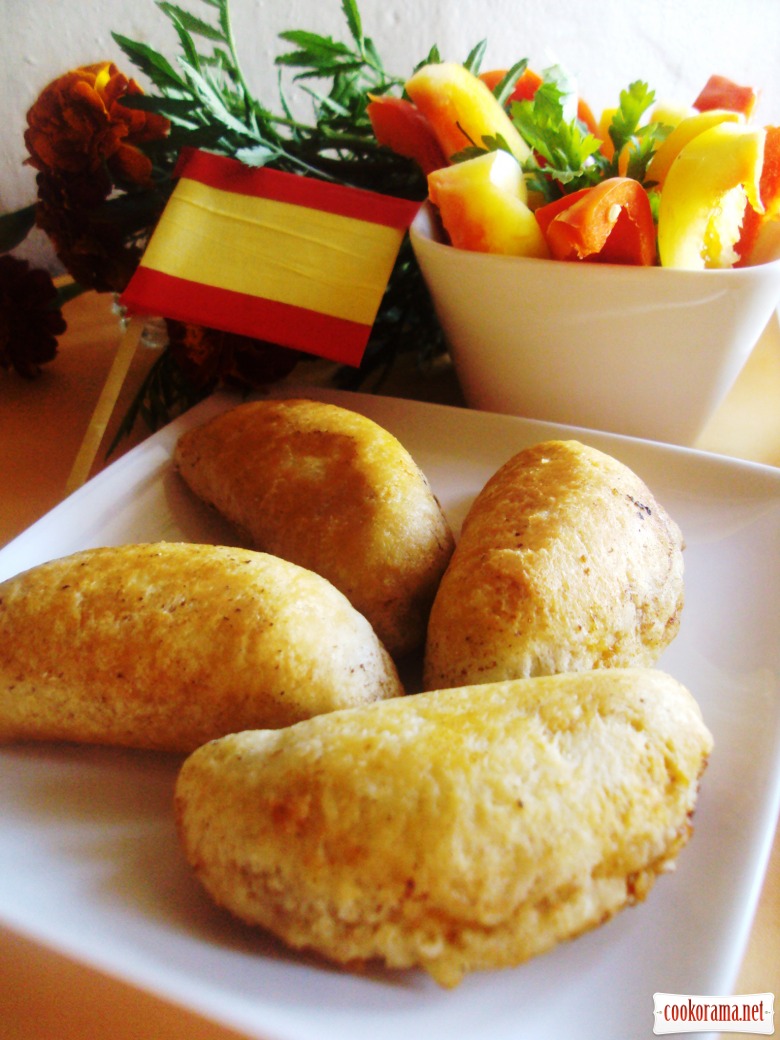 They are tasty hot and cold.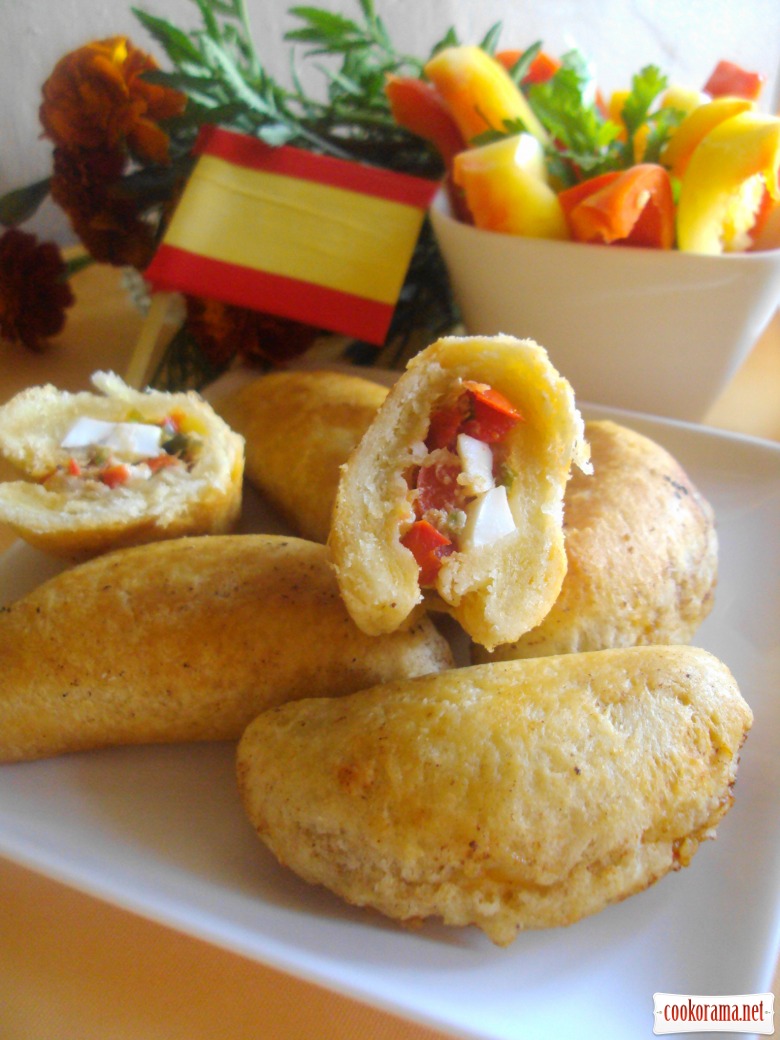 Dough resembles puff — crumbly and delicious.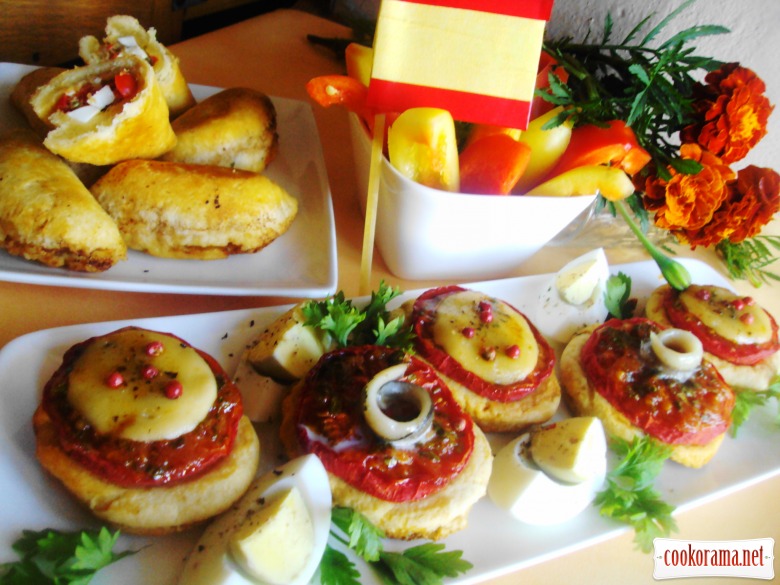 Enjoy it!
Buen provecho!