Marinated bryndza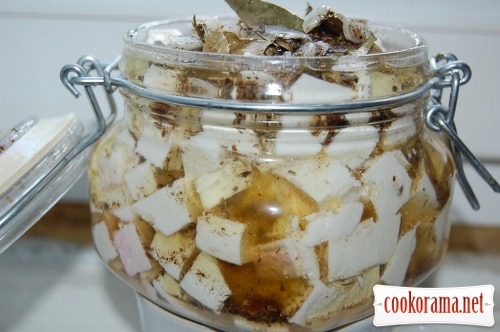 Ingridients
500 g.
200 g.
0,5 шт.
1 шт.
20 g.
10 g.
4 шт.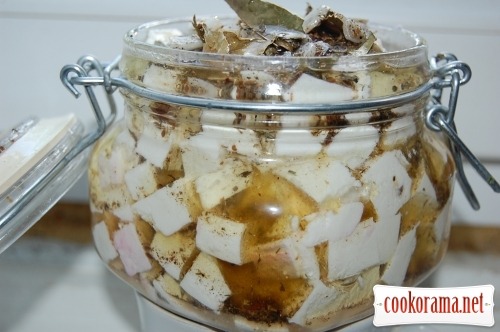 Very fond of marinated bryndza. Actually my mom makes bryndza, and I customize it to taste my caprices. The recipe is simple, but wort attention, because it turns out incredibly delicious. Let's try?

Preparation
Cut bryndza into small cubes (about 500 g.).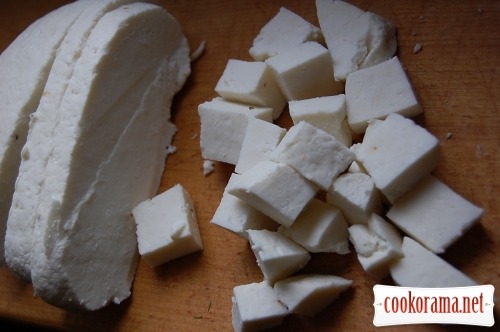 To preparate the marinade we need: 1 average head of garlic — peel, 1\2 lemon -squeeze juice and peel zest, 1 tablespoons of dill seeds and some dried stalks of dill, 3-4 bay leaves — tear with hands, 4-5 black pepper peas and 1-2 peas of allspice — crush.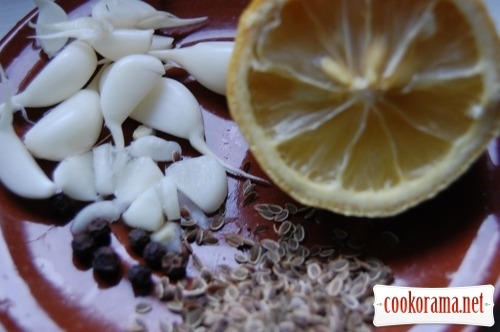 Warm up vegetable oil (which you like — I have sunflower) about 200 ml., up to a light haze (not long — about 1 minute) and throw in a garlic, pepper, bay leaf, dill. When cooled — add lemon zest and 1 tsp of honey dissolved with lemon juice.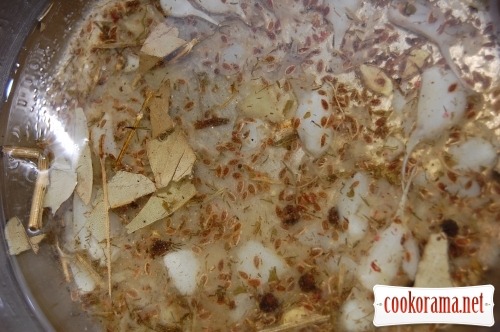 Fill the bank with sliced bryndza with this mixture, bank must close tightly, and put in the refrigerator for at least one week. The longer stands, the tastier becomes bryndza.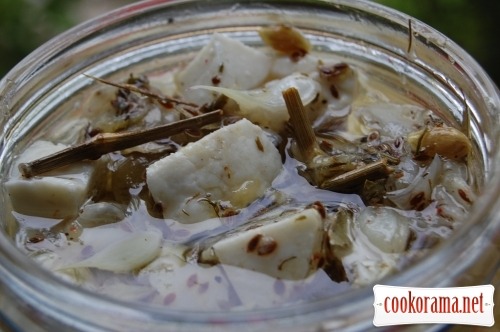 Eat just with bread, or use for salads, pouring with a small amount of scented oils formed from brynsza.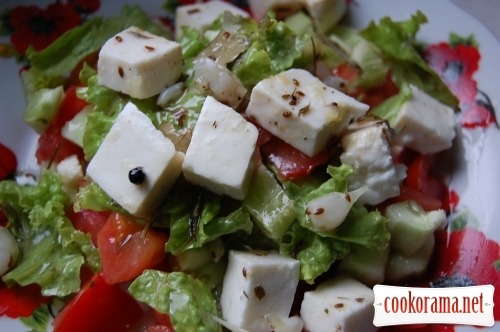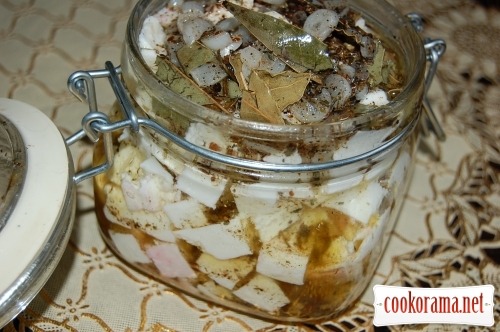 Bon appetite!