Fried watermelon with honey and mint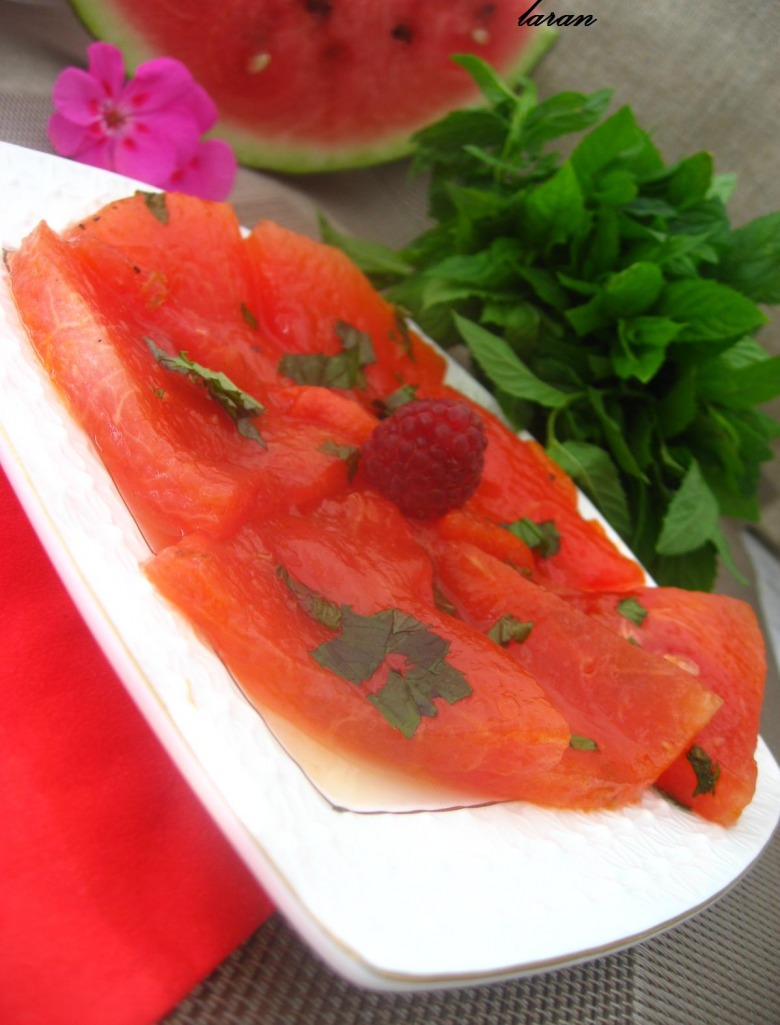 Ingridients
20 g.

balsamic vinegar (or vinegar)

20 g.
This is recipe by French chef Michel Trama, found it in Internet and decided to experiment. The color is very beautiful, taste-not for all, to my mind, marinated it is better than cookeed.

Preparation
Remove green peel and seeds from watermelon, slice in 1 сm slices.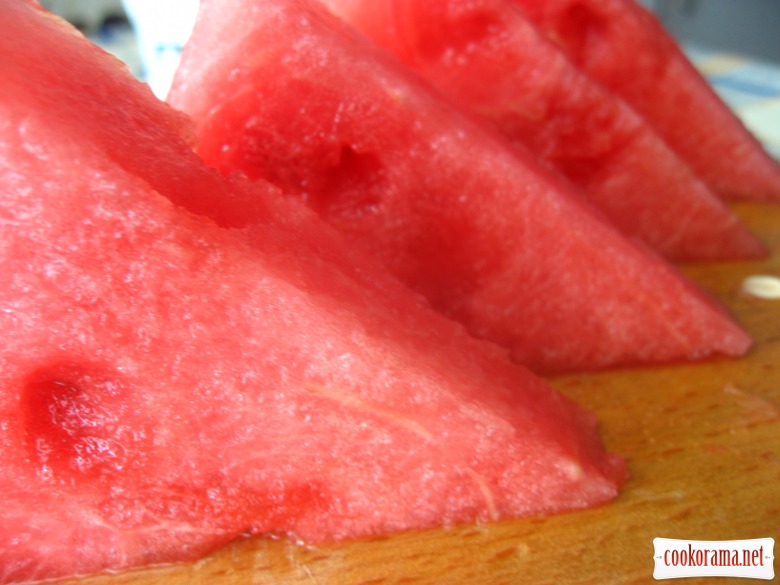 Mix honey, vinegar and chopped mint. Grease with this mixture watermelon and leave for 15 min.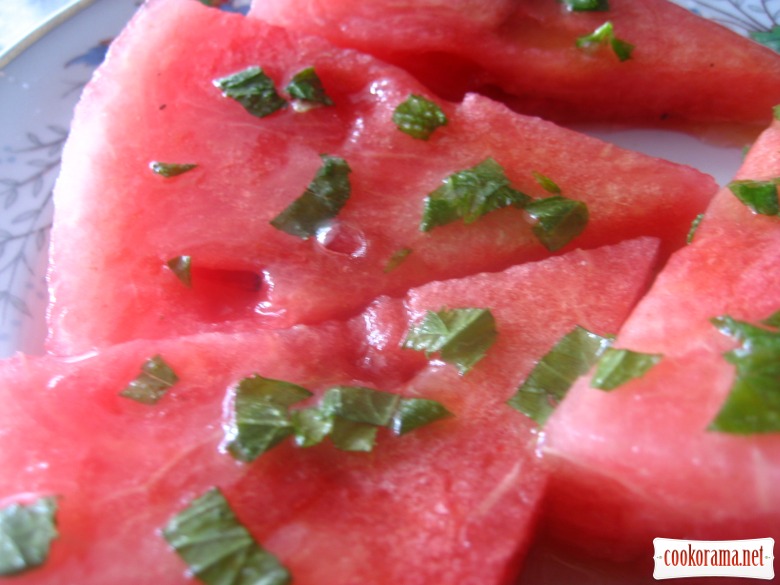 Grease pan with olive oil and fry watermelon on a strong heat on both sides.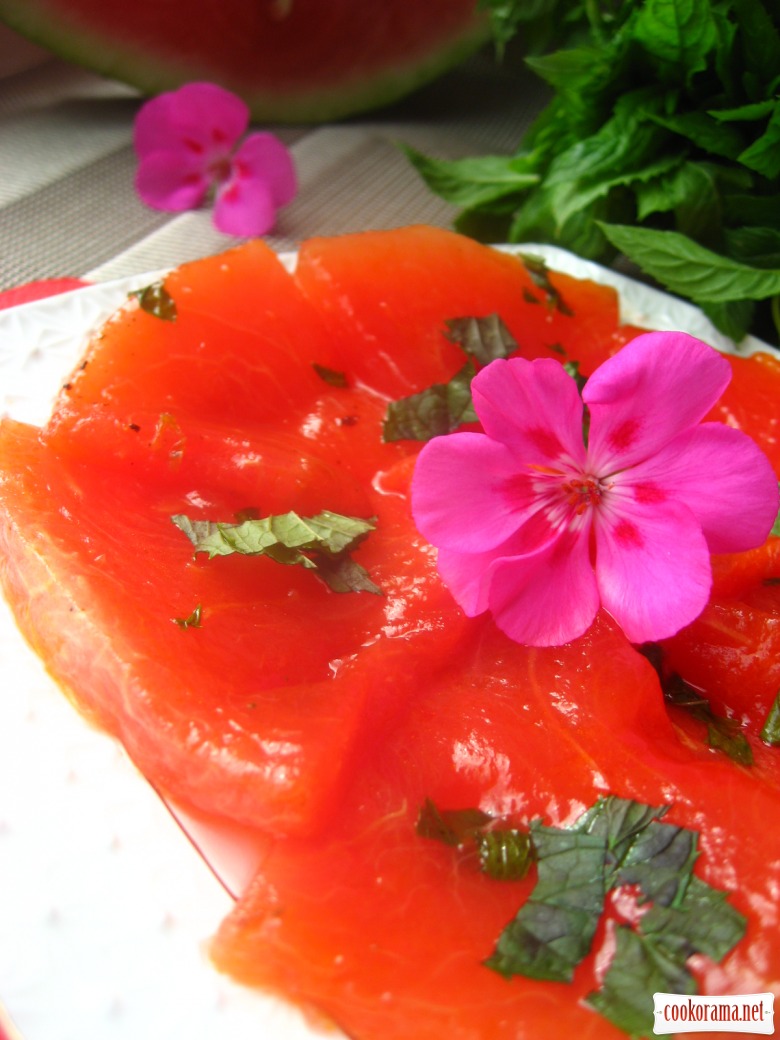 Take out and eat hot or cold, as you wish.