Hot sandwiches-pockets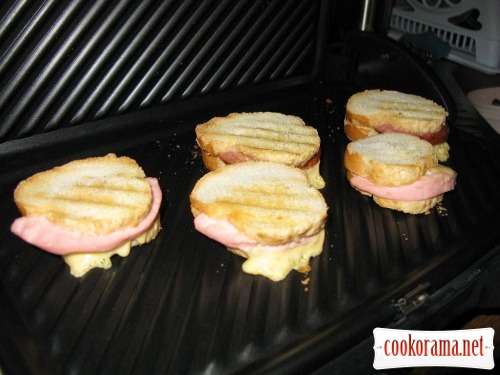 Ingridients
Preparation
Cut in half pieces of loaf, do not cut till edge, to get pockets.
Smear with butter from one side (inside).
Put sausage on butter.
Slice of cheese on sausage.
Put pockets bake till golden brown and to melt cheese a bit.
Put pockets, with butter as an upper layer.
You can also dip these pockets in mixed egg, and then bake.
Bon Appetite