Sandwiches with braised cabbage, fresh pepper and poached egg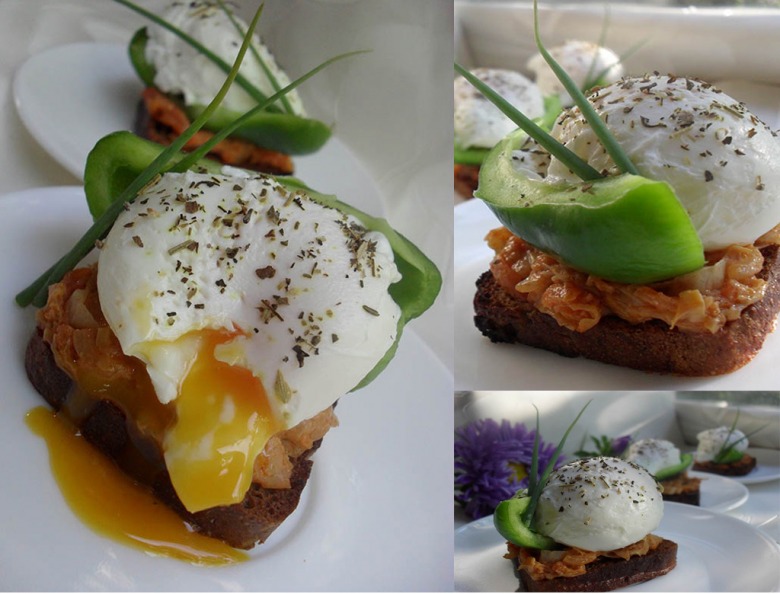 Ingridients
Had «old woman» two spoons of cabbage and how to use them in the morning to feed the family. And the old woman without hesitation… That`s saying — recipe is ahead))))))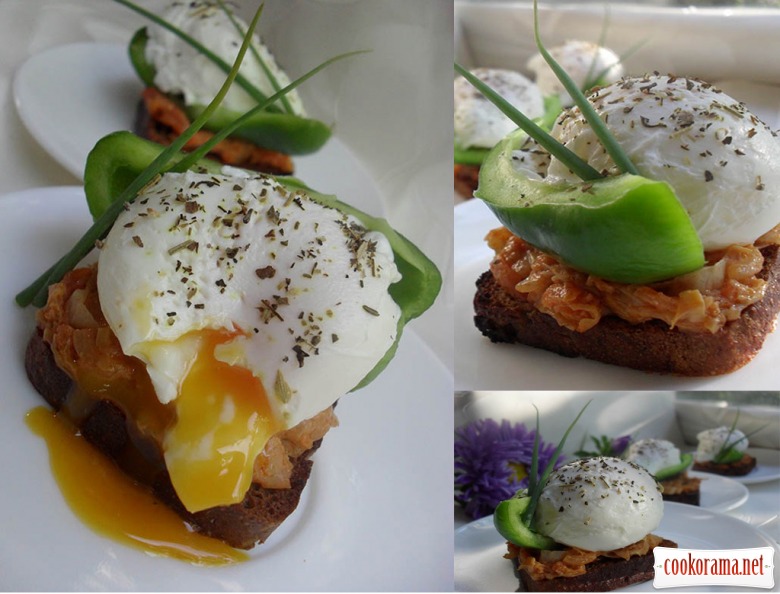 Preparation:
At first dry bread in toaster.
Cool it and spread on braised cabbage (that`s how I braise-fry onion, carrot, then add cabbage there and braise in the covered with lid pan. Then add meat or cream to taste and braise till readiness of cabbage, add salt and pepper).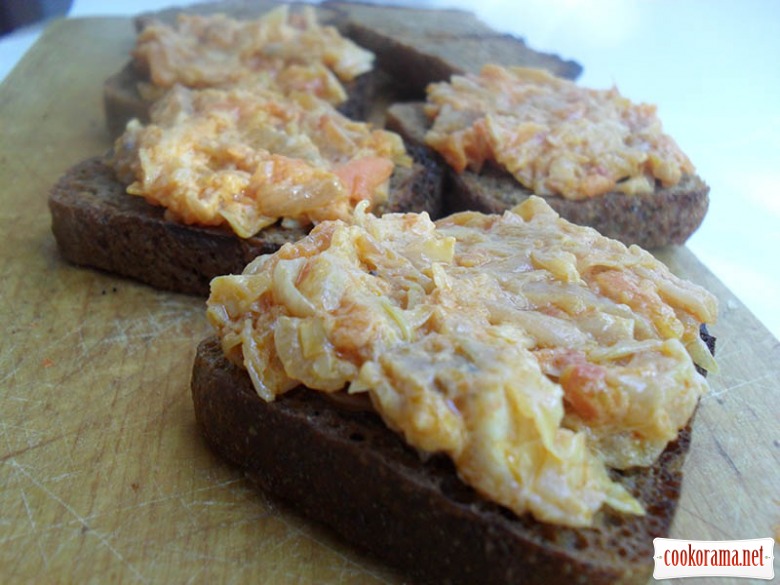 Put water to boil, add vinegar to it, after boil make wimble and pour into the center of it egg, cook exactly one minute. Beautifully spread on cabbage a slice of pepper and egg. Decorate with onion and spices.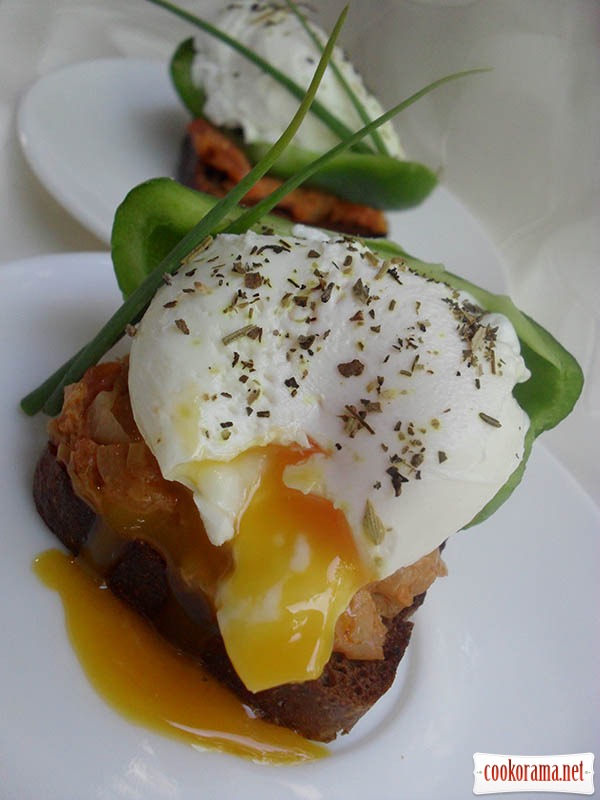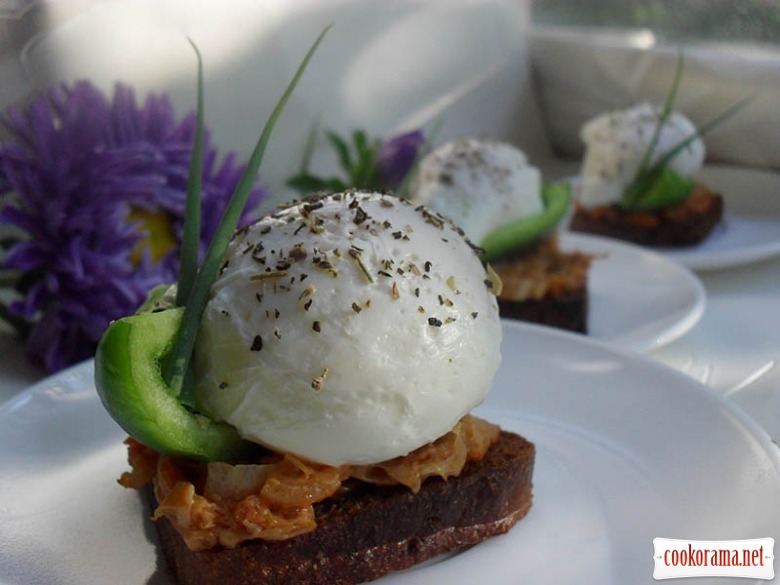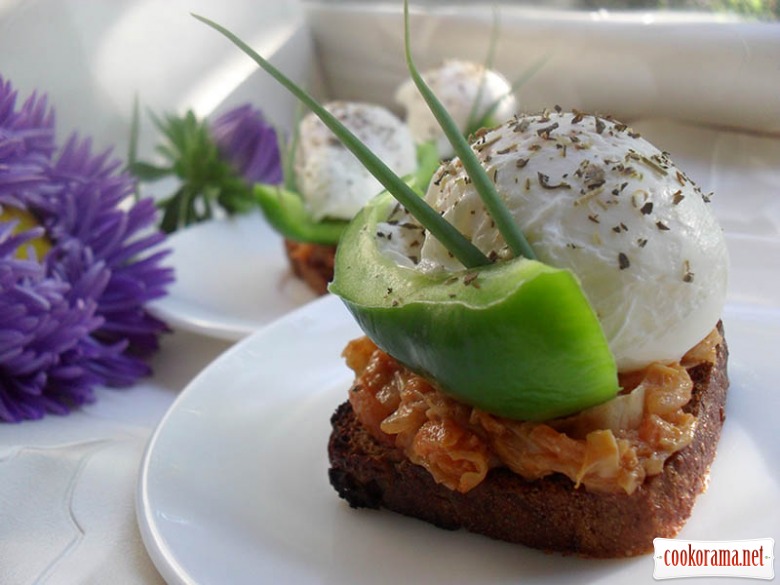 Top of recipe "Sandwiches with braised cabbage, fresh pepper and poached egg"