Little children`s Easter cakes with saffron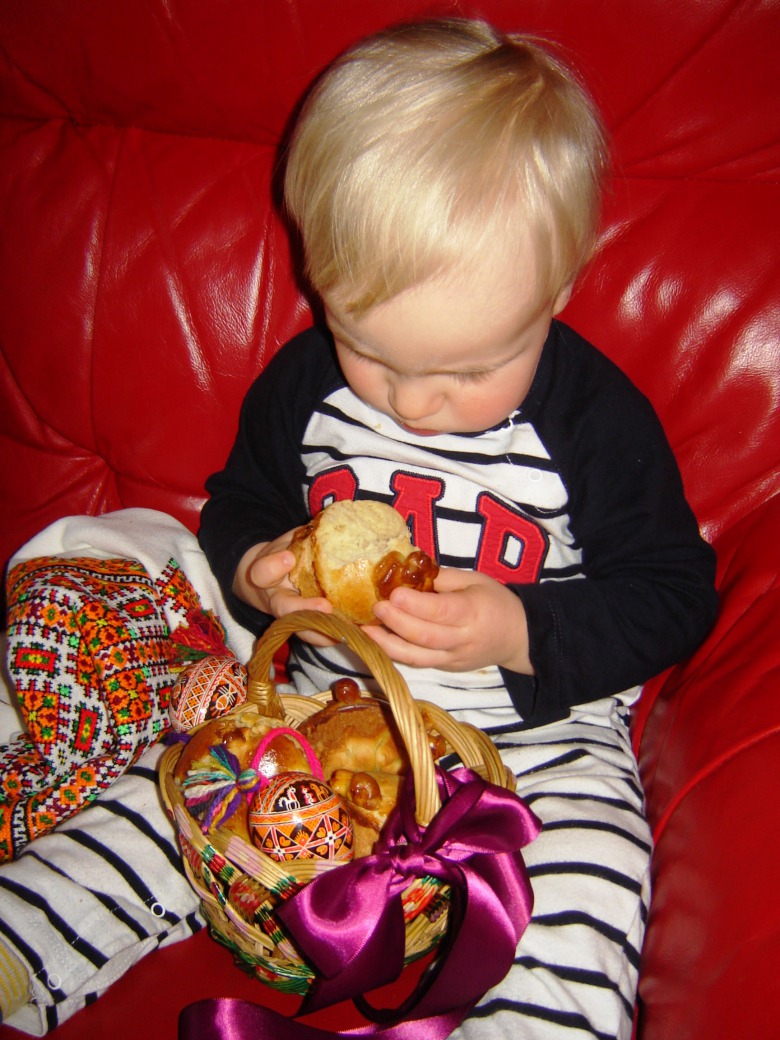 Ingridients
175 ml
0,5 tsp.
50 g.
7 g.
0.5 tsp.
2 шт.
56 g.
0,25 glass
0,5 tsp.
50-75 g.
490-570 g.
Little children`s Easter cake with aroma of saffron and cardamom, golden yellow as little chickens


It is advantageous to make little (portion) Ester cakes, «child size», ideal for children's Easter baskets. (although you can prepare 2 medium-sized cakes or bigger one)


And of course, do not forget that little helpers are happy to take part in the process, each one can decorate their Easter cakes as they wish

Heat milk with 1 tbsp of sugar and saffron over slow heat (37-39℃) and let them " infuse " for 1-2 hours.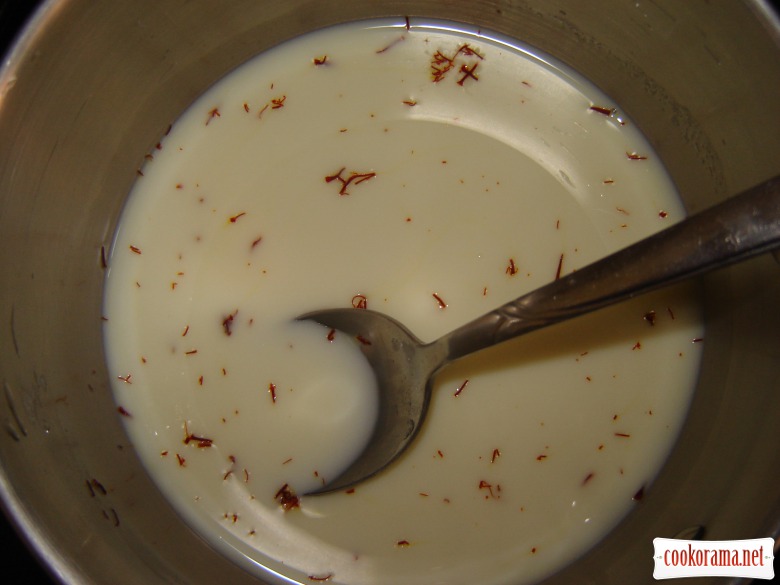 " Slightly heat «infused "milk again and remove saffron (strain through a sieve), pour dry yeasts, stir and leave in a warm place until the appearance of" bubbles».
Sift flour (why do I got different amount? Depends on variety and flour manufacturer, see, depending on quality ). I recommend to take 2/3 from maximum amout, add ground cardamom, salt, sugar, stir it.
Make «hole» in flour and pour warm milk, add well mixed eggs, raisinas or dried fruits (better tastes with with orange peel or candied fruit), sour cream and melted butter and knead dough. (you'll see whether you need to add flour or not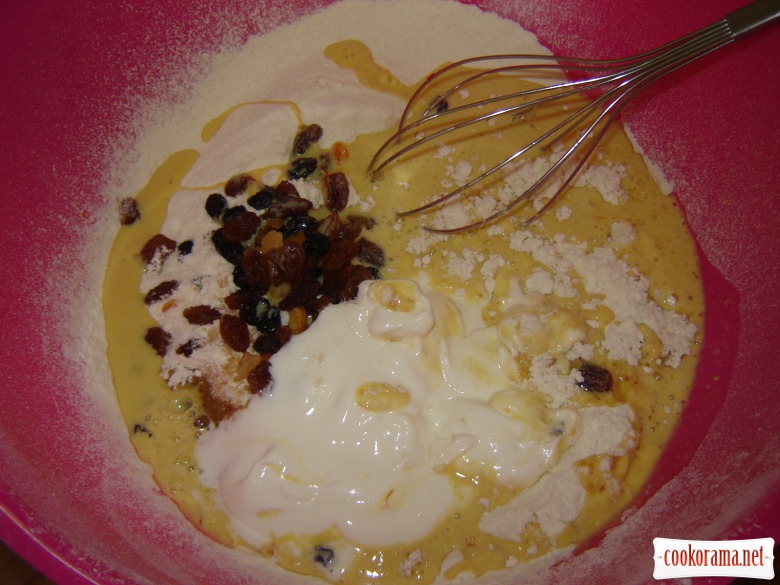 Put in warm place, cover with towel, to «rise» in 1-2 times.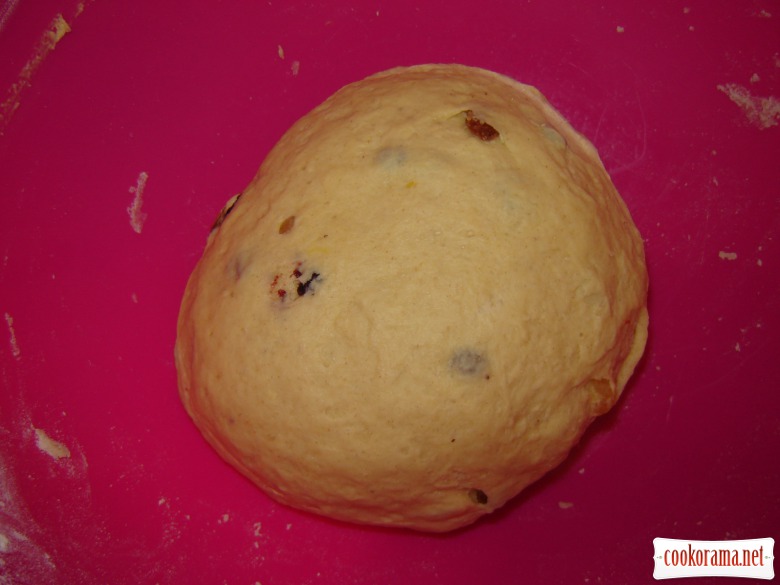 Knead agin well, divide in 12 equal parts, put in molds for cakes or muffins and agin in warm place to «rise».
Grease with mixed egg and put in heated at 190 ℃ oven. Bake for 12-15 min, to golden crust.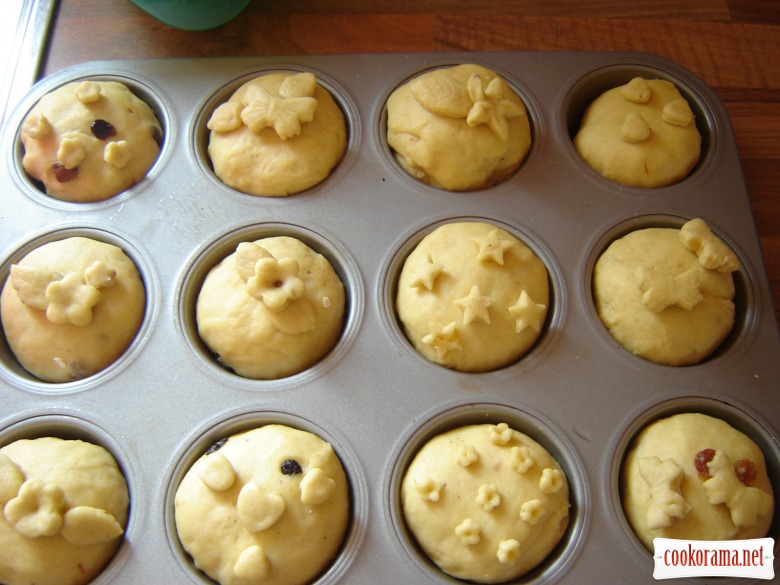 Decorate, at will, with fudge (sugar powder+lemon juice) or candied fruit.
Traditionally in our family cakes are decorated with figures of dough, not fudge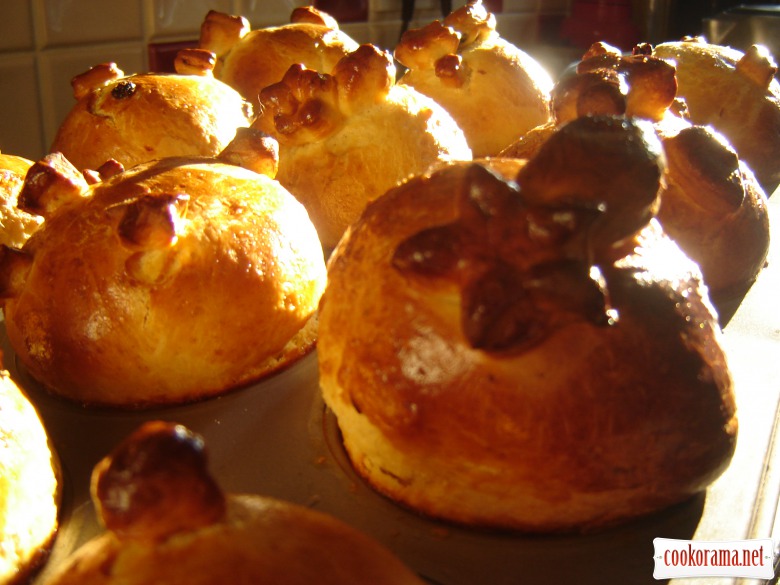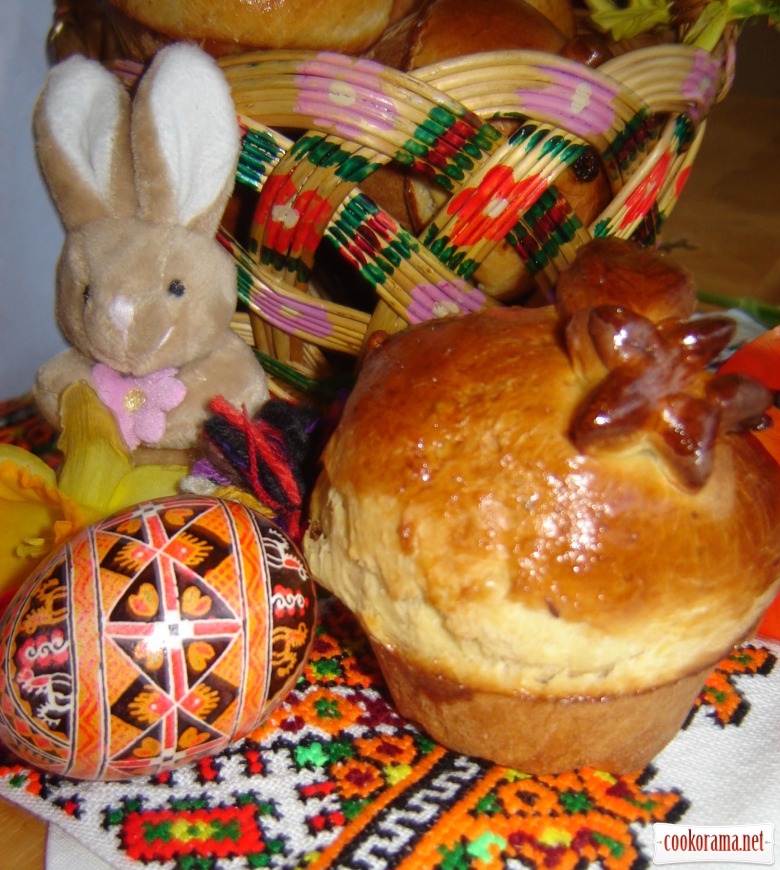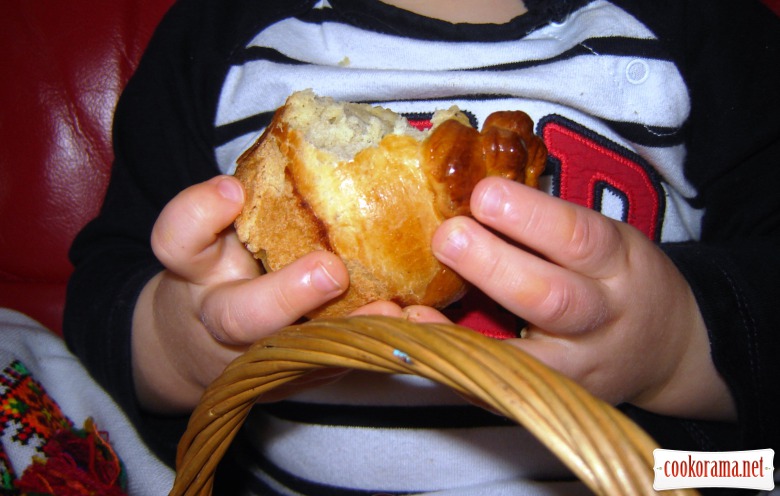 Bon Appetie!!!
1260

09 April 2015, 22:06