Salted red fish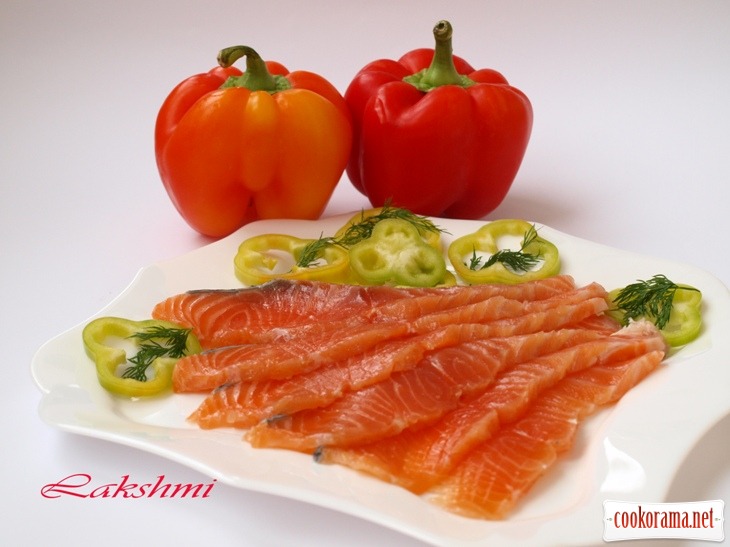 Ingridients
On the eve of the Christmas holidays I want to share me repeatedly proven recipe of salting red fish. Very simple and fast. Now I don`t buy salted fish-I make it by mu own.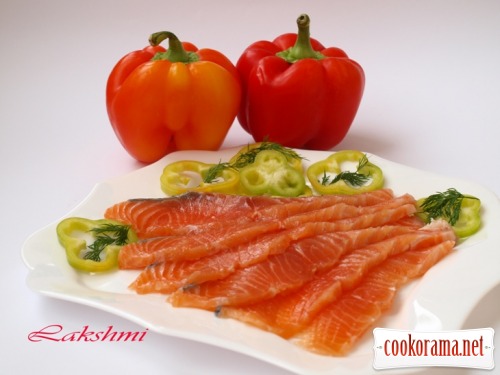 Preparation
I cooked salmon fillet.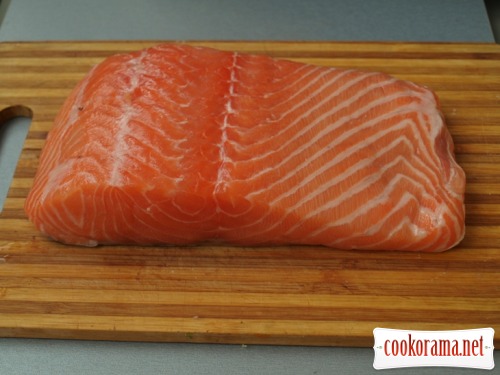 Wash the fish fillet, dry with napkin and rub a mixture of salt and sugar, sprinkle with cognac (or vodka).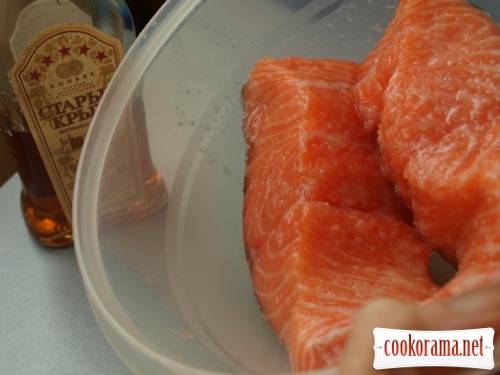 Wrap the fish with a food film and put in appropriate bowl with lid. I used tupperware container, it is very convenient to salt in it and it is closed tightly.
Put in the fridge minimum for 12 hours.
If longer, it will be even tastier.
Such fish can be used for different salads, for sandwiches. Wherever you wish.