Kashubian herring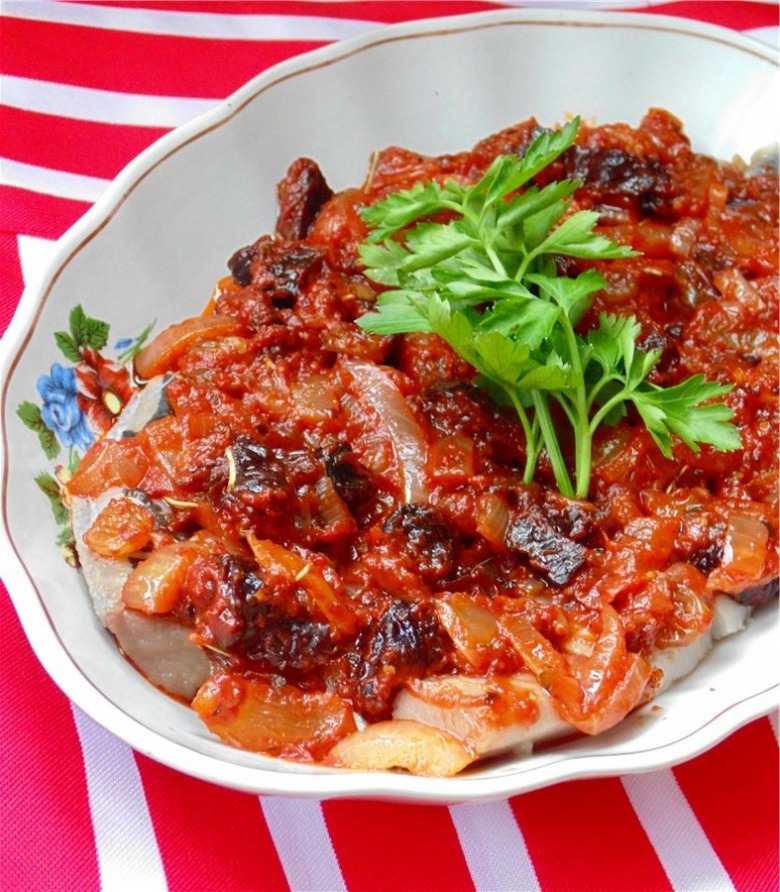 Ingridients
soft salted herring (fillet)

500 g.
1 шт.
10 g.
6 шт.
20 g.
10 g.

ground mixture of peppers

5 g.
40 g.
70 g.
50 g.
Among a variety of Polish cuisine herring occupies one of places of honor. It is a decoration on banquet table, and variety of menu on weekdays.
From a herring prepare a wide variety of appetizers and salads — with apples and sour cream and mustard sauce, and with beets, and…
Due to the competition opened new, very interesting recipe for me — ŚLEDZIE PO KASZUBSKU (Kashubian herring).
This appetizer is prepared, usually at Christmas.
An unusual combination of products: sweet fruit and vegetable sauce and salted fish.
We liked this dish very much.

Preparation
If herring is salty, it is recommended to soak it in water with vinegar (3*1). I had slight salty, but anyway I soaked it till the sauce was cooked.
If you use fillet, then just cut it.
Clean the fish into fillet and remove small bones. Wash and soak.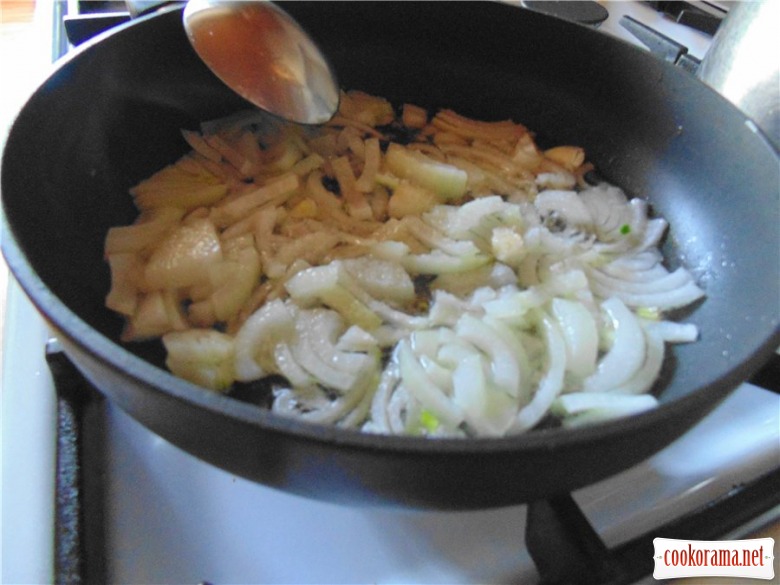 SAUCE: Slice onion, sauté in oil till transparency.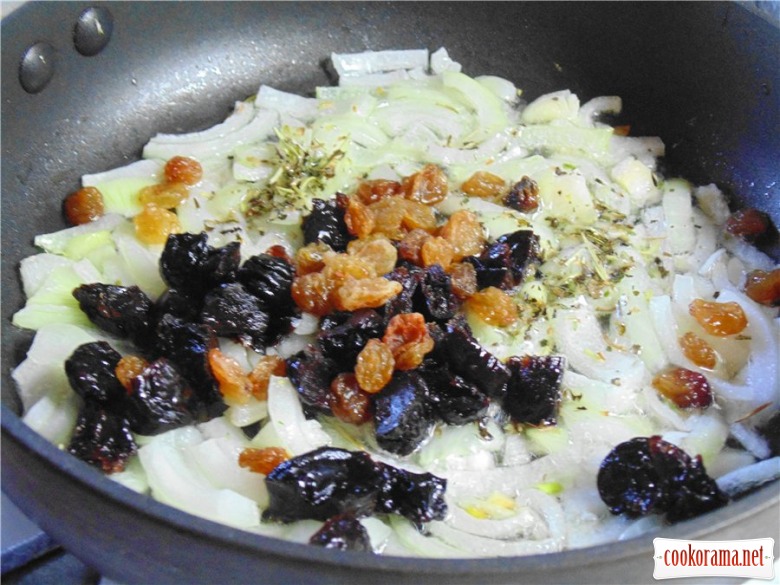 Add oregano, raisins with chopped prunes.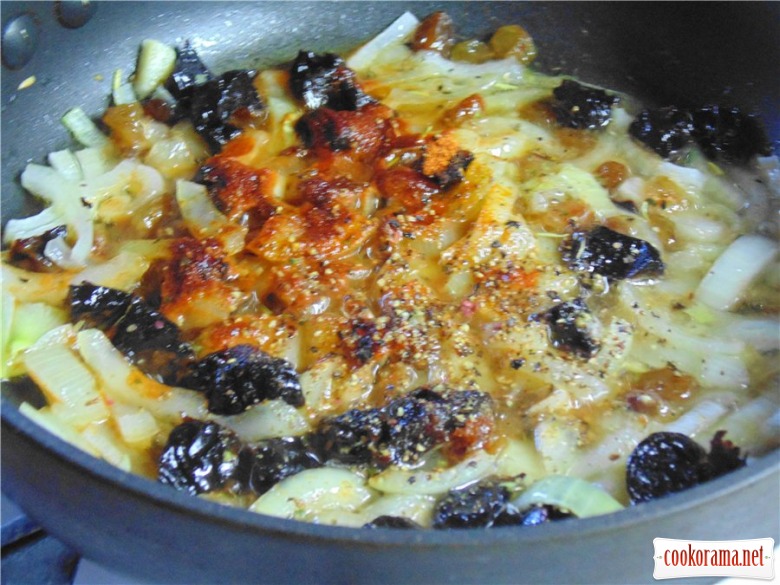 Tomato paste, paprika and pepper. Add some salt and water. Mix and stew on medium heat to evaporate fluid, about 10 min.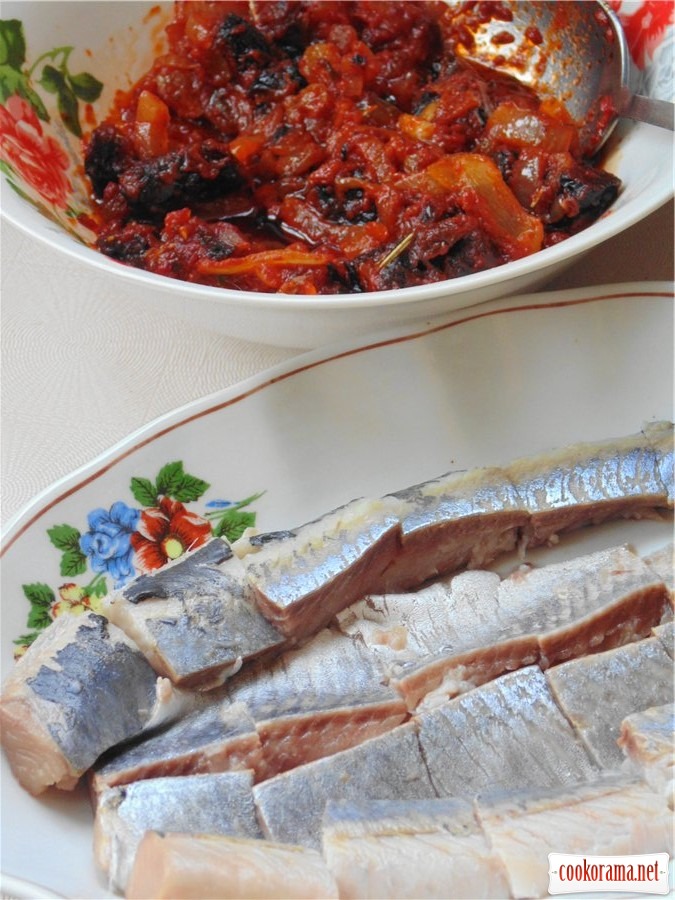 Remove sauce from stove and cool it.
Spread sauce on a prepared herring fillet. Cover with food film and put in fridge for 3-4 hours.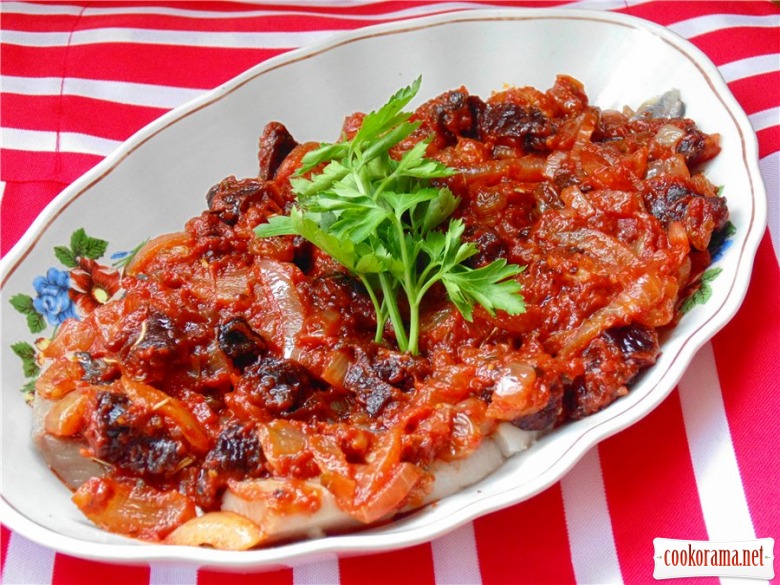 Serve herring cold.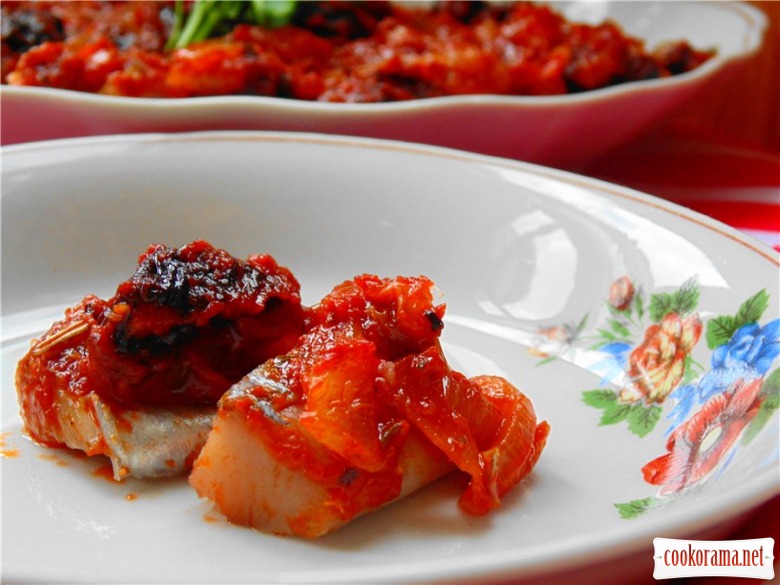 Bon Appetite!