Sea bass baked with parmesan and Dor Blue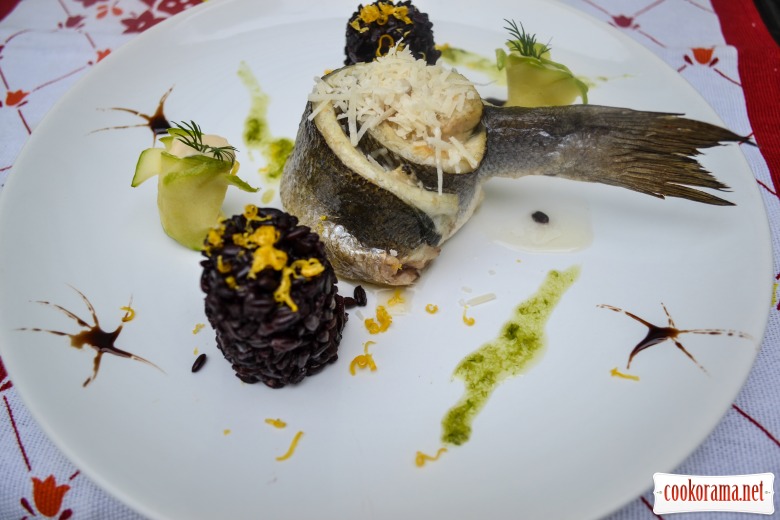 Ingridients
Ingridients
1 шт.
15 g.
15 g.
80 g.
Garlic oil
30 g.
2 шт.
Squash sauce
20 g.
10 g.
2 шт.
1 шт.
5 g.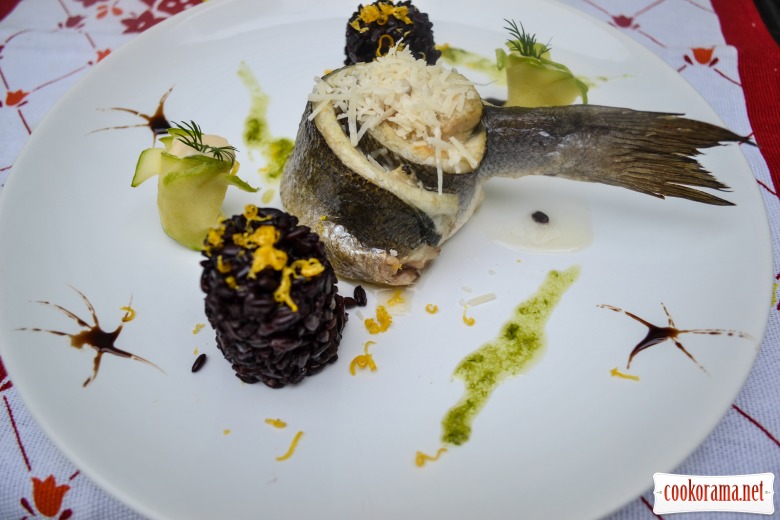 Preparation
Cut off the head from fish. Clean from scales. Next a longitudinal cuts along the back. Right and left of the spine. With scissors cut spine near the tail. With hands gently remove the spine, with the rib bones.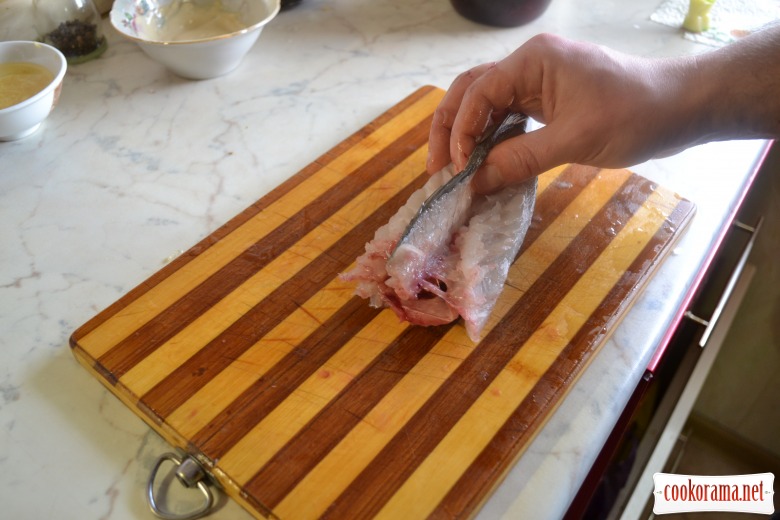 Spread the fish on board.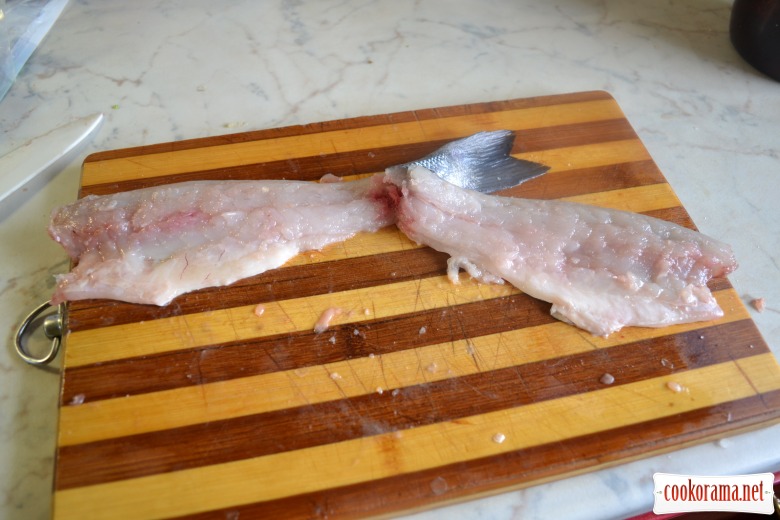 Grease fillet with garlic butter (press garlic in butter and leave for 2 hours), spread breaked with hands Dor Blue.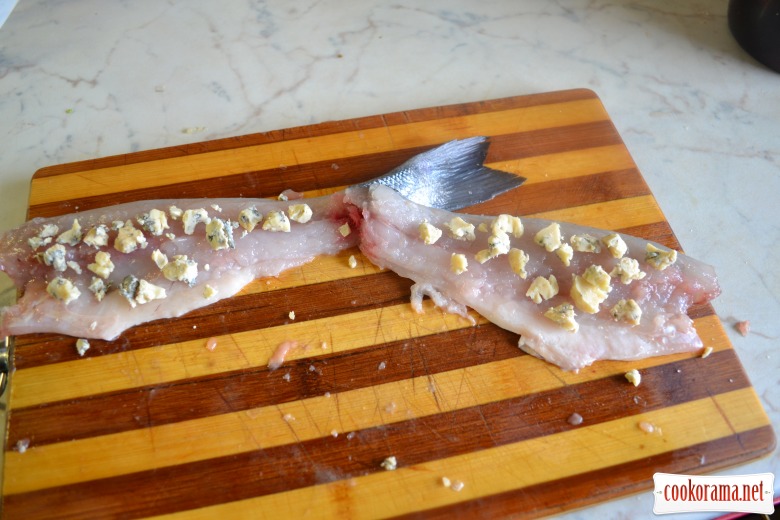 Sprinkle with parmesan cheese. Roll our fish. The bottom of roll I insure with a toothpick, for cheese not to get crashed.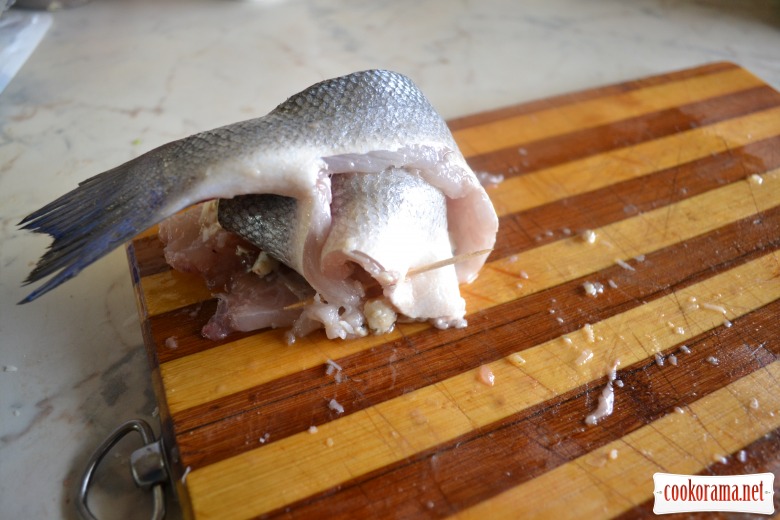 Next tie «waist» of roll with foil.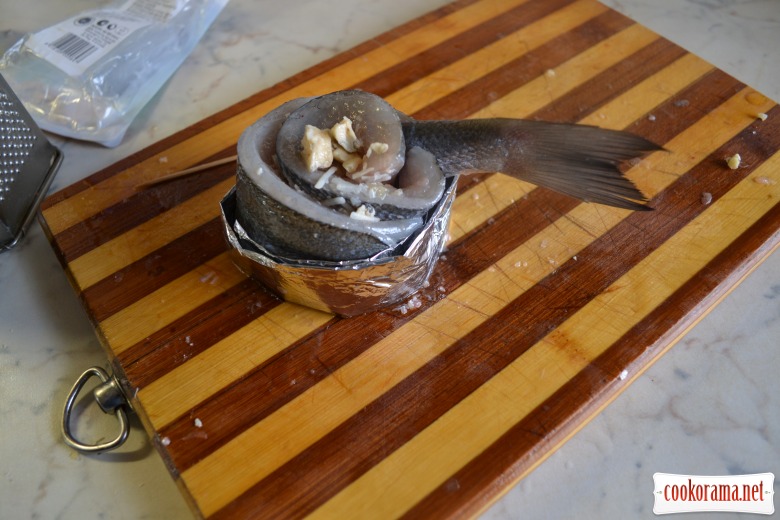 Be sure to grease it with oil, otherwise it`ll strongly stick to the skin of the fish. I baked fish for 15 min, at 180 C, in convection mode. For a decor of plate make slices of zucchini with vegetable cutter. Blanch them for a minute. Then put on board, make oblique cuts on one side.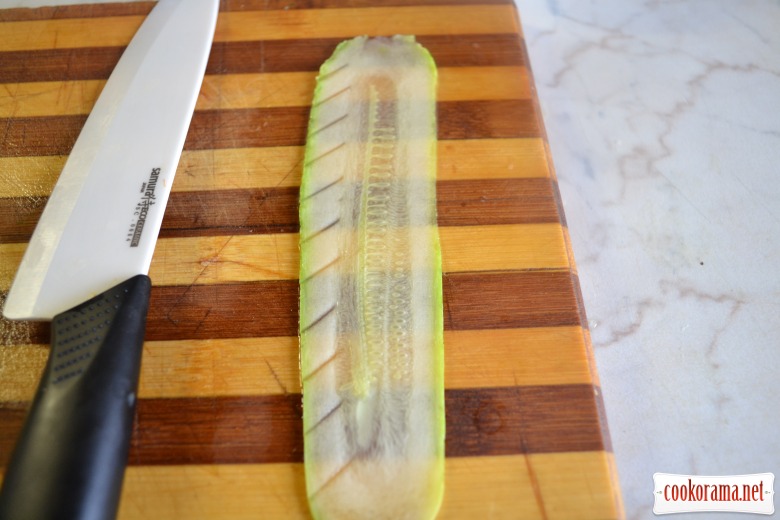 Roll it, mount vertically on a plate.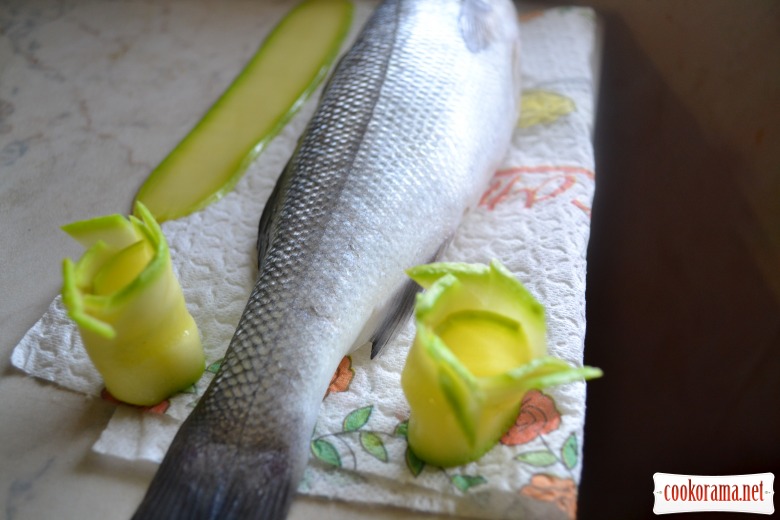 Put sauce inside. Cook rice, sieve it. Fit into greased cylindrical container (I used a glass). Then spread rice on the plate. I sprinkled with marinated, frozen yolk. Put sauce inside.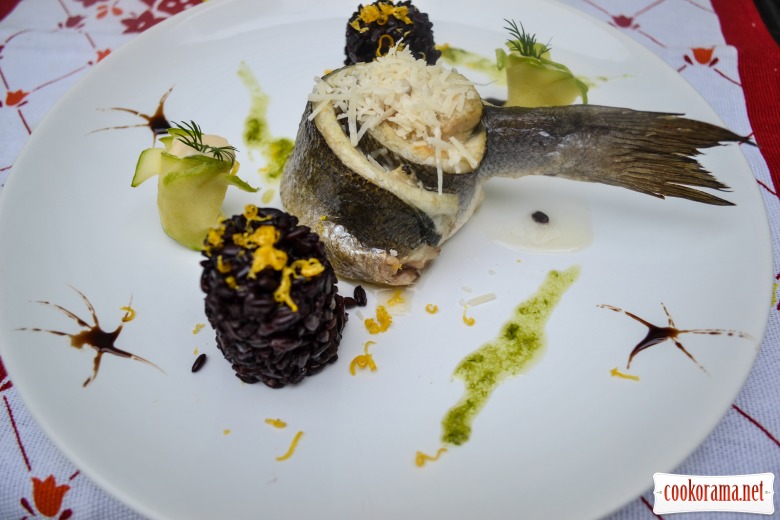 Bon Appetite!