Grilled dorado with wine sauce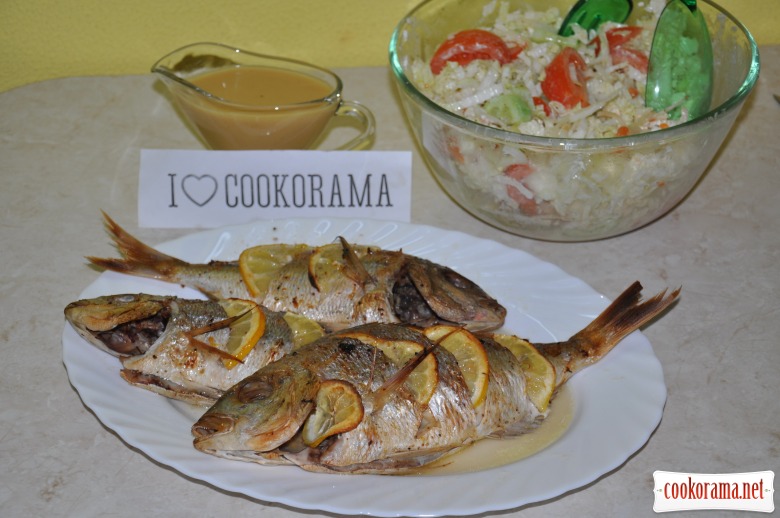 Ingridients
Ingridients
Wine sauce
1 glass
1 glass
1 glass
2 spoon
1 spoon
3 spoon
I was inspired by «fried carp» by Inna and so wanted fish so much that I went to a seafood department to«catch on purse» (© Scratch) dorado.
I cooked it in oven at «grill» mode and served with wine sauce. Here is the result: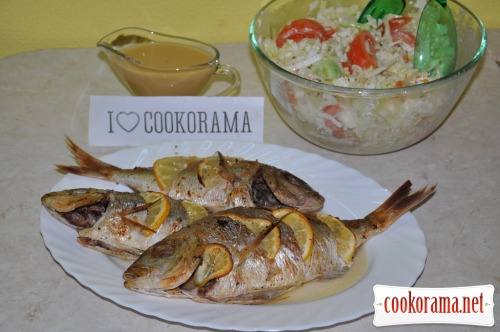 And now I share the recipe, which is quiet simple.

Preparation
Clean dorado (most disgusting process — is to remove eyes and gills * CRAZY *), wash and dry with paper towel.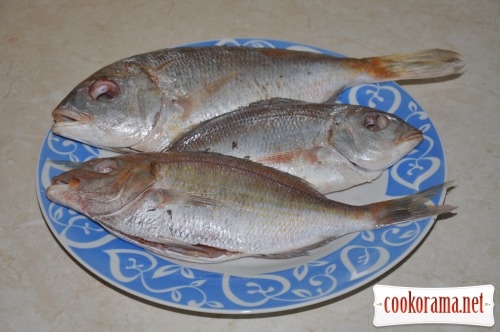 Rub with salt and mixture of peppers, I also spirinkled inside with fried rosemary (did not have fresh), make parallel cuts on both sides and insert there by a slice of lemon. Grate zest on top and squeeze a little lemon juice and let it marinate for half an hour.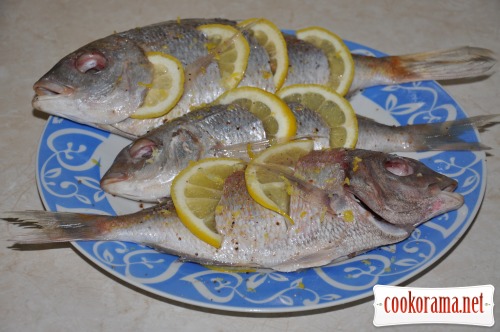 Meanwhile, prepare wine sauce. For this we need a glass of water, a glass of vinegar and a glass of dry white wine, medium onion (finely chopped) and a handful of white pepper, sea salt and freshly ground black pepper.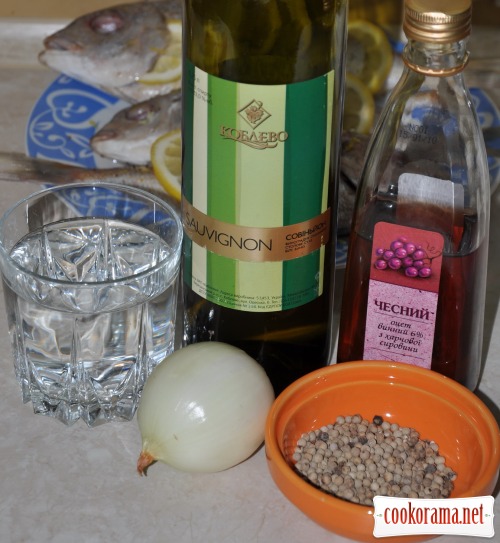 Put all this on fire, bring to a boil and cook, until it boils away on 2/3.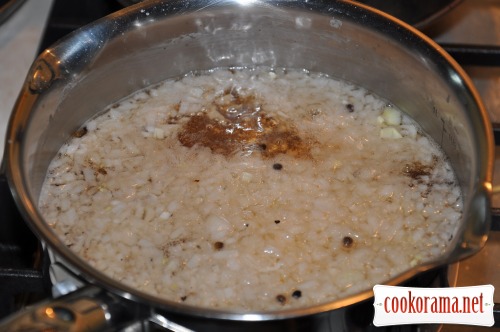 Then drain it through a sieve and add 2 tablespoons of spicy mustard, stir thoroughly. Then dilute 1 tablespoon flour with 3 tablespoons of fresh milk and enter into the sauce, bring it on fire until thick, set aside.
Heat the oven to 200 C (grill mode). I put the fish on the grill, covered with foil to keep the juices ran off… Smear fish with olive oil and bake for 20 min.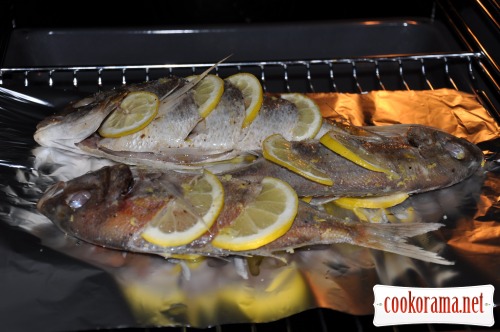 Рыбка запеклась!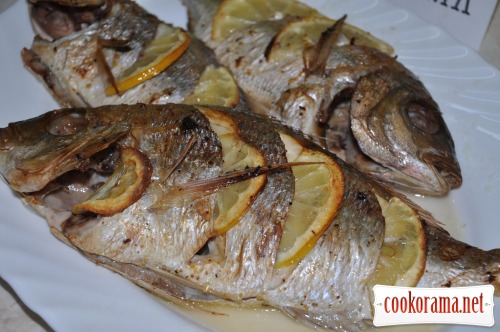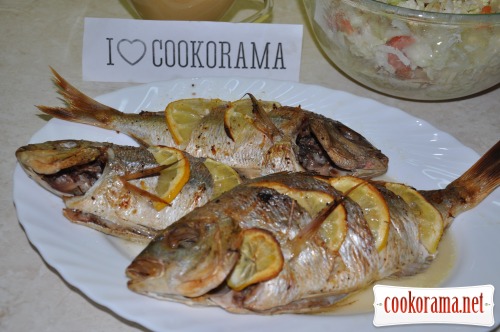 Meanwhile, boil potatoes in a pressure cooker quickly, pour it with olive oil and sprinkle with thyme and cook salad (cabbage, tomato, cucumber, onion, feta cheese — all dress with olive oil + lemon juice).
It turned out beautiful Mediterranean dinner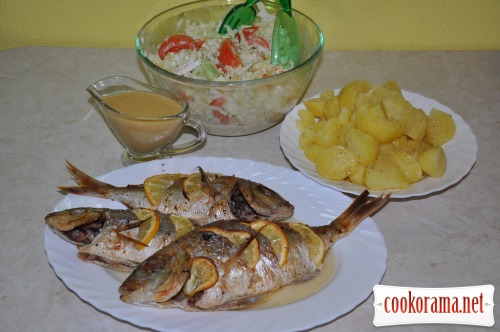 Pour fish with sour-spicy sauce and enjoy!