Ginger fish with fried rice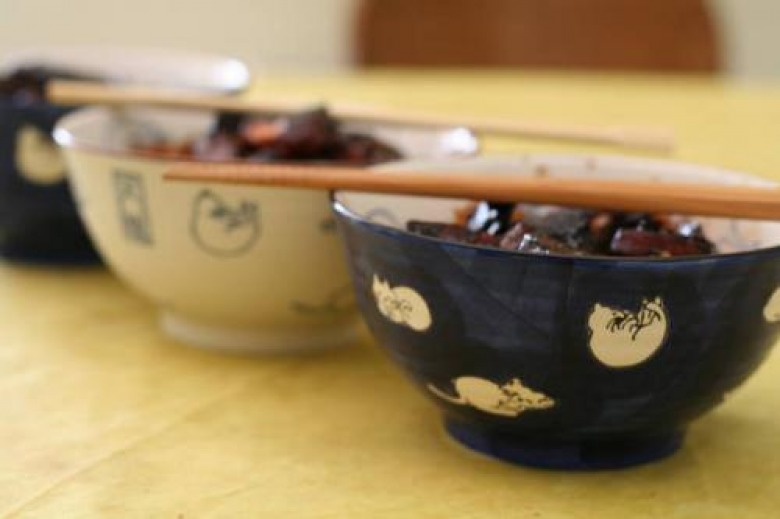 Ingridients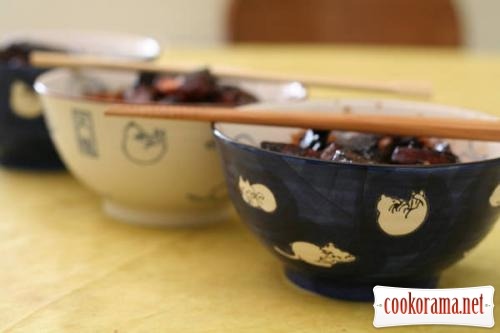 This dish is convenient because you can prepare each components in advance and then it need max 10 minutes before eat.

Preparation:
So, at first, take fish fillet, (we have 500 gr of salmon but I think you can use fillet of any other sea fish), a few ginger pieces, a few garlic cloves, a few chili, mirin (3 tablespoons) soy sauce (to cover fish).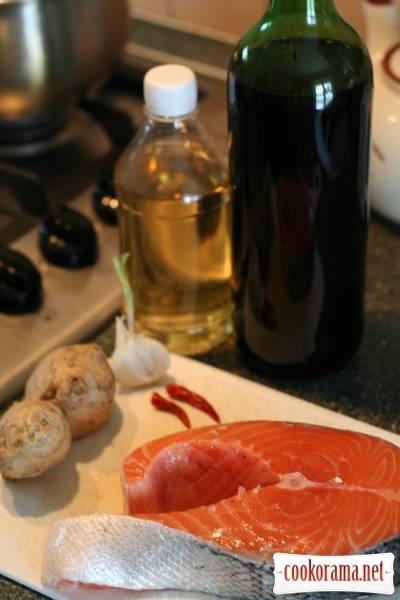 Chop garlic, ginger, chili (but not to very small pieces, that you will can remove them from fish), sprinkle fish fillet cut into a pieces with it, pour fish with sauce and mirin. Put it in a refridgerator to marinate.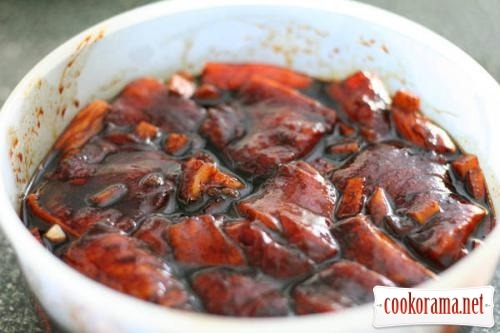 Boil long granular rice with minimal starch conetent (basmati or jasmine), important — not to boil untilready, just slightly undercooked, rinse with hot water, leave to cool.
If you have dried shiitake — soak mushrooms.
Preparatory stage is completed.
When it's time to eat, take rice, chop small carrot, paprika, slice soaked mushrooms( we had marinated already), chop ginger and garlic.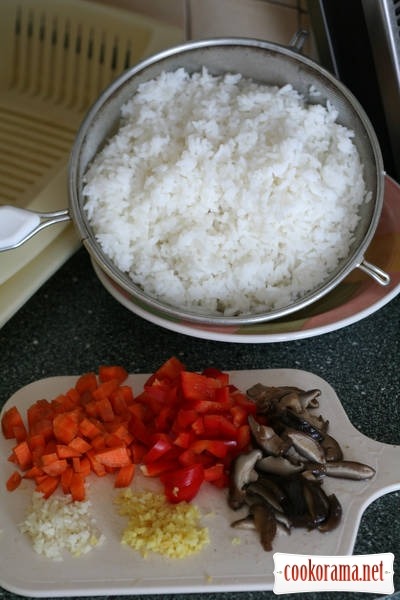 Preheat oil in a pan, saute ginger and garlic for about minute, add carrot and paprika, saute for about 2 minutes. Then add mushrooms.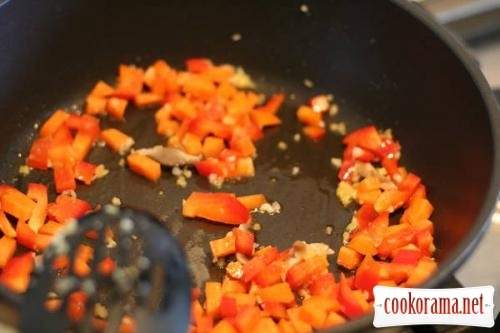 At the same time, fry fish in another pan (if you have teflon pan then you can fry it without oil), put piece by piece, remove excess ginger and garlic, if you don't like too spicy food. Fry for about 2 minutes.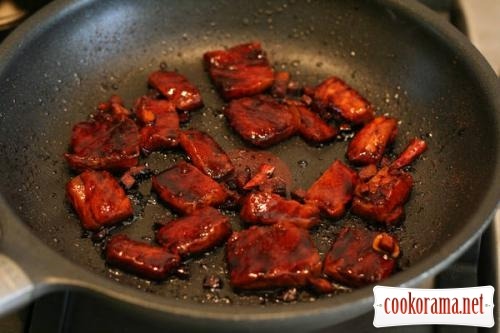 Add a few spoons of marinade from fish to vegetables and add rice little by little: add a few spoons — stir well until the same color, add again, etc.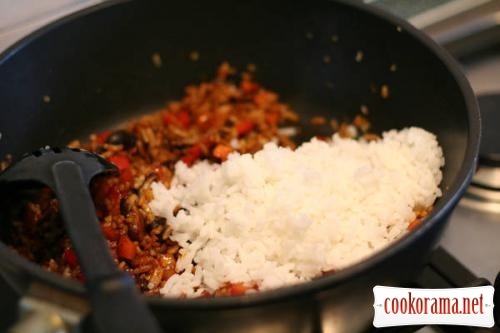 Take off from heat and put into a plates. You can eat this dish both with chopsticks and with fork.