Fragrant crucians baked in the oven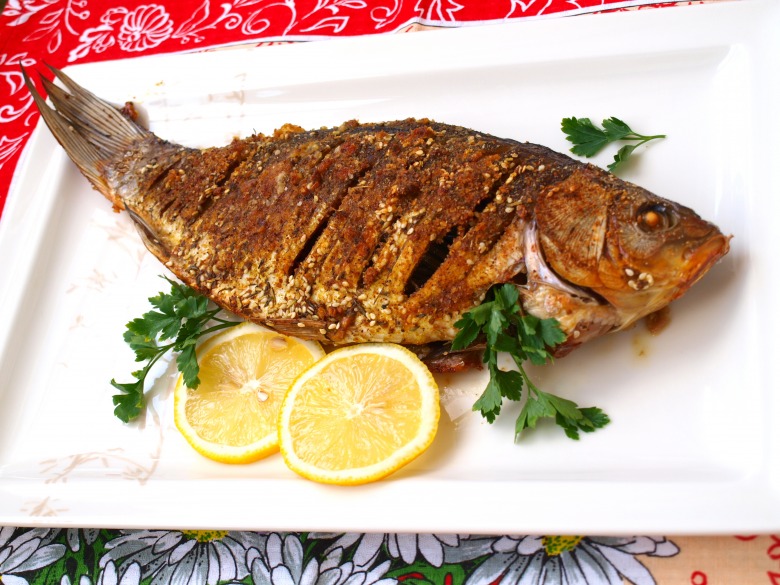 Ingridients
3 шт.
20 g.
30 g.
1 bunch
1 bunch
3 шт.
100 g.
Delicious baked crucian in a fragrant spicy filling. Very tasty to serve such fish with a side dish of potatoes.

Preparation
Fry sesame a bit in a pan until the characteristic smell. Mix it with salt, fish spice and province herbs. Pour olive oil and mix.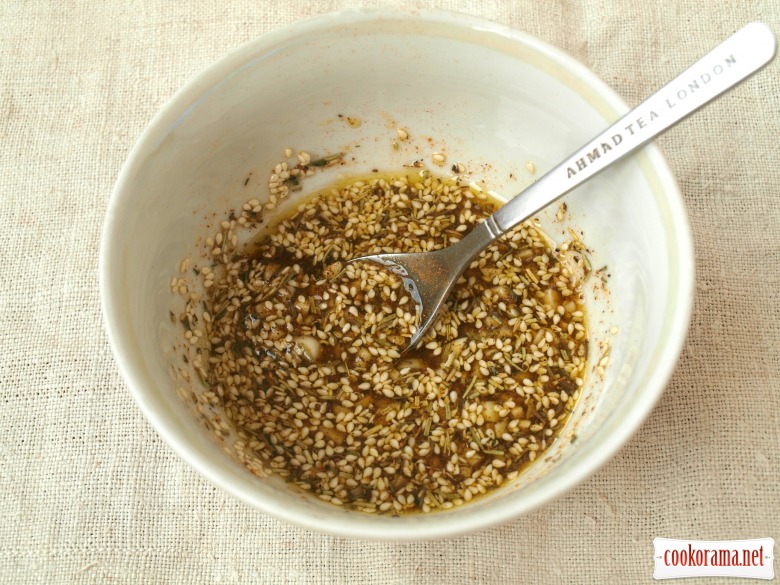 Clean the fish, remove the gills and entrails, wash well and dry. All along the spine make perpendicular incisions not to feel small bones.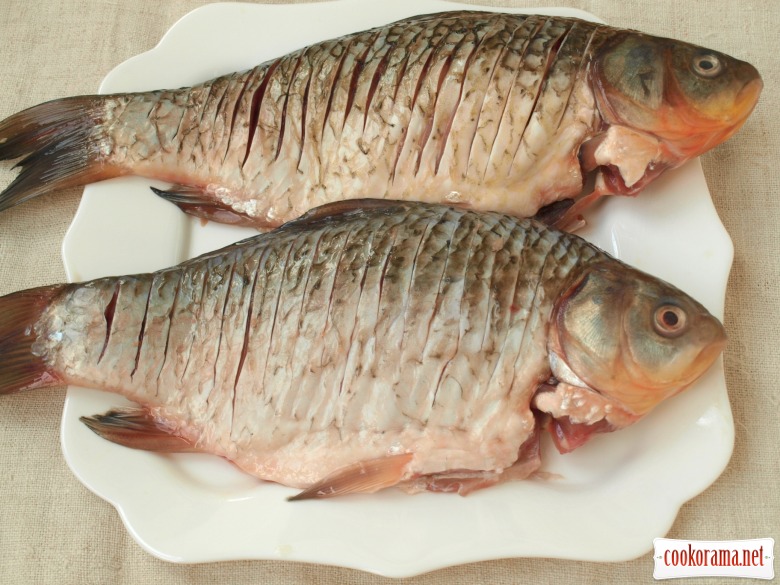 Rub carps with prepared filling, put in the fridge for 45-50 min. Then spread in form, sprinkled with bread crumbs. Put few springs of parsley and dill inside the fish. Sprinkle the fish with bread crumbs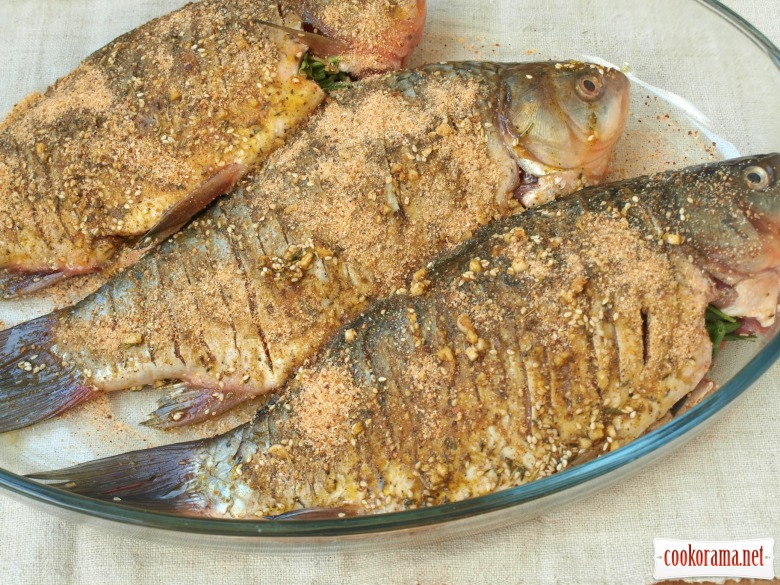 Bake carps at 200℃ for 40 min. Pour ready fish with lemon juice and serve with fresh greens.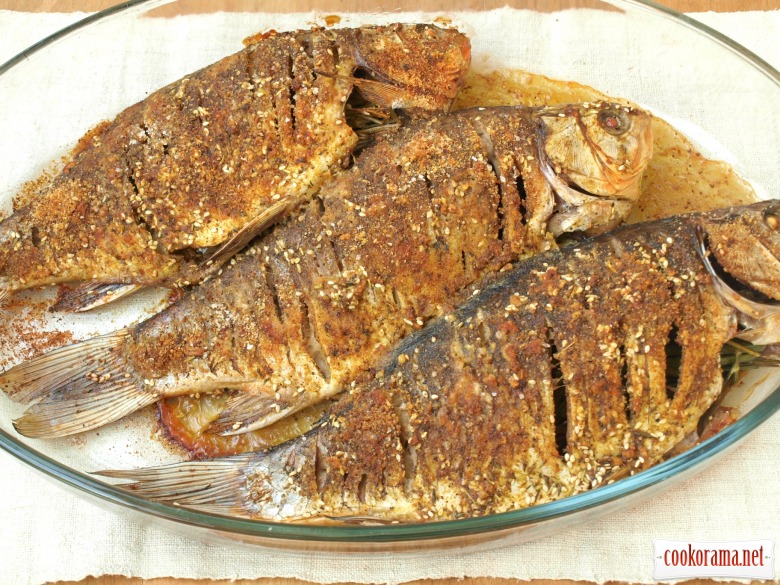 Bon Appetite!