Fish cakes with cheese and greens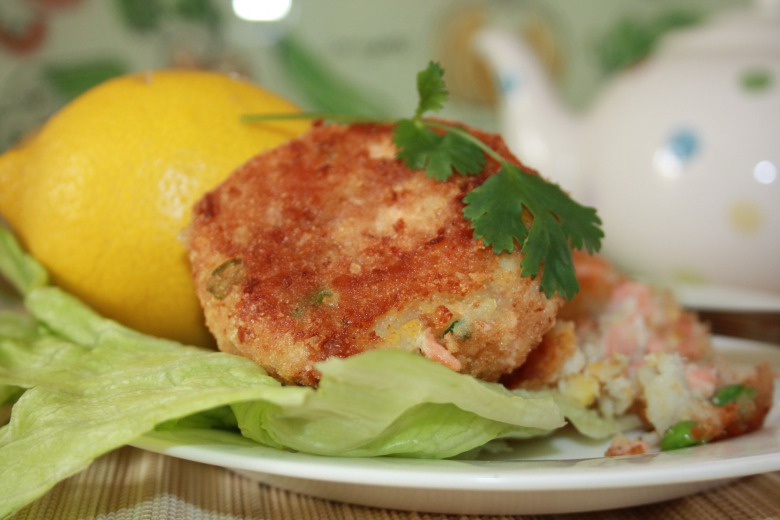 Ingridients
fish (cod, hake, pollock, salmon of your choice)

300-400 g.
400 g.
50 g.
2-3 шт.

green peas (better frozen, not canned)

2 spoon
1 шт.
0,5 tsp.
1 spoon
150 ml
Very tasty fish cakes that you can cook during the fast (just do not use eggs, milk and cheese).

Preparation
It is best to mix different fish (I took salmon, cod and smoked cod),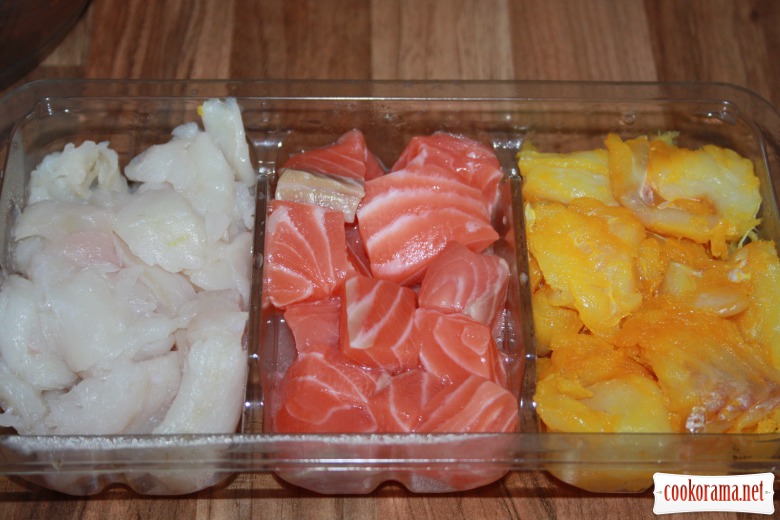 It is much tastier. On account of river fish (except salmon) can not say anything because I never prepare these cakes from it, but I think it's better to take sea fish.
Pour fish (diced) with cold milk, add lemon juice, wine if you wish, salt, pepper, greens, nutmeg, frozen corn or peas (your choice)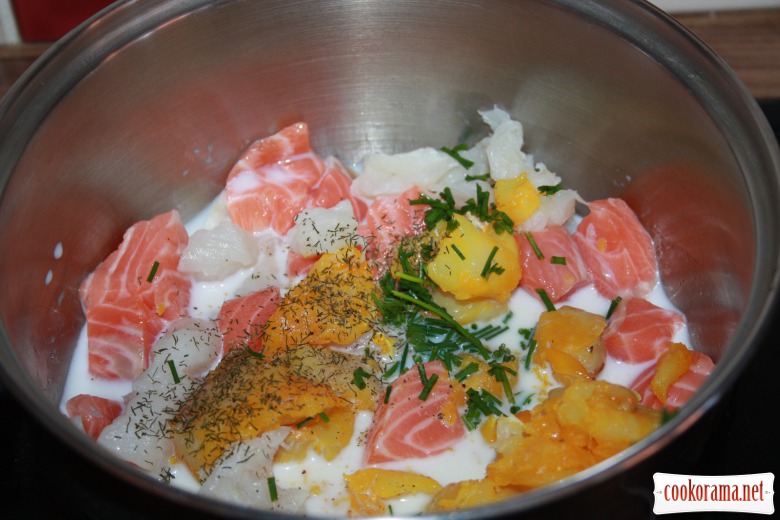 and bring to boil over low heat (fish should «fall apart» and become «transparent». Be careful, not to overcook fish, not to get «mash» mixture

Alternatively, you can probably do it in the microwave, depending on the power, for 2-3 min, not on stove. Though on stove it turns out delicious

Put in sieve to drain fluid, cool a bit and add grated hard cheese.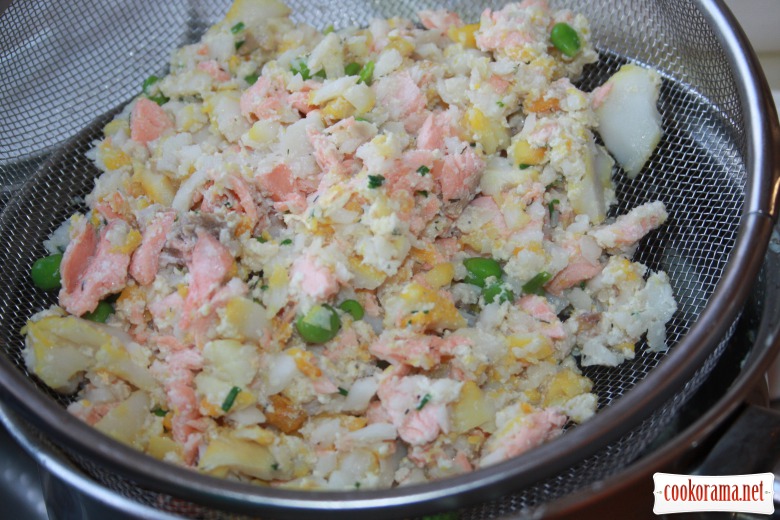 Boil potato in salted water to semi readiness, add some butter and mash with pestle, but not into puree, you should leave some" structure".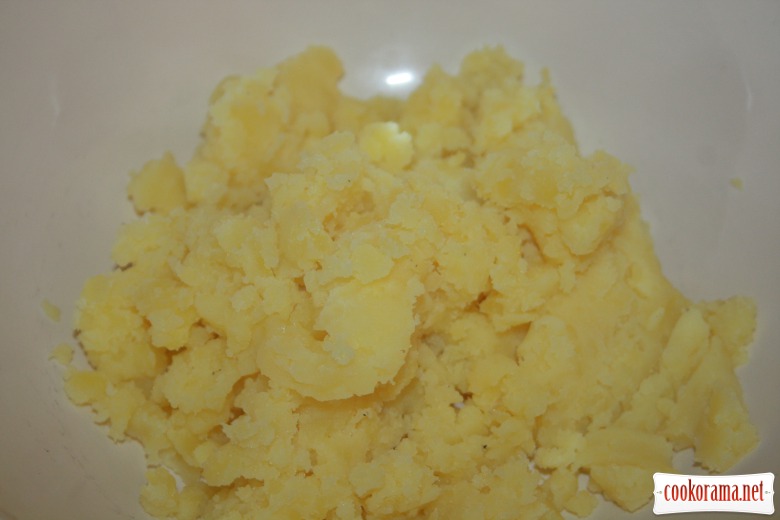 Mix in deep bowl potato with fish, form cutlets and roll in mixed egg and crumbs (you can use egg and flour, or just crumbs). Put in the fridge for 15-20 min. (these cutlets can be also frozen, so if you decide to freeze it, wrap each cake in cooking paper and freeze).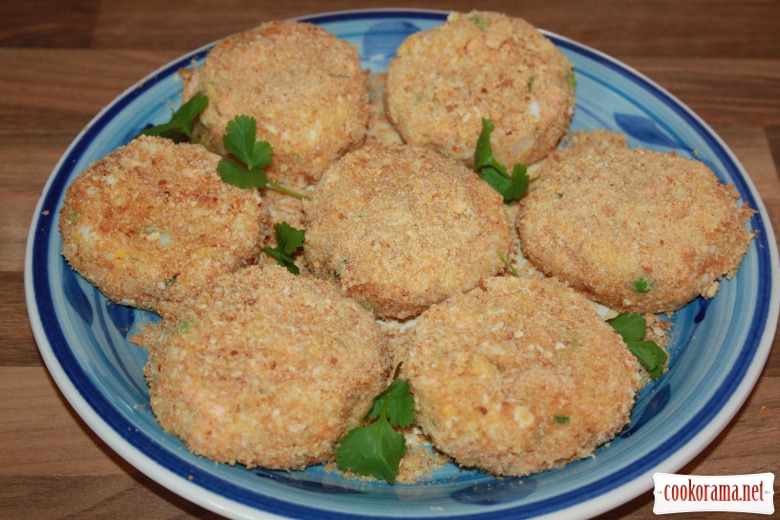 Fry in hot pan in some oil to readiness (to brown crust).
Serve, pouring with lemon juice, or tartar sauce or sour cream.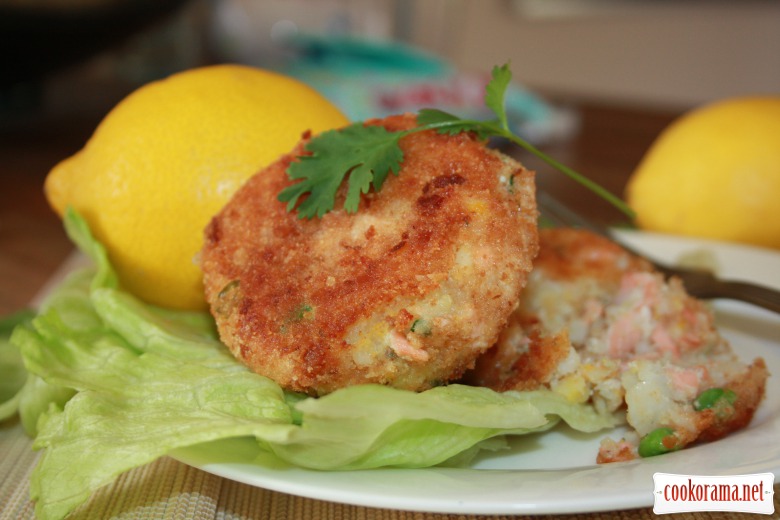 Bon Appetite!!!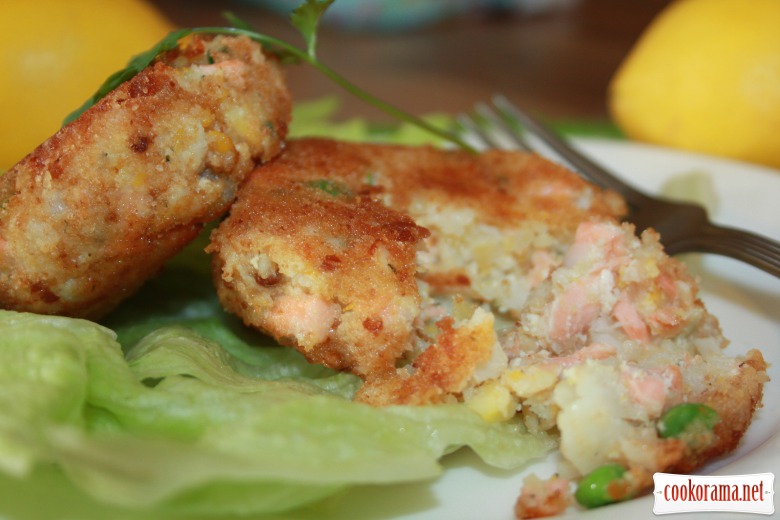 1047

04 March 2015, 16:28