Asian style red mullet with noodles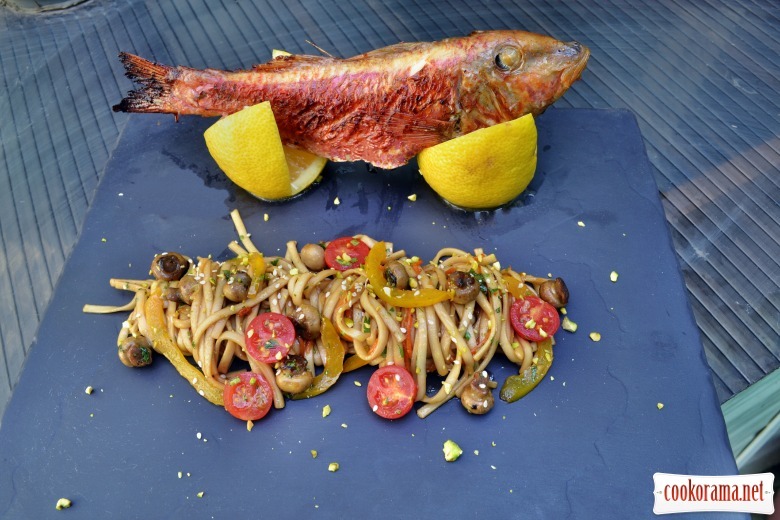 Ingridients
Ingridients
1 шт.
70 g.
10 g.
1 шт.
15 g.
20 g.
15 g.
2 шт.
40 g.
20 g.
Sauce
20 g.
10 g.
5 g.
10 g.
Preparation
Clean from scales red mullet, gut and wash. Put in baking form, add salt, pepper, add olive oil, kimchi base sauce (or without it), break in the hands greens of coriander and add to our fish marinade.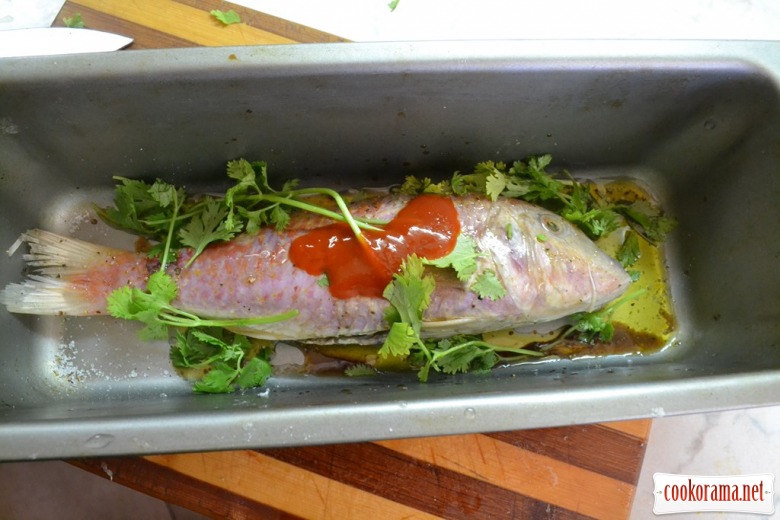 For savory taste, I squeezed in marinade a couple of orange slices. I left the fish to marinate for 30 min. Then heat grill pan, sprinkle fish with oil and put on a dry pan. Use dry, not to boil, but fry it. Fry on a medium heat for 2 min from each side. And put in the oven for 10 min at 180 C. Meanwhile slice carrot, onion, Bulgarian pepper. Chop garlic and ginger. Fry all together, adding mushrooms. In a few minutes add boiled udon noodles, sprinkle with finely chopped coriander, cut in half cherry, and pour sauce. Heat stirring and remove from fire. Make a «stand» for fish from lemon. Cut the «caps» off.
Make the aslant cut.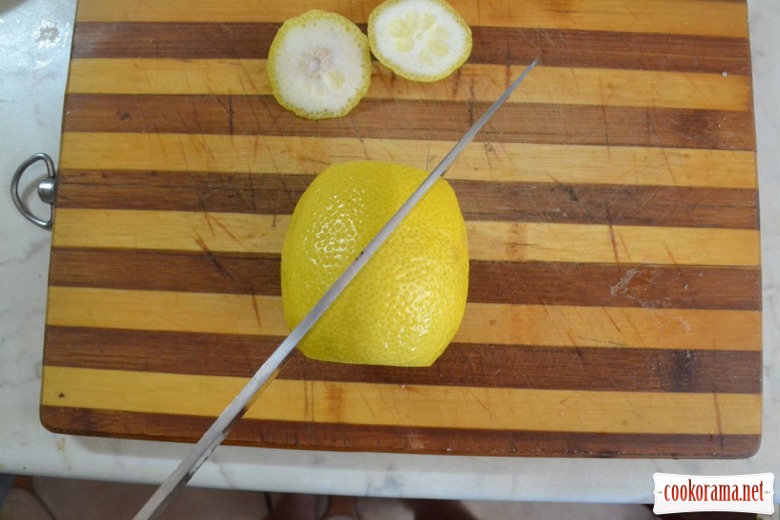 Overturn the reverse side and do the same cut.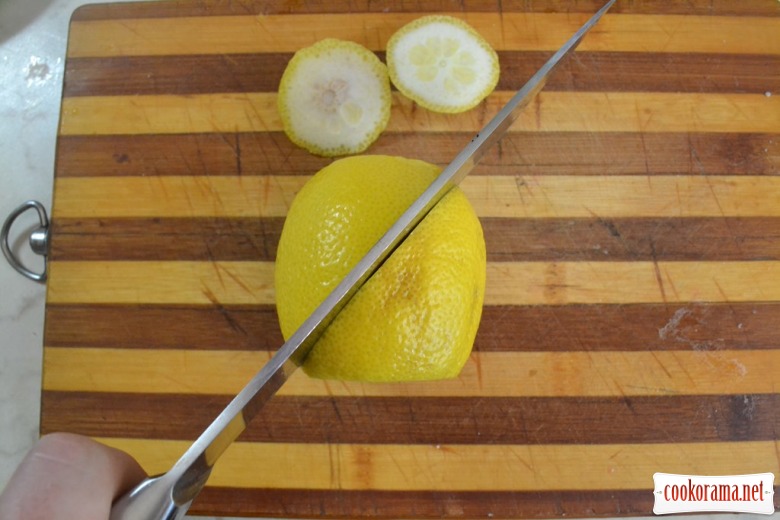 Turn sideways and make cut from upper downwards.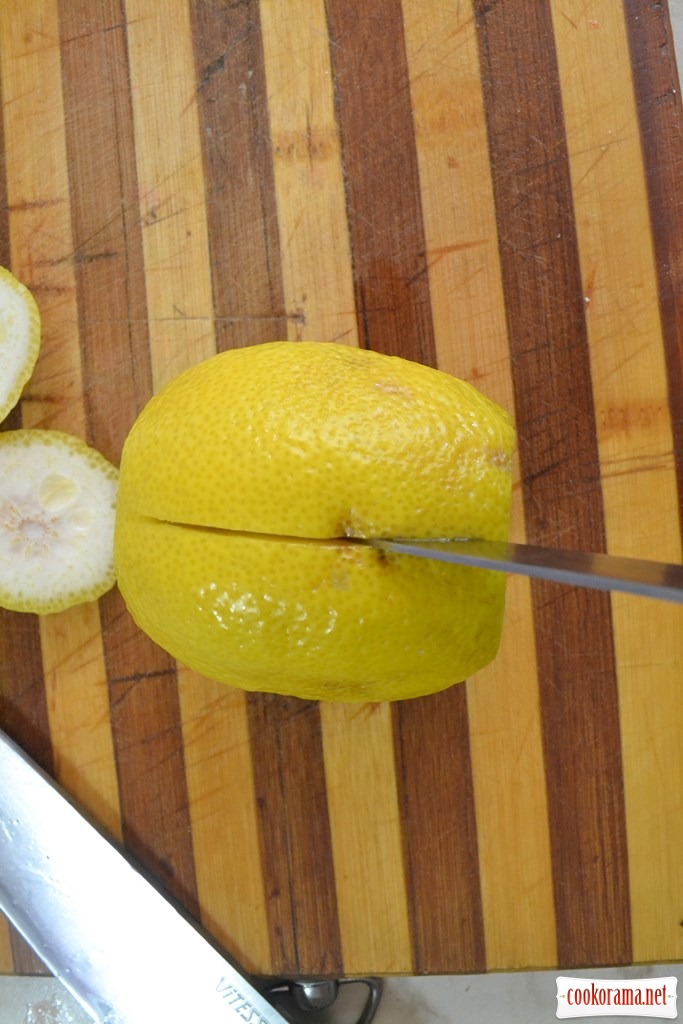 And repeat the same operation on the opposite side. Then push the lemon into two parts.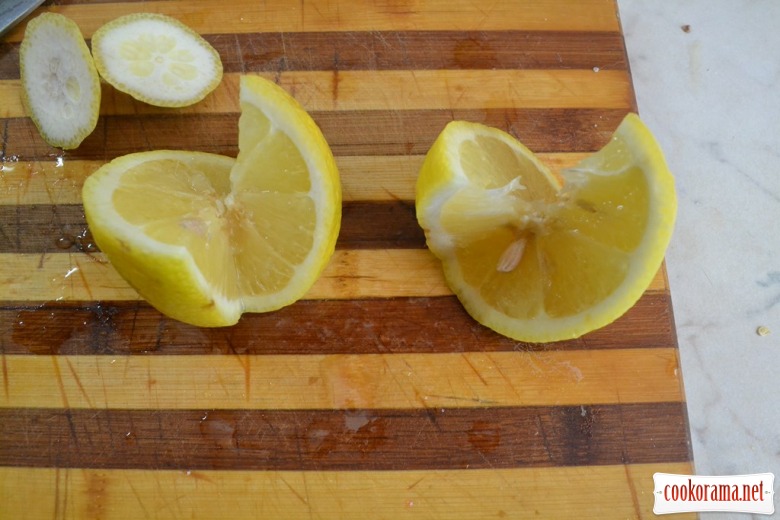 Spread on them ready fish. Put near noodles with vegetables.
Sprinkle with chopped pistachios.
Bon Appetite!