Salad "Fishes in pond"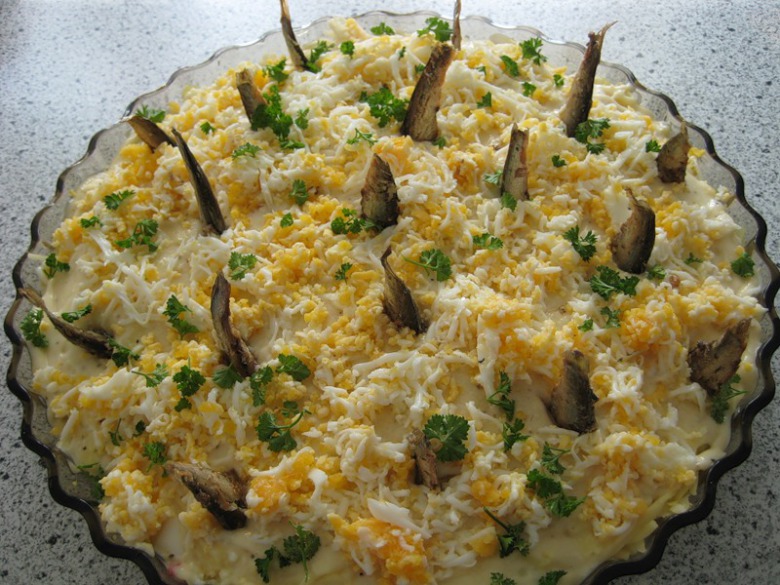 Ingridients
200 g.
3 шт.
3 шт.
2 шт.
2 шт.
1 шт.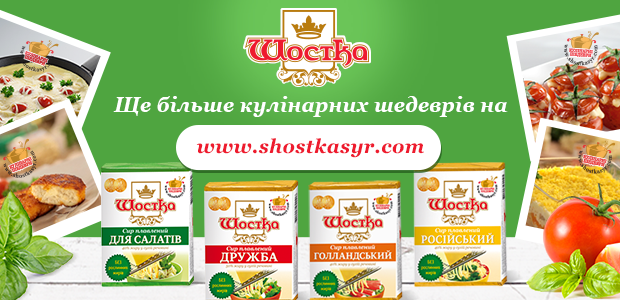 Preparation
Boil potatoes in jackets, cool, peel and grate coarsely.
Boil eggs, cool, peel and grate.
Grate cheese.
Remove tails of some fishes and leave for decor.
Mash rest of sprats with a fork.
Peel onion and chop finely.
Peel carrot and grate coarsely.
Fry onion with carrot till golden color in heated with oil pan.
Spread layers of prepared ingredients in salad bowl. Salt each layer a bit and smear with mayonnaise. 1st layer: potato 2nd layer: onion with carrot 3rd layer: sprats 4th layer: cheese 5th layer: eggs. Cover upper layer with mayonnaise, sprinkle with chopped greens and carefully stick sprat tails and green onions.
857

13 November 2014, 07:53