Dry salted mullet
Ingridients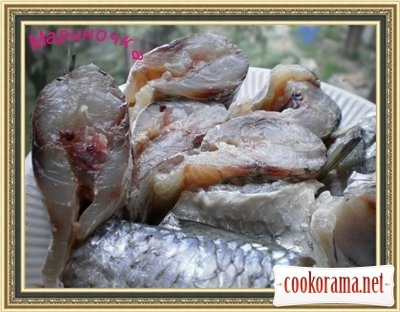 Peel the mullet well, wash and dry. Rub out with sal, sprinkle a little of salt inside, rub. Roll up the fish into clean textile and put into a bottom of refrigerator for night (better for 24 hours).
Rinse fish with cold water and carve.

Very easy and very tasty!