Scrambled eggs with tomatoes - Uova Al Pomodoro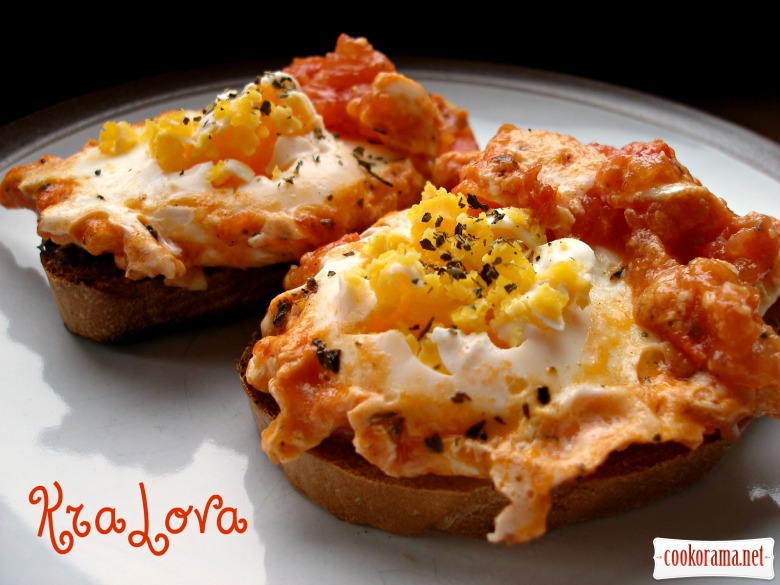 Ingridients
3 шт.
3 шт.
1 шт.
1-2 spoon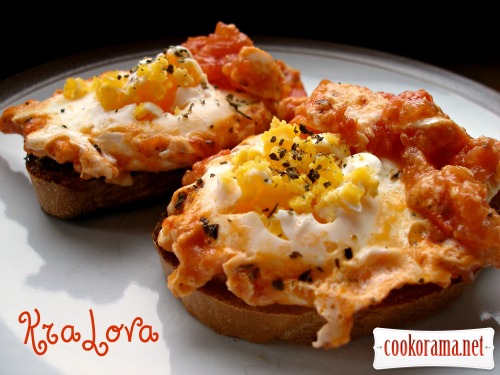 This is reminiscent of the Jewish Shakshuk, there's no pepper, but there is parmesan, and I really like it

Preparation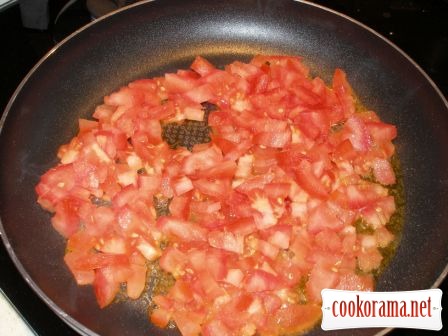 Cut tomatoes and fry in olive oil over low heat for 20 minutes. During this time, weight should become soft.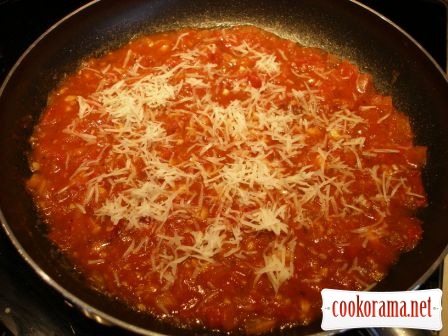 Salt and pepper tomato paste, add mashed garlic. Add parmesan, stir it.
Make three " funnels " for eggs.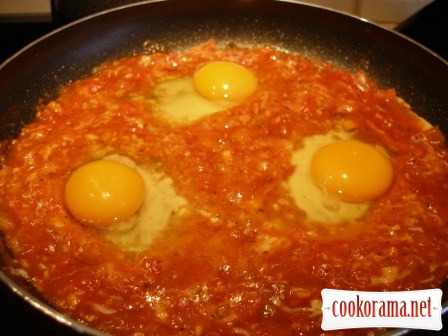 Beat one egg in each «funnel».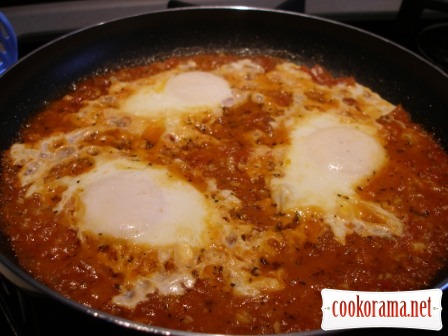 Cover pan with lid and cook dish over medium heat for about 5 min. Or less, depends on, what degree of eggs readiness you need. For example, my husband likes to have liquid egg yolks — for him this dish is prepared no more than 2-3 minutes. And I love it when eggs are fried well, so cook longer.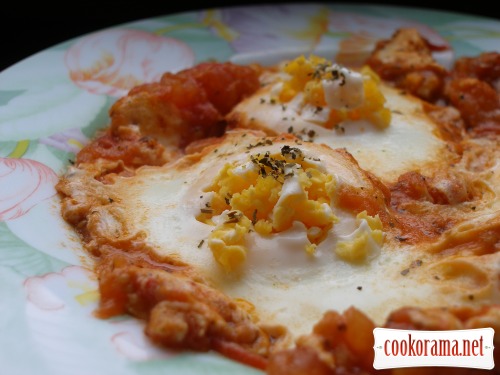 You can eat so, and can be served on bruschetta for greater effect

Top of recipe "Scrambled eggs with tomatoes - Uova Al Pomodoro"