Manty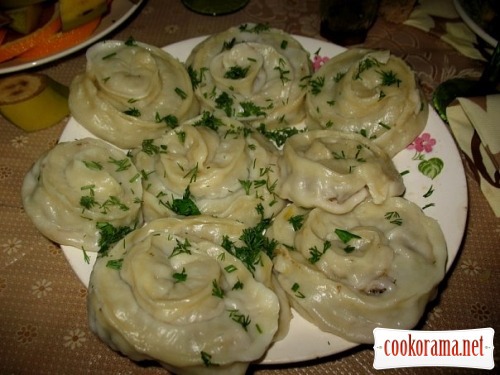 Ingridients
Dough
1 glass
2 шт.
2 spoon
1 spoon
Mince
Preparation
Molded a new form of manti.
My favorite dough recipe: 1 portion — 1 gl of carbonated water, 2 eggs, 2 tbsp of olive oil, 1 tbsp of sour cream, flour, salt to taste. Let it rest for 10 min, then knead again. Do so twice.
Mince: pork, beef, onion, spices.
Pour flour in bowl, make a hole and pour all in flour and gradually stir, to take enough flour.
Mold manty and cook on steam.
I like to cut these manty… they are beautiful inside too!!!