Pesto sauce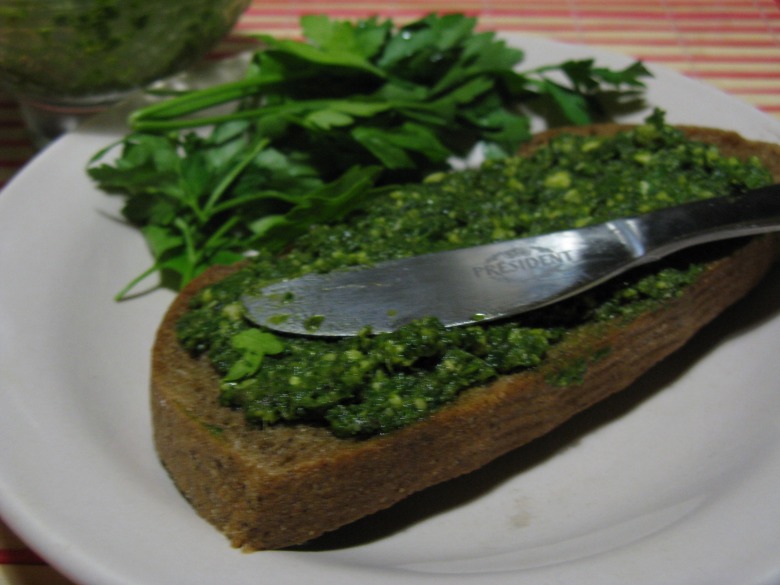 Ingridients
150 g.
70 g.
50 g.
50 g.
1 шт.
2 g.
1 g.
50 g.
70 g.
15 g.
Pesto (italian. Pesto, from pestato, pestare — stomp, grind, crush) — this is probably the most popular italian sauce with basil, pine nuts, parmesan, olive oil and lemon juice.
Usually served as a dressing for boiled pasta and toast.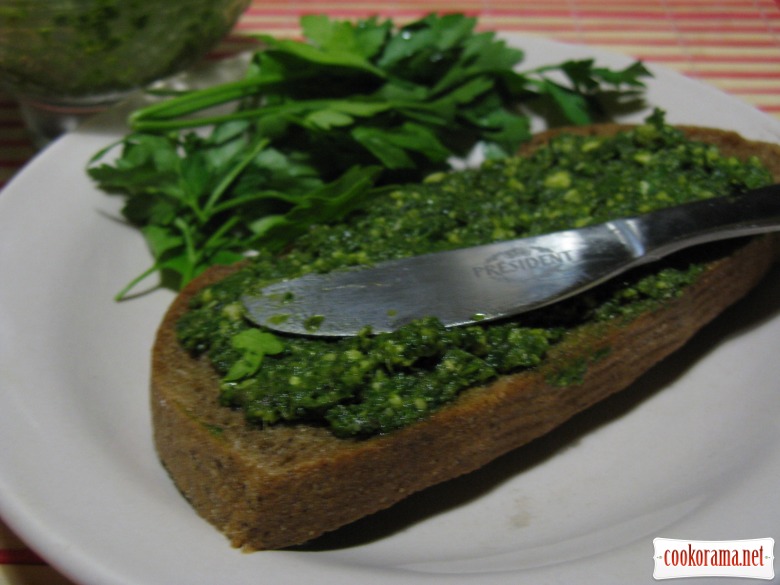 Preparation
According to this recipe, we cook it at home.
Herbs and garlic, cut, put in a bowl of a blender.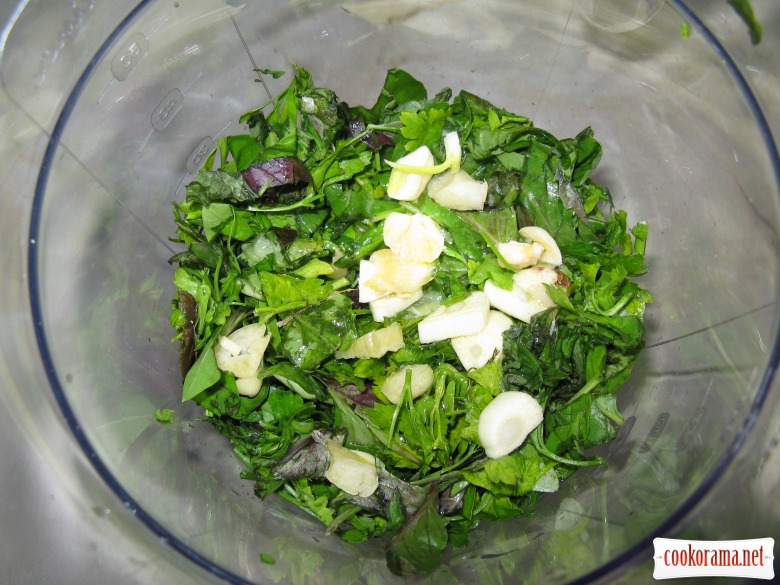 Add the olive oil, water and lemon juice and divide the breake it up until a smooth, thick paste.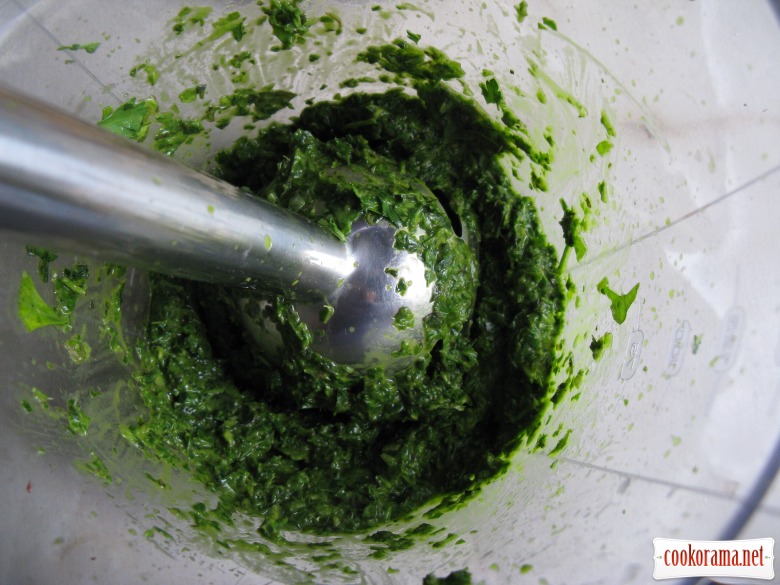 Add pine nuts and once again break all with blender.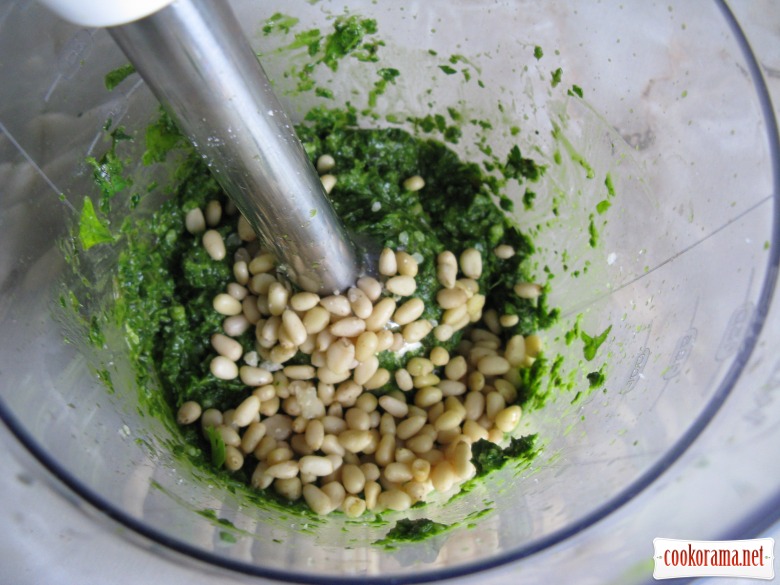 And add the cheese and grind again (to obtain a homogeneous grains of cheese).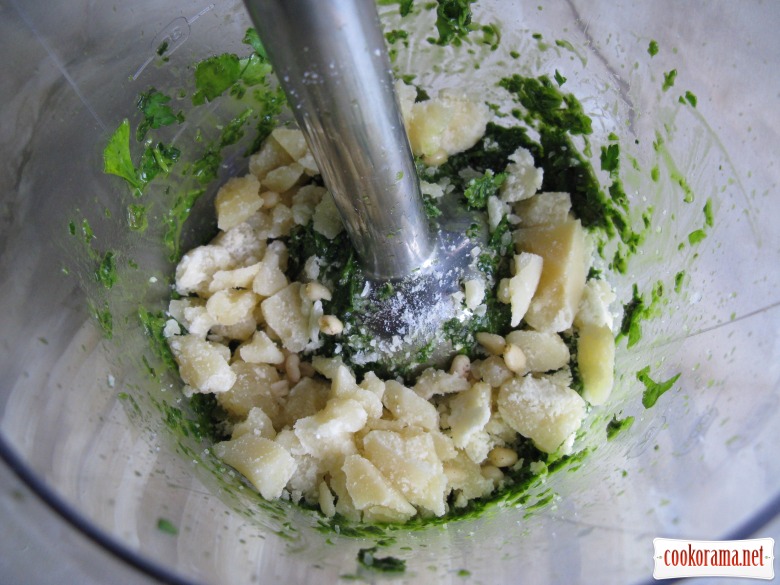 I love not too smooth consistency, but to be felt of small grains on tongue, it seems to me, that this way all of the ingredients are disclosed in a special way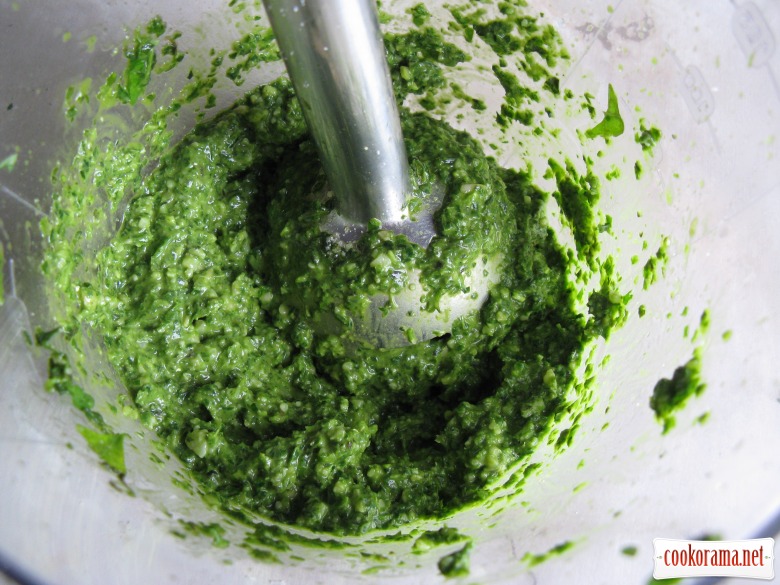 Bon Appetit!