Tubules with custard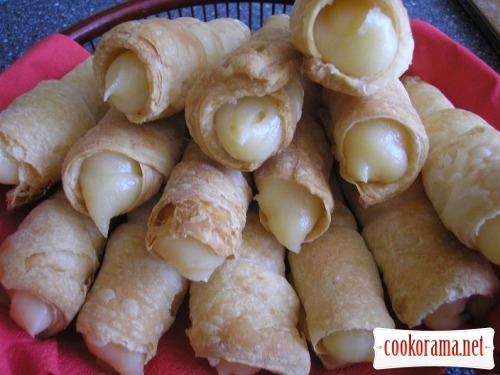 Ingridients
0,5 kg
1 glass
2 шт.
1 glass
2 spoon
1 spoon
Preparation
At first make tubules. Wrap in baking paper blanks for tubes.
Roll thin dough and cut it in strips of 3-4 cm wide. Wrap blanks in these dough strips.
Bake them at 220℃ for 10-15 min.
Now prepare custard. For this mix milk, eggs, sugar, vanilla sugar, flour and butter. Mix all well, to avoid clumps. Stirring, boil cream till thickening on a low heat. Using a culinary syringe fill tubules with cooled cream.