Aliventsy (alivanka)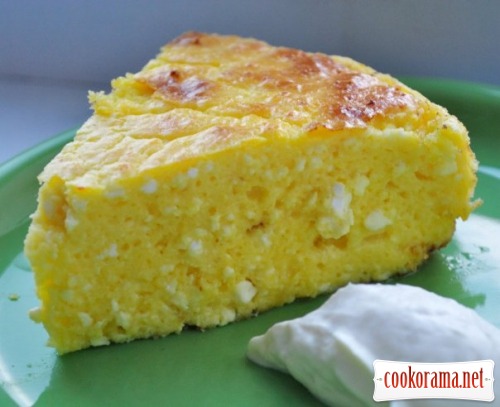 Ingridients
500 g.
6 spoon
60 g.
6 шт.
2 spoon
2 spoon
2 tsp.
Very tasty cheese casserole…
You can eat it as cold and hot.
Unfortunately can not tell the history of this dish — and google and wiki has no info. But I can say for sure that this casserole has registered for a long time in my home… )


Preparation
Mix cheese with butter, salt and sour cream, rub through a sieve and add the yolks.
Carefully mix with cheese sifted flour, starch and mixed whites.
Grease form with butter, bottom and sides sprinkle with breadcrumbs, pour some oil, to separate curd mass easily from the form.
Bake in the oven at 180℃ for 30 min. Then for another 15 min at 200℃.
Separately serve sour cream.
100 g contain 267 kcal