Pumpkin cream-soup with barberry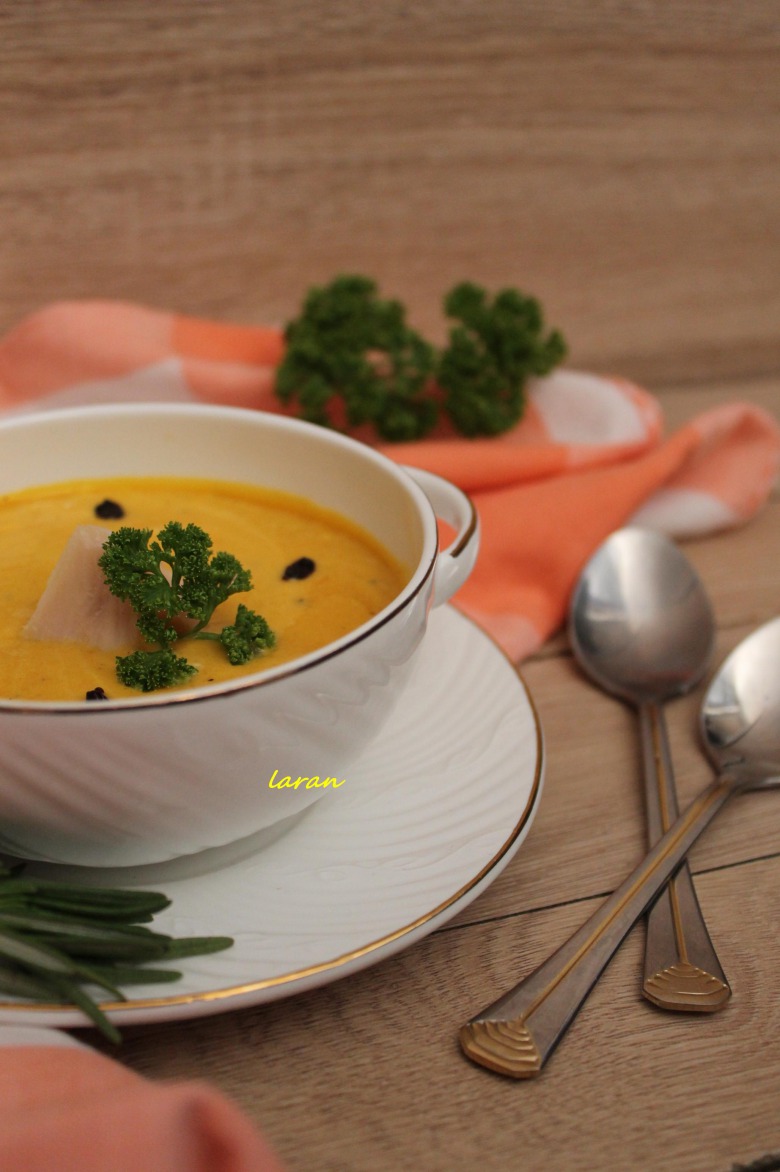 Ingridients
700 ml
800 g.
1 шт.
2 шт.
4 spoon
2 spoon
0,25 tsp.
0,25 tsp.
1 tsp.
Tasty and nutritious soup with pretty cheerful color.

Preparation
Cut pumpkin in half, remove seeds, peel it.
Chop onion and garlic finely. Heat pan with oil and fry onion over strong heat for 5 min, constantly stirring. Reduce heat, add garlic and fry for a few minutes. Add pumpkin, season with barberry, coriander, white pepper and nutmeg. Add broth, salt it, bring to boil and boil for 15-20 min, covered with lid, stirring. After that, remove soup from heat and grind in blender (if desired, you can pass through a sieve). Serving, add cream and smoked brisket.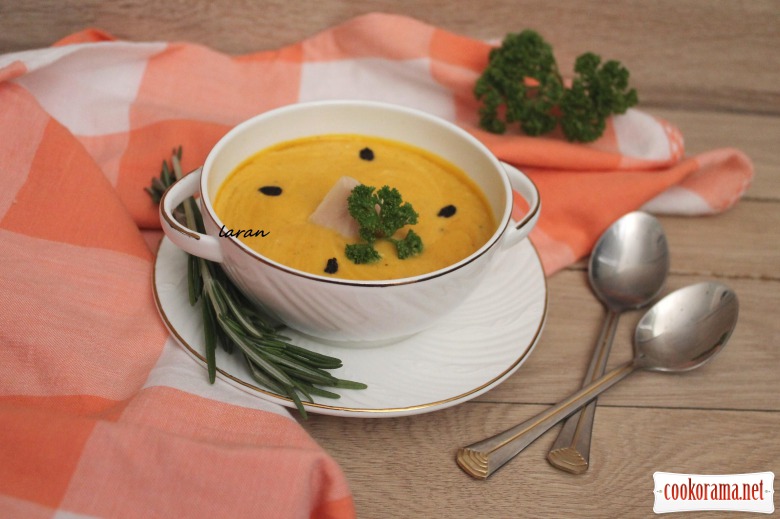 ||