"Snails" from buckwheat flour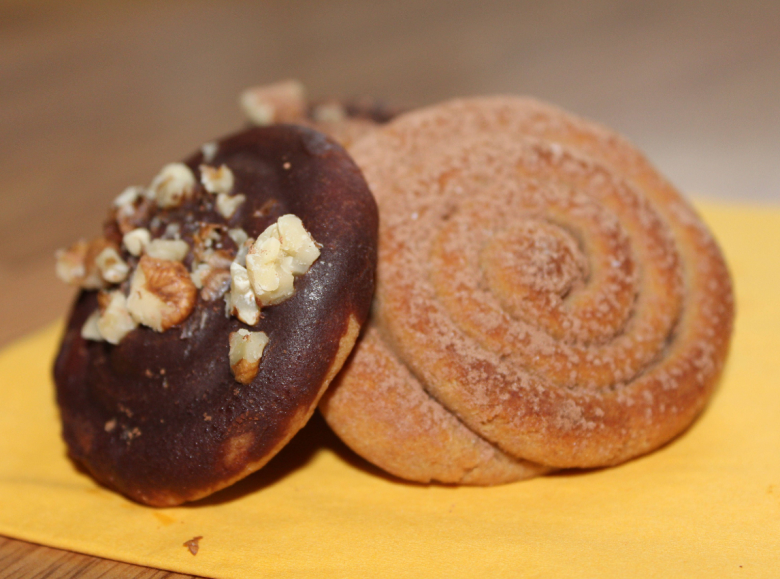 Ingridients
Snails
500 ml
300 g.
200 g.
3 spoon
7 g.
Fudge
50 g.
50 g.
50 ml
Hello, friends!

I propose to cook interesting biscuits from buckwheat flour, which kids like so much. And not because of the content of buckwheat flour, and because you can express your creativity by folding each as «snail»

Preparation
1. Stir two types of flour, sugar, salt and dry yeast.
2. Heat kefir to slightly warmer temperature than room one (to start work of yeast).
3. Stir dense dough, cover with film and leave it to rise for 1-1,5 h.
4. Sprinkle working surface with flour or oil. Tear a piece, (here you can ask kids for help

) roll sausages of about 2 сm thick.
5. Roll «snails» from one edge of strip to other. Spread on baking sheet, covered with parchment paper.
6. Bake «snails» at 180 C for about 30 min till brown crust.
7. Prepare fudge: heat milk, butter and chocolate. Once «snails» cool down, cover them with fudge and sprinkle with nuts.
BON APPETITE!