Puff tongues with jam and snails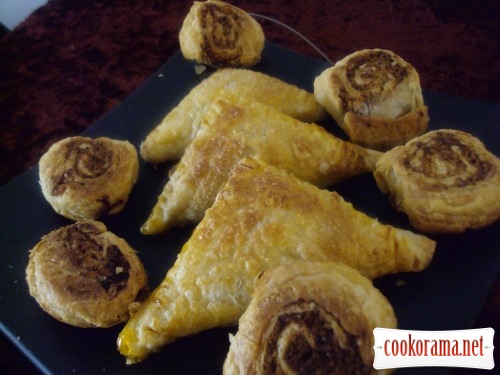 Ingridients
Ingridients
350 g.
Filling
1 шт.
2 spoon
4 spoon
Preparation
1. Tongues: Cut dough in squares. Put in center of each half of tsp of jam. Fold in triangle, press edges with fork. Grease tongues with yolk and sprinkle with sugar.
2. Snails: Slightly whisk white with sugar powder. Add ground nuts and stir. Spread nut stuffing on layer of dough evenly. Wrap a roll, cut in slices of 1 сm.
3. Cover baking sheet with baking paper. Spread tongues and snails. Bake in heated oven at 200℃ for 15 min.
4. Cool it.