Ginger houses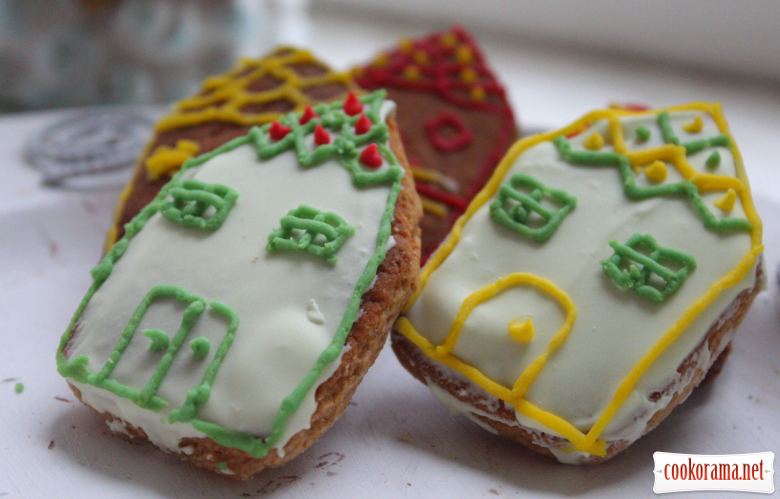 Ingridients
350 g.
2 tsp.
1-1,5 tsp.
1 tsp.
175 g.
1 шт.
2 spoon
100 g.
Baking ginger houses — a real tradition that originated in Germany. And I tell you, it impressed me very much! Not last role in this sweet tradition play tales, especially «Hansel and Gretel», where house was from ginger. This recipe I liked also because dough do not need «maturation», as in other recipes, which I will publish later.
I suggest you cook them. Easy and fast. And still incredibly fun for the whole family, as the process of decoration captures children and grown-ups



Of course, from this ginger dough can be cooked other cookies, of other form. You can also decorate differently. Or not decorate at all — cookies are delicious in any form!

Depending on the form can get from 10 to 40 houses (then whole small town!

)


Preparation
1. Dice cold butter and mix with flour, spices and soda in crumbs.
2. Add sugar.
3. In small bowl mix egg with liquid honey or other sweet substance, for example, maple syrup.
4. Roll thick as a little finger.
5. Make houses. Press out square, then cut off top. You can make a stencil from paper and cut by it.
6. Bake for 12-15 min at 180 C. Let it cool, then decorate.
You can prepare glaze by different variants. For example, stir 250 g of sugar powder with white and vanilla or lemon juice. But here, watch the consistency– fudge should be as thick sour cream, and if you work with tiny details, then even thicker. Add food dyes if desired.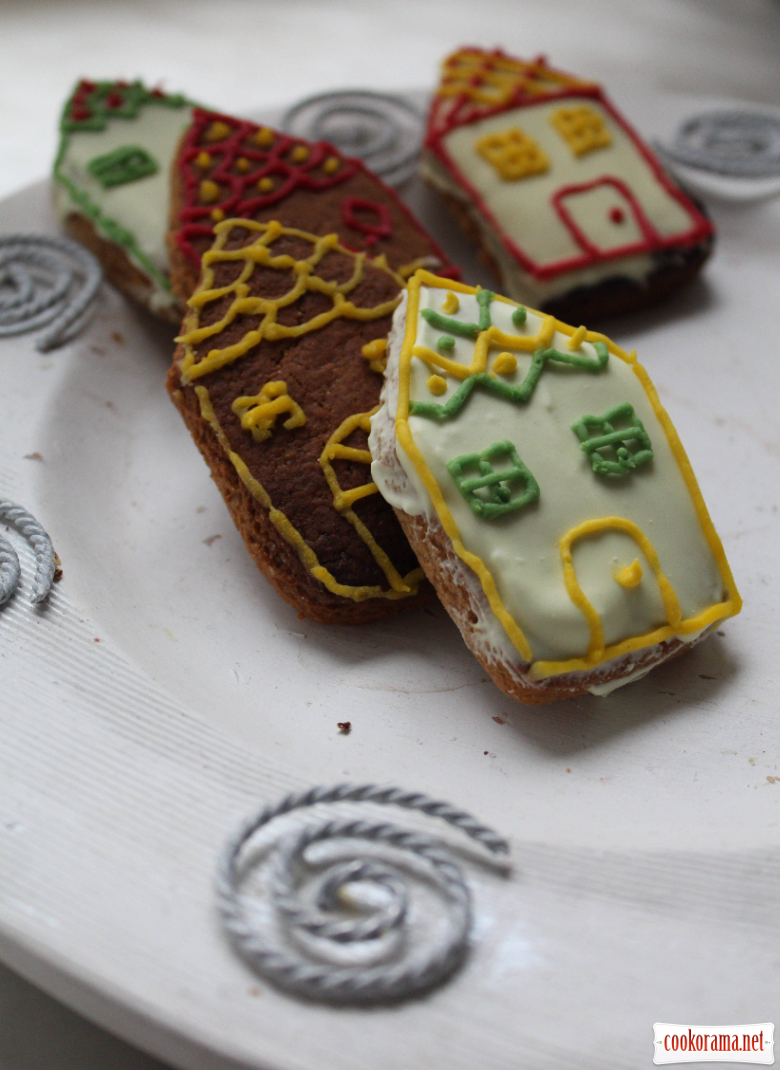 BON APPETITE!
603

06 December 2014, 21:15