Ginger-chocolate hearts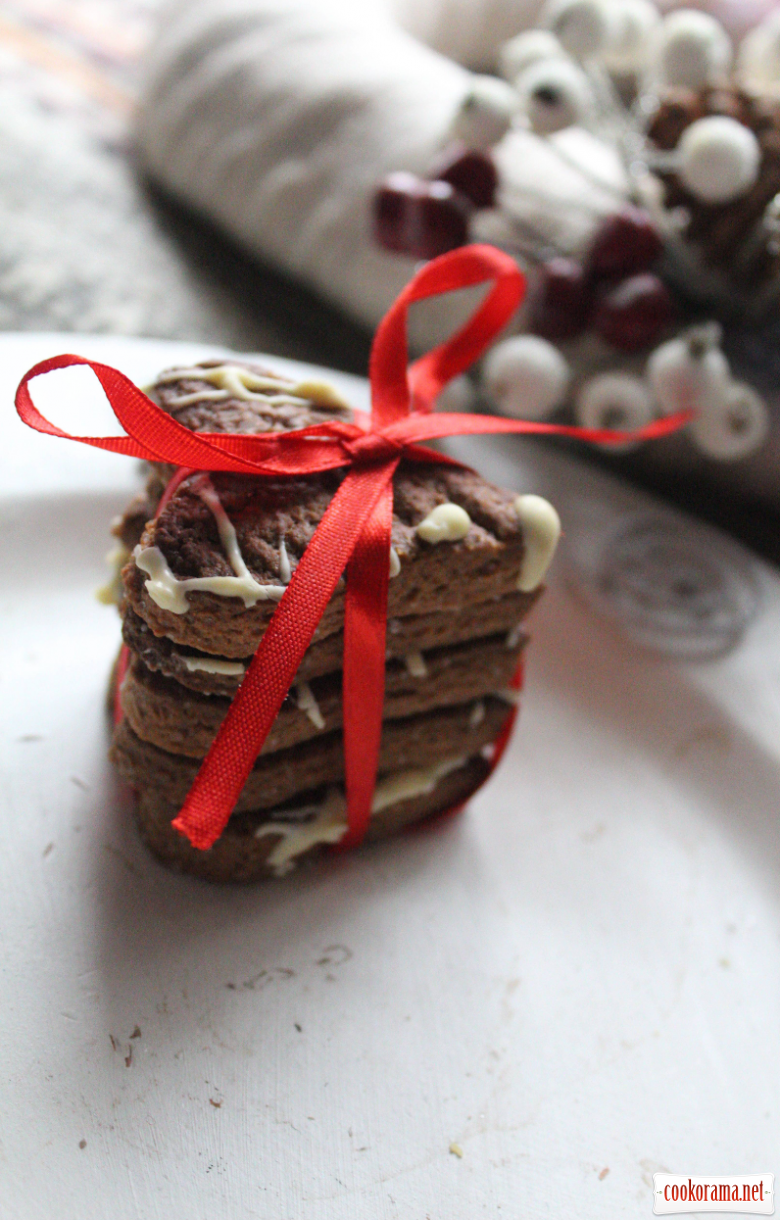 Ingridients
350 g.
2 tsp.
0,5 tsp.
100 g.
2 tsp.
1 шт.
4 spoon
175 g.
Hello, dear friends!

I propose to cook easy and delicious chocolate-ginger cookies! In fact, incredible combination of refreshing ginger with romantic chocolate.

You can certainly use other molds (asterisk, for example. Or just prepare cookies about 42 small hearts. Do not worry because of number — goodies dissepear immediately.

I suggest to decorate them using white chocolate and red tape. Simple and effective. And hearts will be relevant even for other holidays, such as Valentine's Day. Melt chocolate and withthrough syringe or pastry bag make patterns. I just put them together and move on top. Fast and very well.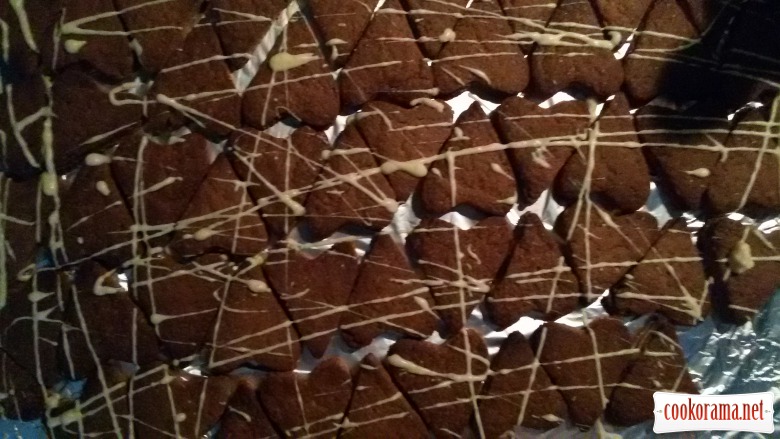 Preparation
1. Stir all dry ingredients in large bowl, add diced butter and grind into crumbs.
2. Add sugar.
3. Beat egg in other bowl and add liquid honey or syrup. I used syrup from jam. Mix with fork, to combine all well.
4. Add to dough and knead, to make dough soft.
5. Roll at bout 5 mm thick. Try, to make cookies of equal size.
6. Bake for about 12-15 min at 190 C. Cookies should become golden-brown.
7. Let dough rest a bit on baking sheet, then shift till complete cooling.
8. Decorate and eat.
BON APPETITE!
697

05 December 2014, 11:37