Cookies "Roses"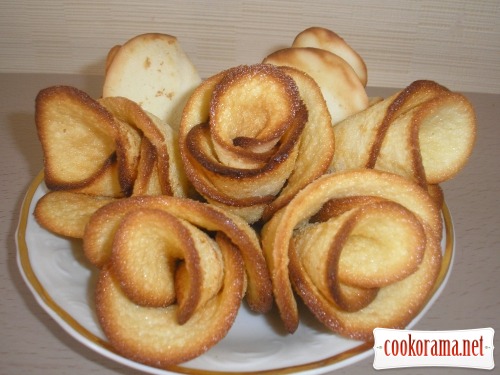 Ingridients
Preparation
Mix eggs with sugar, use mixer to stir well. Add flour and mix again.
Spread with table spoon on covered with cooking paper baking sheet.
Bake for about 5 min at 220 C till brown edges. The middle should be a bit raw. You should roll roses very fast, till dough didn`t cool. Roll first petal into a tube, and stick to it petals like from rose. Rose consists of 3-4 petals.