Eggplant succades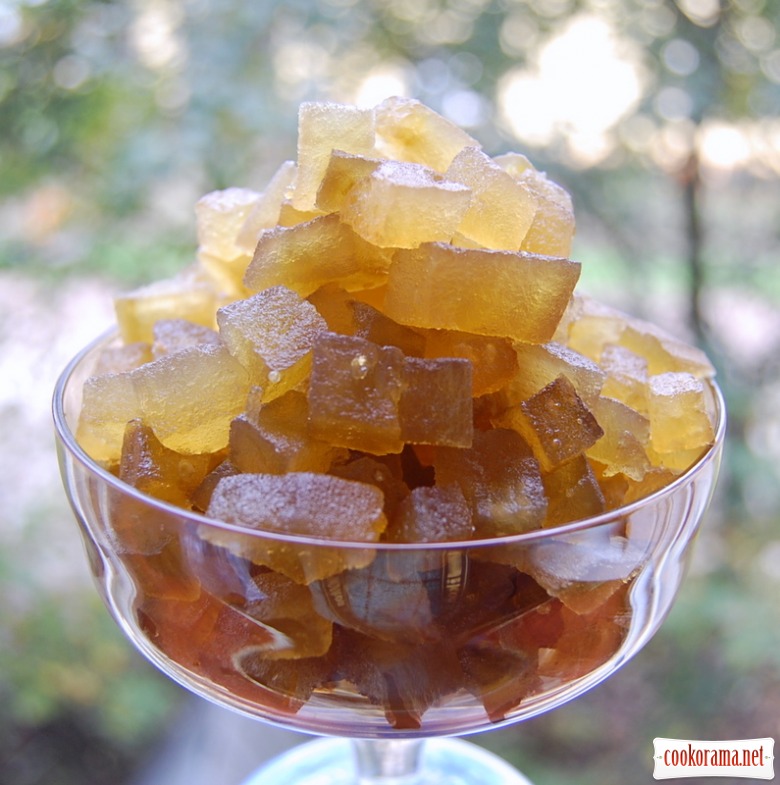 Ingridients
1 kg
1,5 kg
200 g.
5 шт.
2 шт.
10 g.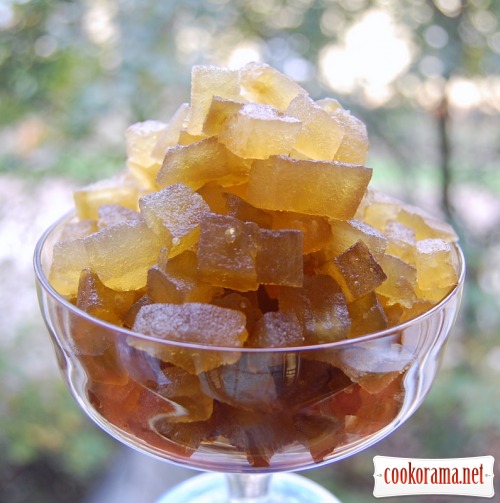 Oh how beautiful these succades are! Sunny-sparkling. Real candies.And fragrance! And the taste! I recommend.

Preparation
Peel eggplants.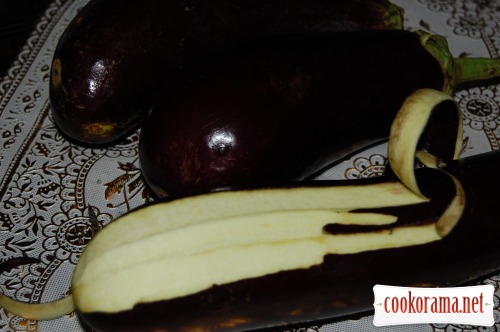 Cut into cubes and place into soda solution for 1 hour (1 tsp baking soda per 1 liter of water).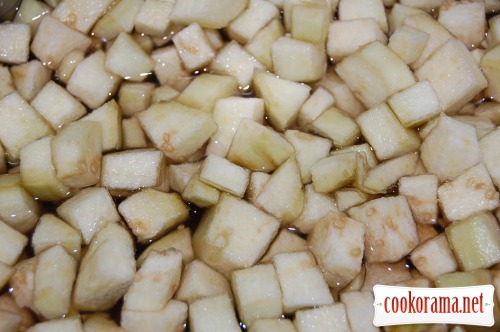 Rinse well and boil in water for 5-6 minutes. Next, put into boiling syrup (from water and sugar), add spices (in a gauze bag) and cook 40 minutes.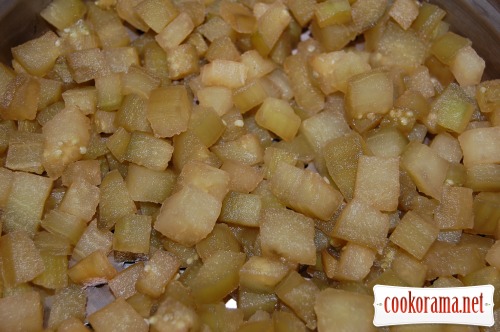 Pull out bag with spices. Drainthe syrup of (it will be good to impregnated sponge cakes — very fragrant).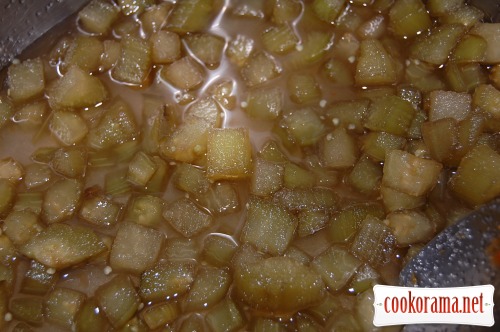 Dry succades on parchment paper for a day to dry completely.
Store in the refrigerator in a tightly closed jar.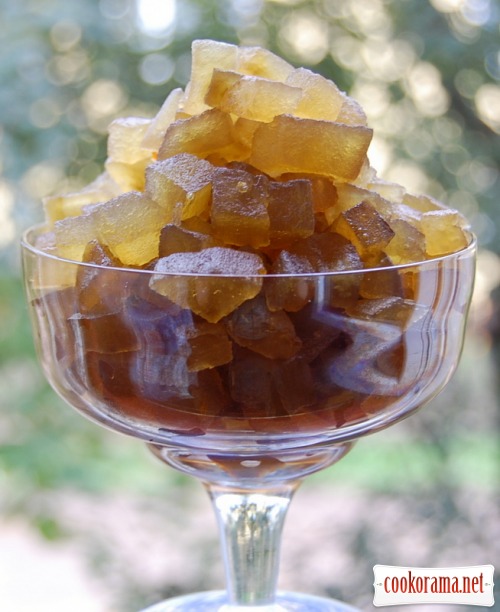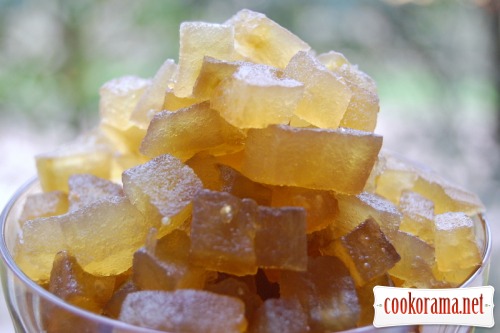 Use as a standalone dessert instead of candies for tea, or as an addition to the cheesecakes and yeast pastries.
Bon appetite!
869

29 June 2011, 09:11