Cake "Nut abundance"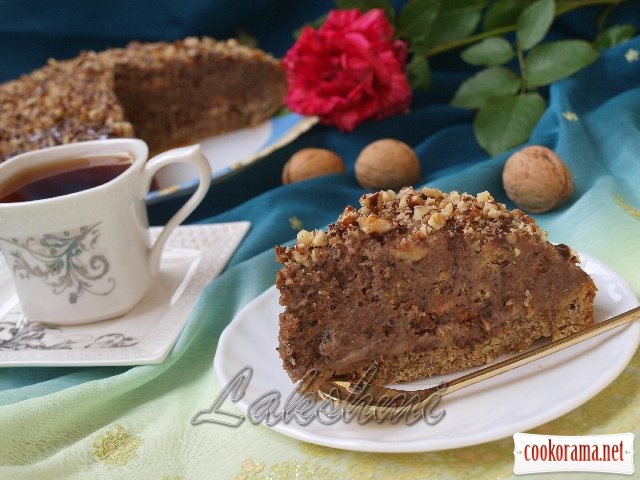 Ingridients
320 g.
1 glass
2 шт.
0.5 glass
0.5 tsp.
60 шт.
1.5 шт.
300 g.
4 spoon
2 spoon
Delicious cake with rich nutty flavor!!! Full of calories that eating even a small piece, you feel a sense of satiety. Nuts are part of dough and cream.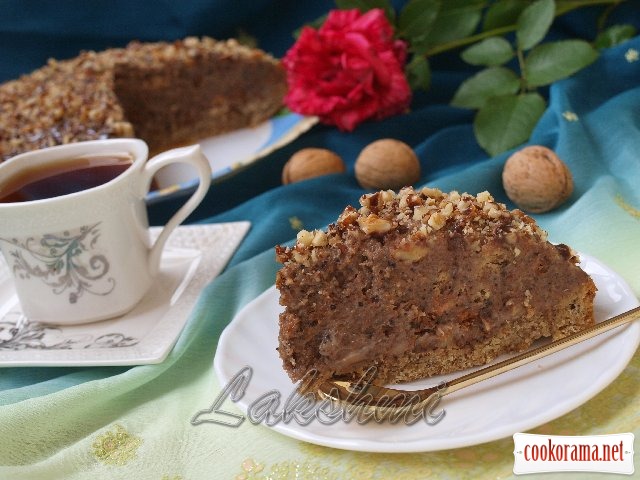 Preparation
Mix eggs with sugar well, add sour cream.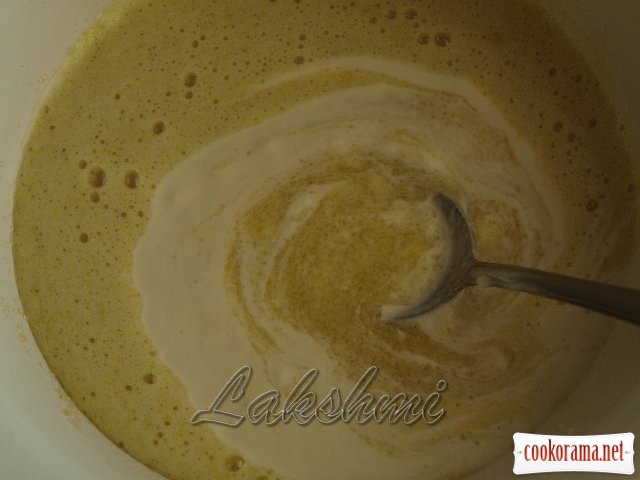 Peel nuts (half) and grind in combine into crumbs. Mix in dough in.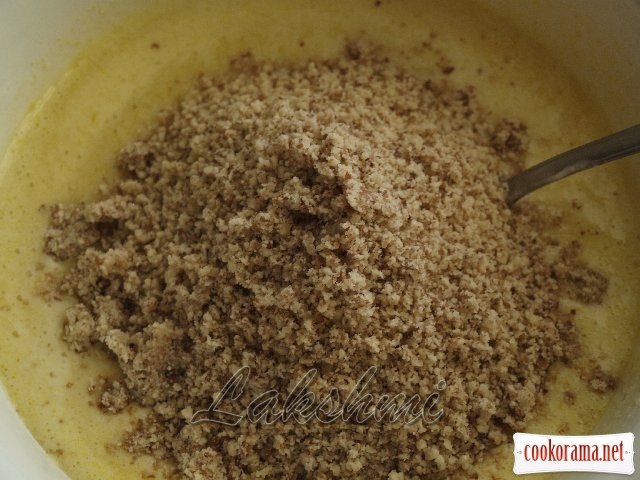 Add flour, soda and stir well.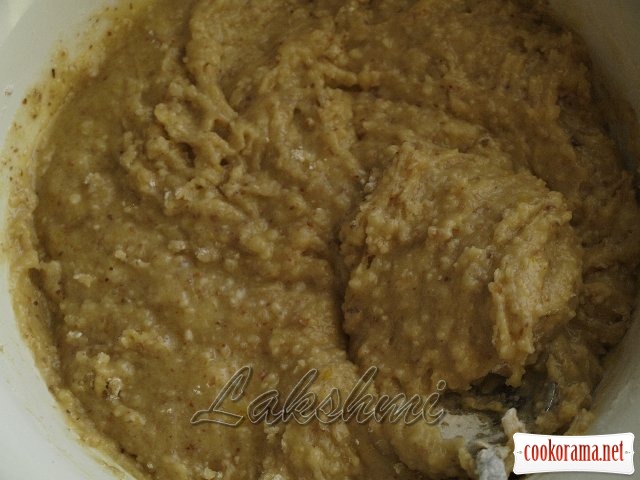 Spread dough in greased form and bake for about 35 min at 180 C.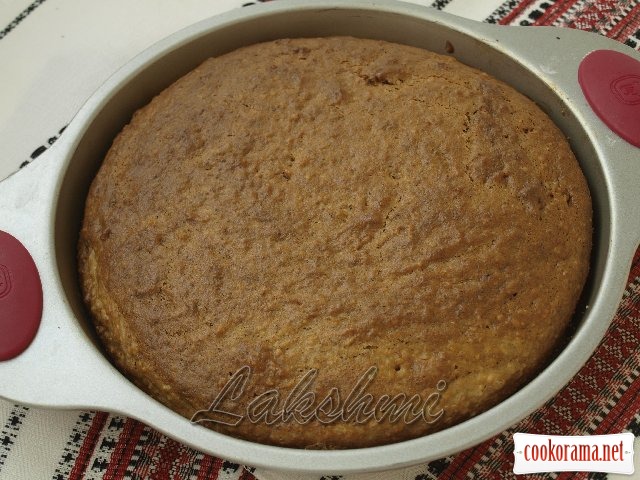 Cut flat cake in 2 unequal parts: leave thin one (1 сm) for basis, cut rest into small pieces. For cream mix softened butter with condensed milk, at the end add cocoa-powder (1 tbsp). Grind the second half of nuts. Smear basis of cake with cream and sprinkle with nuts.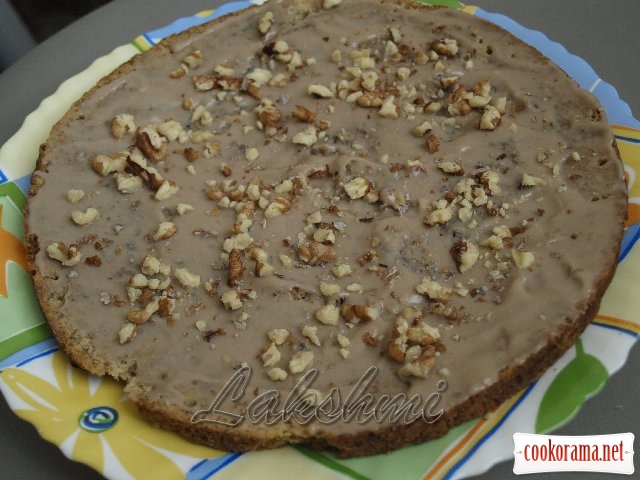 Mix rest of cream with crumbs and nuts, stir well and spread on smeared flat cake. Leave some nuts for topping.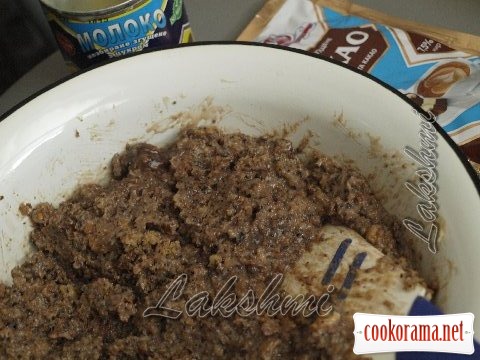 Spread mass over the surface. Prepare glaze: mix cocoa (3 tbsp) with sugar, add cream and put on gas, always stir, add butter at the end (1 tsp). Pour cake and sprinkle nuts. Put cake for a few hours in the fridge for soaking.
Bon Appetite!!!