Stollen from cottage cheese, orange, nuts and dried fruits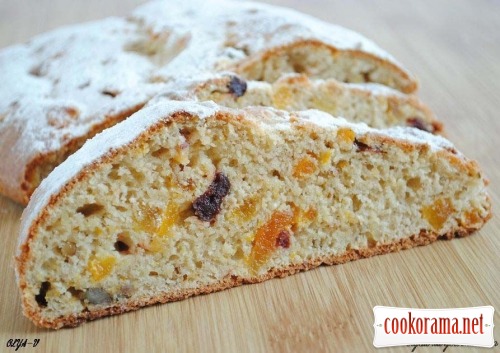 Ingridients
70 g.
70 g.
200 g.
1 шт.
1 g.
20 g.
50 g.
50 g.
50 g.
300 glass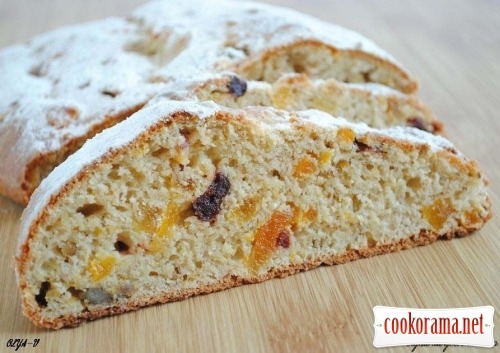 Preparation
Parboil dried fruits and dry them. Chop dried apricots, then mix with raisins and a pinch of flour.
Heat the oven at 180 degrees, cover the pan with a baking paper, grease with oil.
Mix flour with baking powder and sift. Mix melted butter with sugar. Stirring, add egg, salt, lemon peel, vanilla sugar, cottage cheese, nuts and dried fruits. Mix well and adding portions of flour knead a soft dough (do not knead for too long).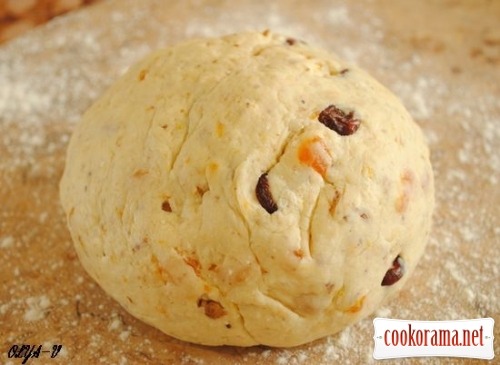 Form an oblong loaf from dough, with the edge of hand, separate one third, then wrap up a smaller part to the top, put stolen on the pan.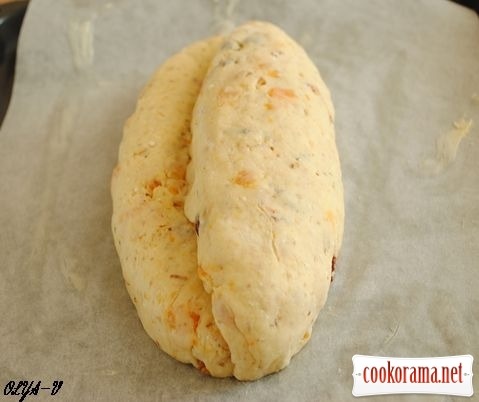 Bake for 45 min, till readiness. If the top will burn a lot, you can cover it with foil or baking paper.
Ready stolen put on the grill, grease with butter, cool it a little and sprinkle with sugar powder.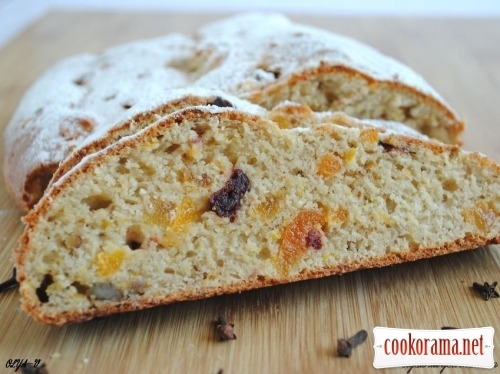 You can serve it immediately, it turns out very gentle and flavorful.
Enjoy your tea!
Top of recipe "Stollen from cottage cheese, orange, nuts and dried fruits"