Curd-grain buns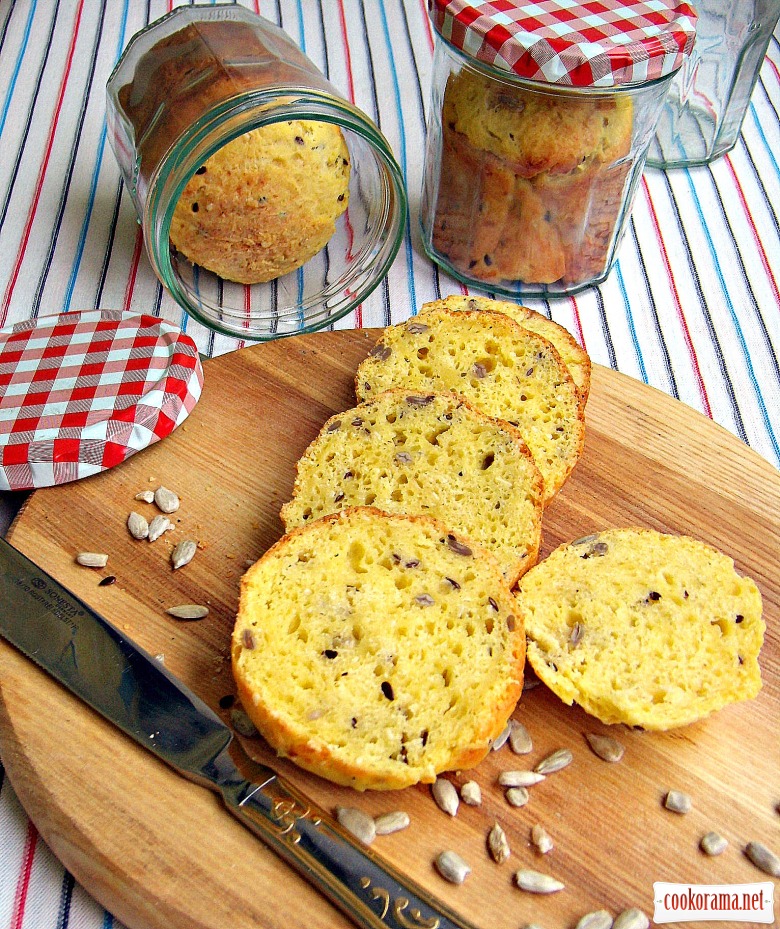 Ingridients
50 g.
50 g.
1 spoon
1 spoon
250 g.
1 spoon
1 шт.
50 g.
50 g.
50 g.
300 g.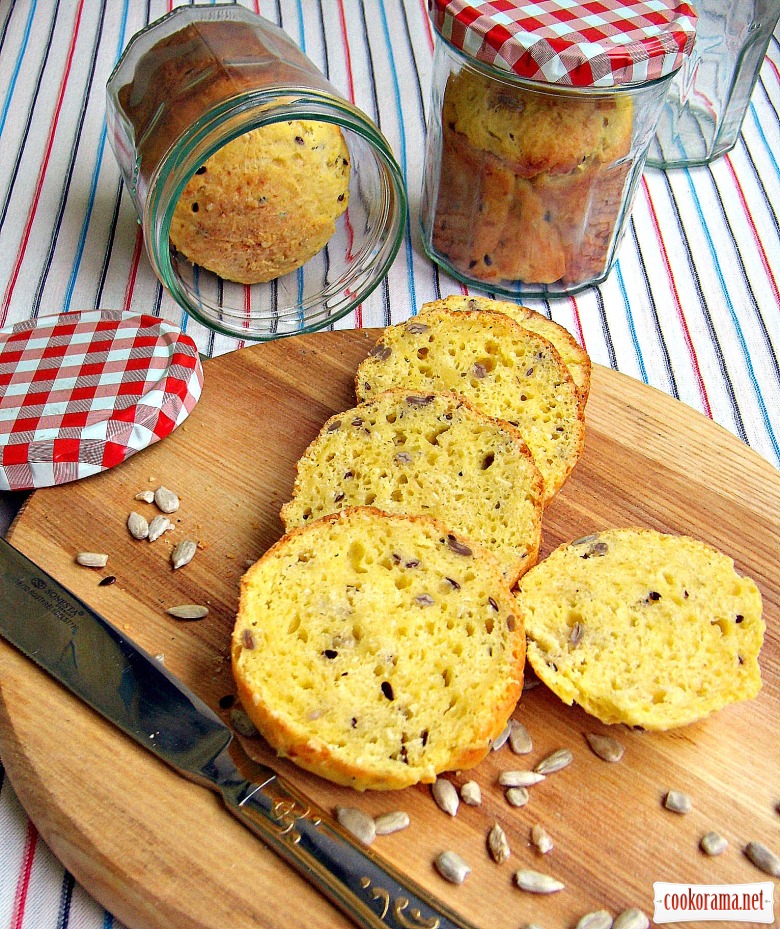 Recipe for 6 jars of 375 ml.

Preparation
Grease jars or molds with oil well.
Heat oven to 175℃.
Grind all grains coarsely.
Mix curs with lemon juice, sugar, egg, milk and oil.
Mix flour with baking powder and ground grains.
Mix curd mass with flour mass.
Fill jars not more than at 1/3, in other case it won`t be possible to close the jars.
Bake for 35 min. Buns increase in size a lot and brown from all sides.
Serve to table, or at once, not waiting cooling, close with caps.
You can keep closed baking minimum for 4 weeks in cold place.