Toasts "English breakfast"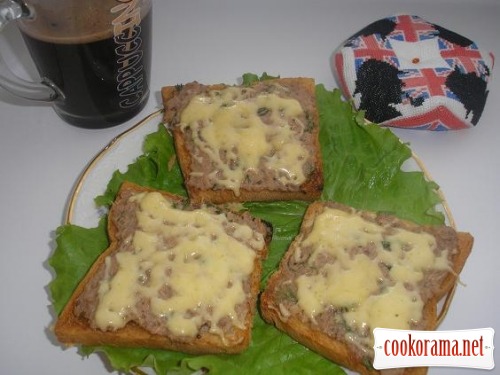 Ingridients
8 шт.
200 g.
1 spoon
100 g.

Author of the recipe is KonstantinV.

Preparation
Drain as much as possible liquid from can, add greens.
Add mayonnaise, stir well.
Grate cheese.
Dry toasts in toaster.
Smear fish mass on toasts.
Top with cheese.
Bake at 180℃ for 10 min.