Crayfish cooked in beer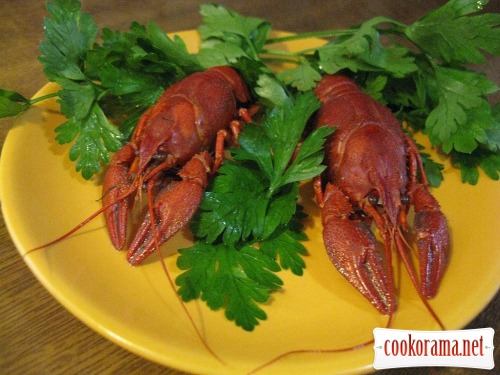 Ingridients
Preparation
Buy crayfish, they should be alive, with curled tails.
Take water and beer in proportion 2: 1 or 1 :1.
Pour water in saucepan add dill and parsley, a lot

Also add sault.
Top with crayfish.
Bring to boil. I know, that they should be cooked in boiling water before they were in the freezer for an hour, but I read, that if to start boil in cold water, that is tastier.
When boils, pour beer and add spices: bay leaf, cloves, pepper…
Boil again, cover lid and reduce heat to minimum.
Boil for 8 — 10 min.
Then let it stay covered for 10 — 20 — 30 min., not necessary, but preferably.
Serve on plates with greens and glass of cold beer

Bon Appetite