Chiburekki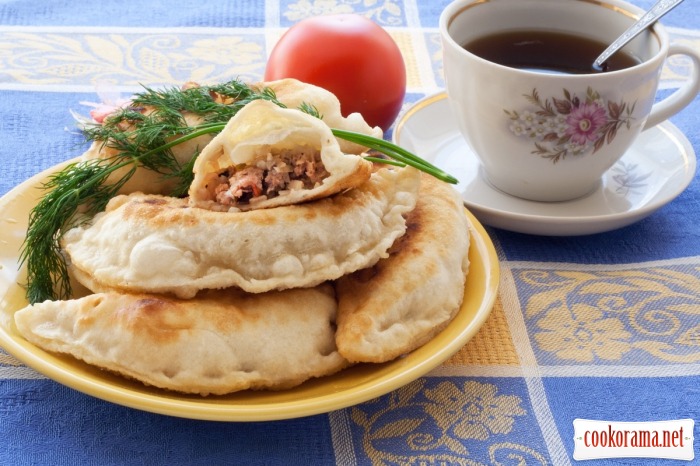 Ingridients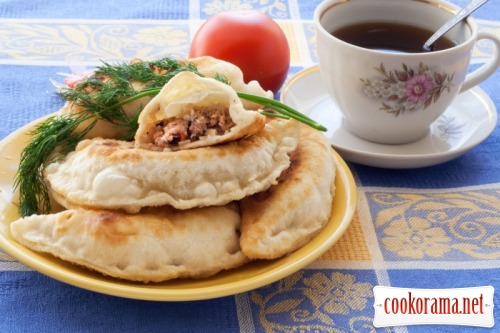 The flesh of lamb, onion, flour and spices — is all what you need for chiburekki. And of course, wheat flour.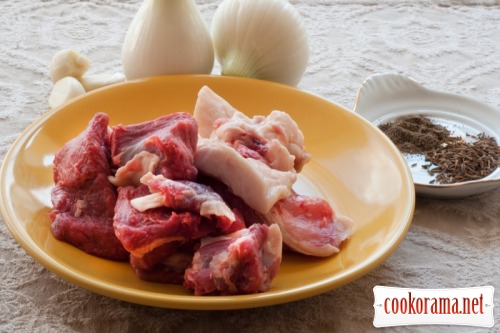 Preparation:
Chop the lamb, add sliced bulb onion. A couple of cloves of garlic, salt, black pepper and cumin — if you wish.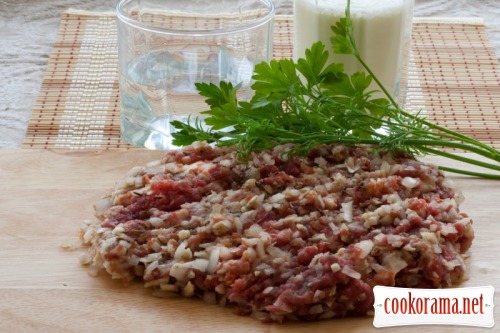 Sift the flour.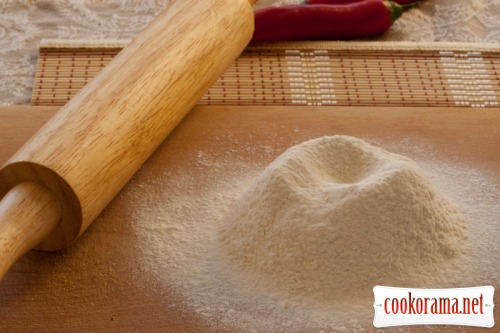 Knead dough from flour, water and salt. And leave it covered at least for 2 hours. And then roll cakes in diameter of about 15 cm. The main thing is that the thickness is not more 2 mm!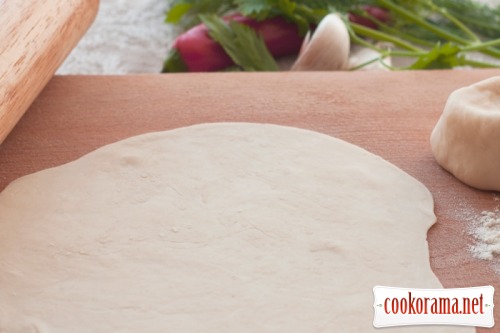 In the middle of each cake put a teaspoon of mince. Mince should be liquid, adding a little water or yogurt.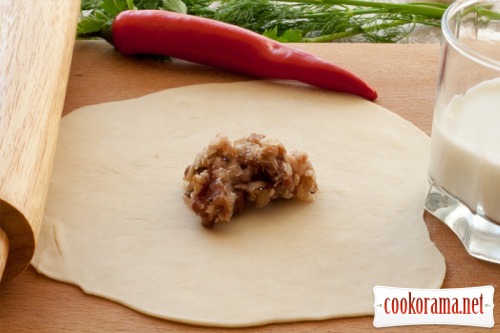 Carefully fasten chiburekki edge, giving it a crescent shape. Cut any excess dough from the edges.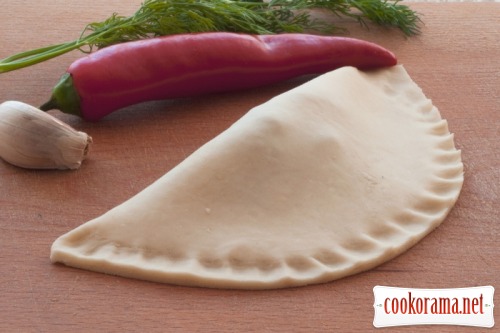 Fry chiburekki on both sides in hot oil on deep frying pan. The temperature of the oil is near 160-180 degrees.
And serve chiburekki with hot tea or coffee!
Or you can drink a glass of vodka with them. Bon Appetite!