Cherry liqueur in 12 hours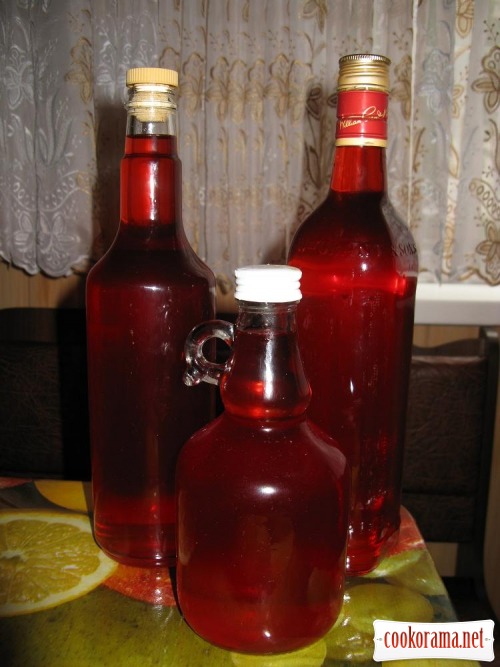 Ingridients
100 g.
200 g.
1,5 l
1 tsp.
1,8-2 kg
1 l
Preparation
Pour cherries and leaves with water.
Boil for 10 min, add lemon acid.
Let it stay for 10 hours, strain through cheesecloth and squeeze well.
After that add sugar and boil for 10 min.
After cooling – add vodka and mix well.
Strain and pour in glass bottles.
Before this mix well again, because liqueur turns out thick.
As you can see it turns out 3 l and glass for immediate degustation

I prepare it for many years, I liked the recipe because you need only 100 g of berries.
Very tasty and easy in preparation liqueur.
You can use at once, but I will say from experience, that when it is «senior» it becomes more gentle, probably for alcohol weathering.
Bon Appetite