Samali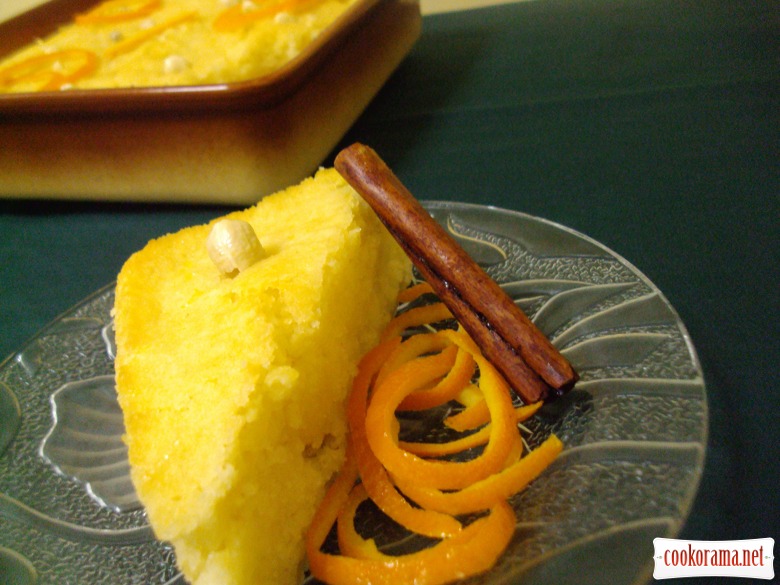 Ingridients
Ingridients
400 g.
200 g.
20 g.
2 шт.
0,5 l
40 g.
Syrop
200 g.
150 g.
150 g.
1 шт.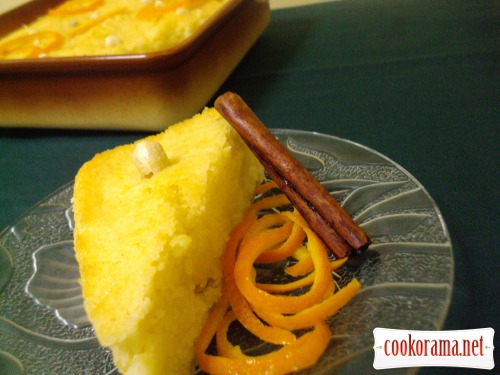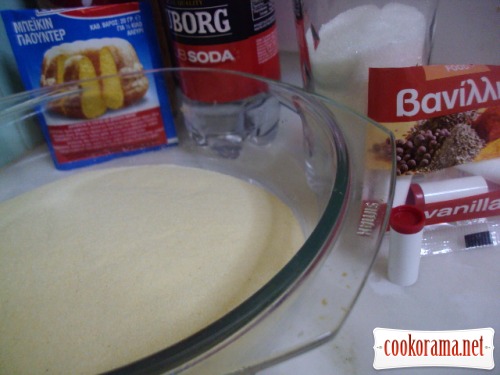 * Glass 250 ml
* Form 22*22 сm.


Preparation
1. In a deep bowl mix dry ingredients.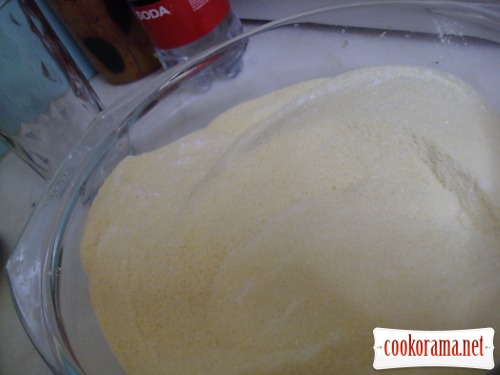 Gradually add mineral water, mix well.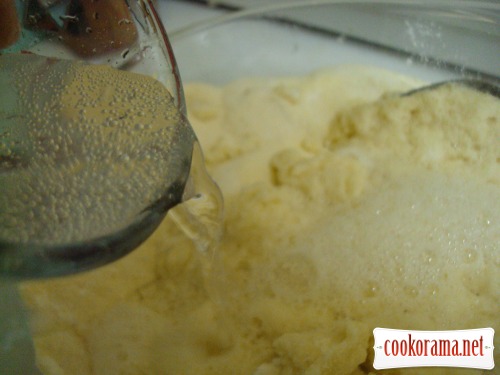 2. Grease the form with oil. Put dough in the form and spread with a spoon.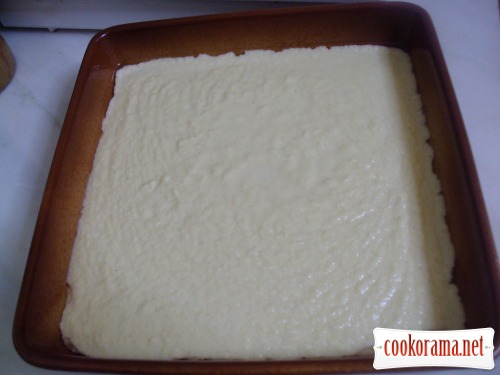 3. Bake at the oven at 180℃ for 40 min.
Check the readiness with wooden skewers.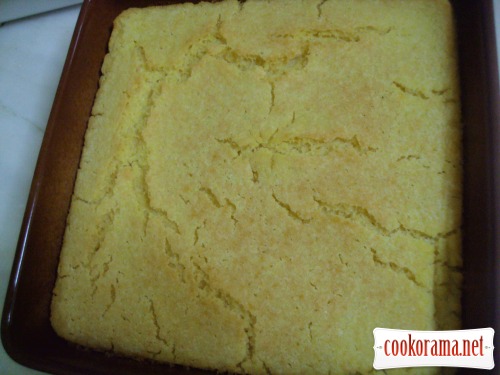 4. Ready samali cit in the forms of rombus.
In the center of each put an almond or cashew.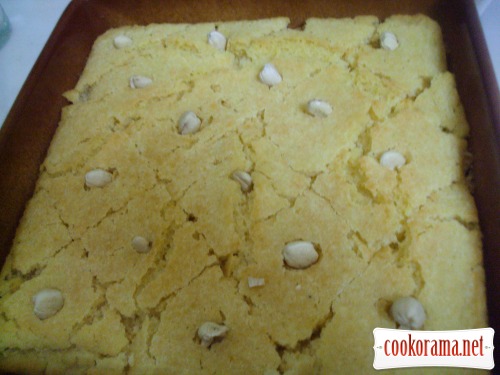 5. Syrup: Boil the syrup on a middle heat from the ingredients below for 5-7 min.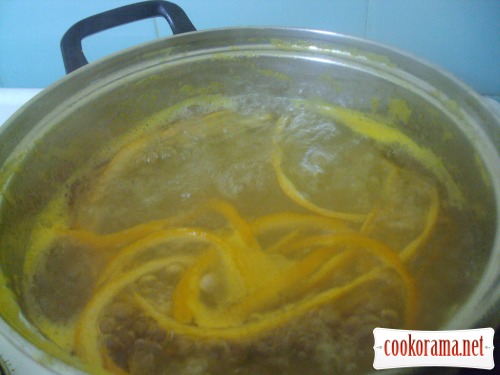 6. Pour the hot syrup on samali, at first in the corners, then in the middle. Add the lemon peel.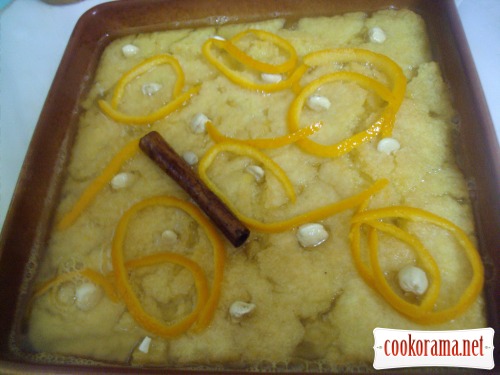 7. Cool it.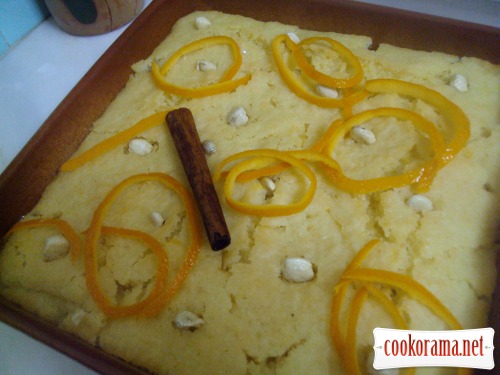 8. When it will cool and soak with syrup, serve it.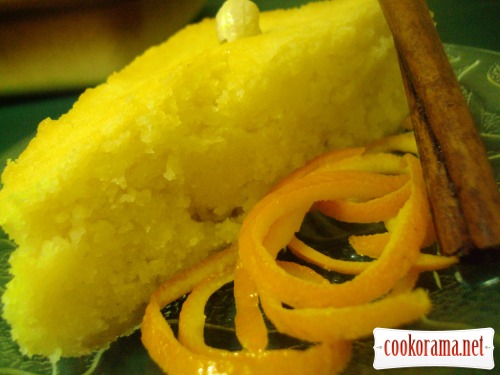 9. Bon Appetite!!!