"Zeytinyala" green beans with tomatoes and onions in Turkish style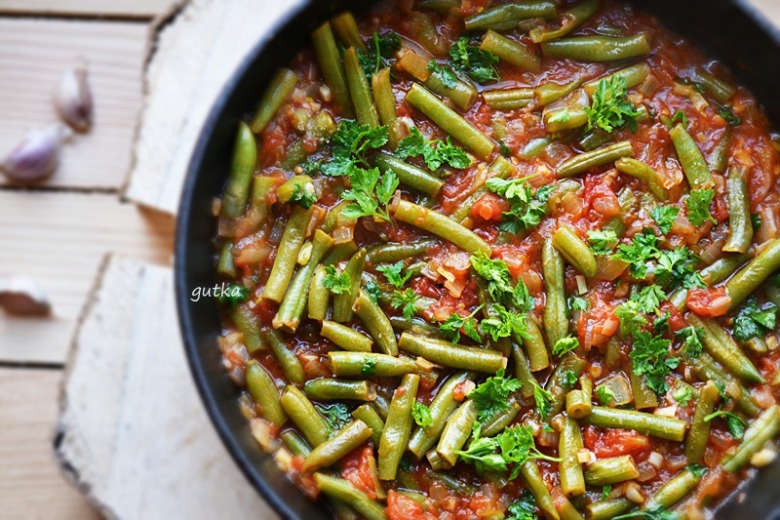 Ingridients
250-300 g.
2-3 шт.
1 шт.
2-3 spoon
Zeytinyala (green beans stewed with vegetables) — a traditional Turkish cuisine dish. It is delicious and very appropriate during Lent. Since I am a great admirer of green beans, this dish is often on my desk when out of season- use frozen beans. In addition, it is not difficult dish to prepare.

Preparation
— peel onion, chop finely. Heat oil in pan, fry onion till transparent color: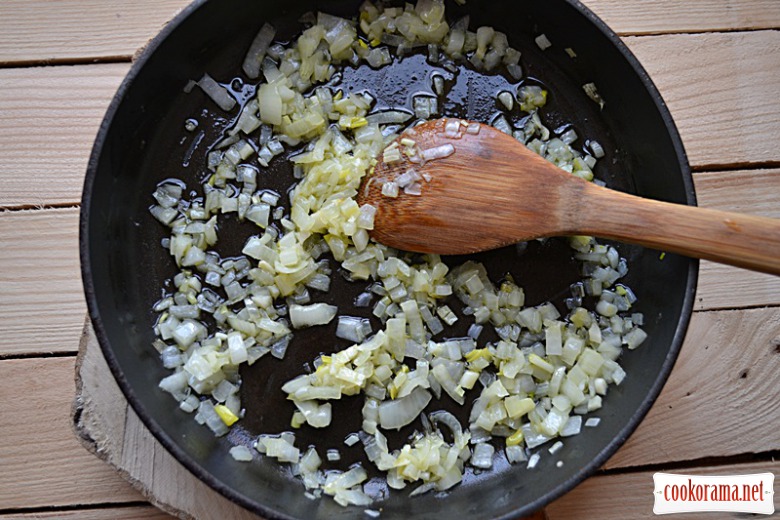 — if tomatoes are fresh, wash them, cut in parts and add to onion for stewing. I use canned tomatoes in their own juice without peel, so I just added them to onion: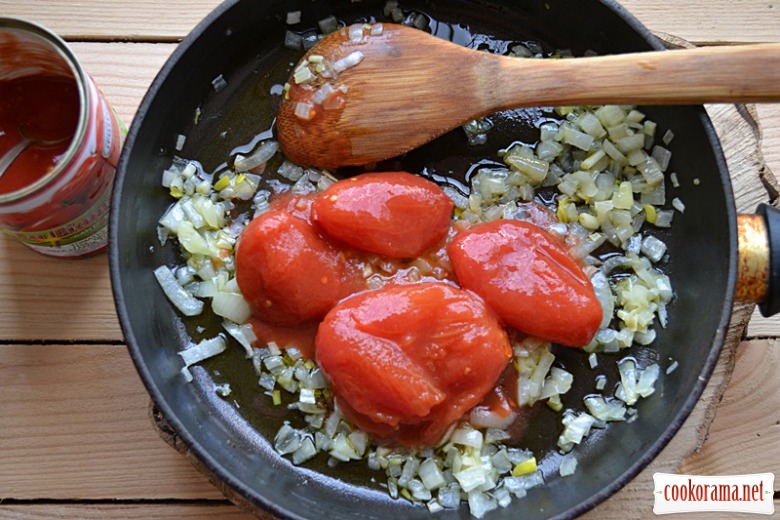 — Further, if the beans fresh, you should wash it, remove tips of pods, and cut long pods in half. Put beans in saucepan, cover with water so that it only cover it. Cook, covered until tender, for about 10 minutes, then add beans to vegetables.
If beans are frozen as mine today, without defrosting send it to the onions with tomatoes. Simmer for 8-10 minutes. Peel garlic, press it (I finely cut) add to vegetables, add salt and pepper to taste (I add another spoonful of sugar), add chopped parsley (herbs can be added to taste), bring to a boil, then remove from heat.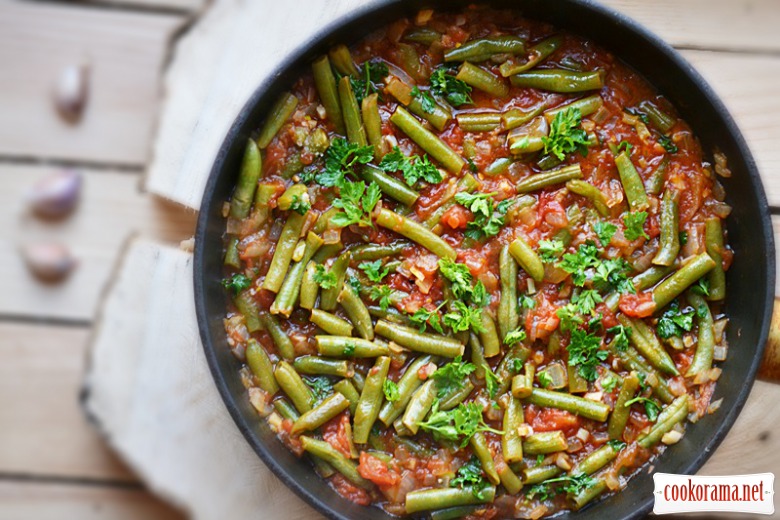 Serve dish hot, tasty with pita. I hope you like it.
Bon Appetie!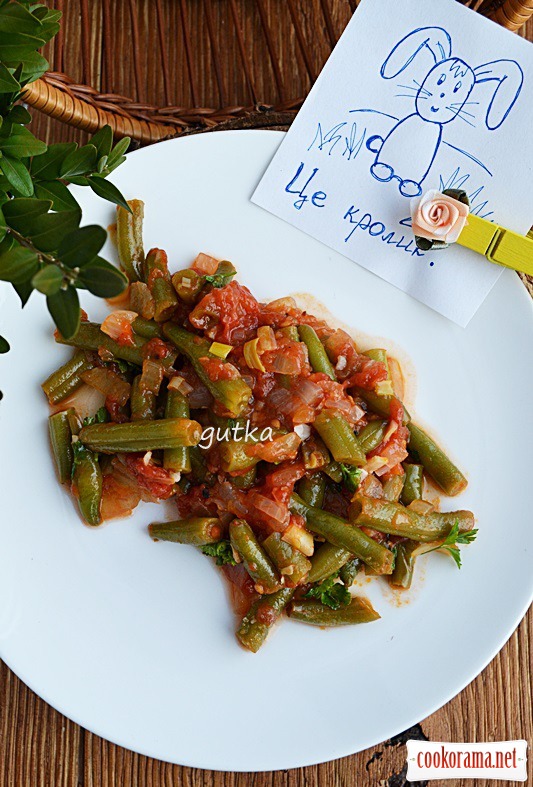 Top of recipe ""Zeytinyala" green beans with tomatoes and onions in Turkish style"
2469

04 April 2015, 18:08