Eskalivada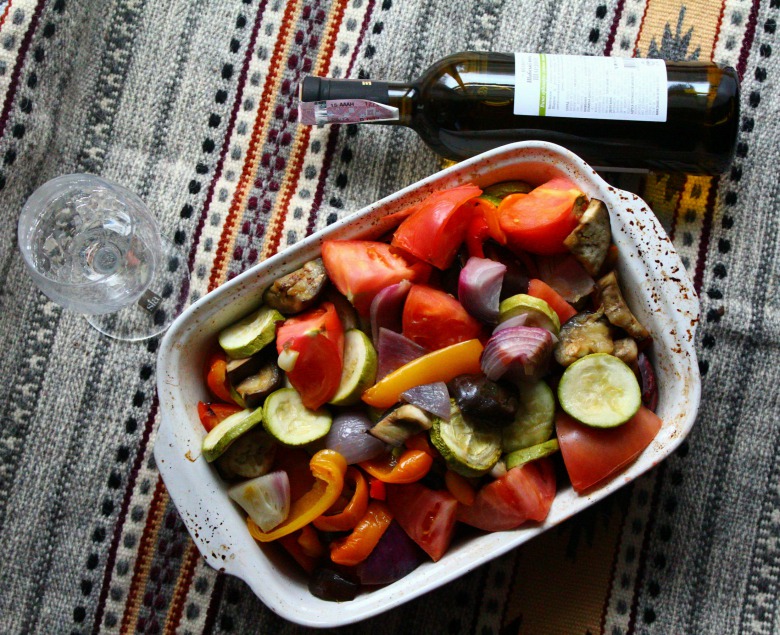 Ingridients
1 шт.

bell pepper (preferably of different colors)

3 шт.
2 шт.

zucchini (depending on size)

2-4 шт.
1 шт.
2 шт.
3-4 шт.
60 ml

wine vinegar (a few drops)

rosemary (if dried, then add about 1 tbsp)

1 tsp.
Hello, dear friends!

I want to offer you original series of dishes that I cook for the holiday table and advise you to taste them.

A bit of history
Eskalivada — a favorite dish of Catalans, which literally translates as «grill», although it is often cooked in a pan. The very philosophy of dish- is that vegetables should be cut large enough so that each of the guests choose for himself ingredient that tastes best. This dish tastes for meat, fish, it can be mixed with pasta or served with wholemeal bread as the main dish. If something remains, it can be cut and added to the egg or cook from these vegetables pizza. By the way, the dish should be enjoyed by vegetarians.

It is easy, fast, tasty and elegantly.


Preparation
1. Cut eggplant in pieces, pepper – in strips (remove seeds).
2. Put in heated pan.
3. Put in pan garlic cloves. Do not grind them.
4. Cut zucchini also in large pieces.
5. Cut onion in 4 parts.
6. Add vegetables to previous ones.
7. Add sliced tomatoes.
8. Sprinkle with sugar, add salt and pepper.
9. Sprinkle with oil and vinegar.
10. Fry not long. Few minutes, to fry each vegetable enough, but to be quiet hard and not fall apart.
11. Put in heated to 200 C oven for about 40 min. Watch, that vegetables keep their form. You can stir during cooking, but mot more than 1-2 times, so that vegetables don`t produce much juice.
12. Once vegetables become soft, remove from oven and sprinkle with greens and rosemary.
By the way, whole garlic cloves can be smeared on bread– very tasty!
BON APPETITE!
1019

23 November 2014, 14:55