Cauliflower stuffed with broccoli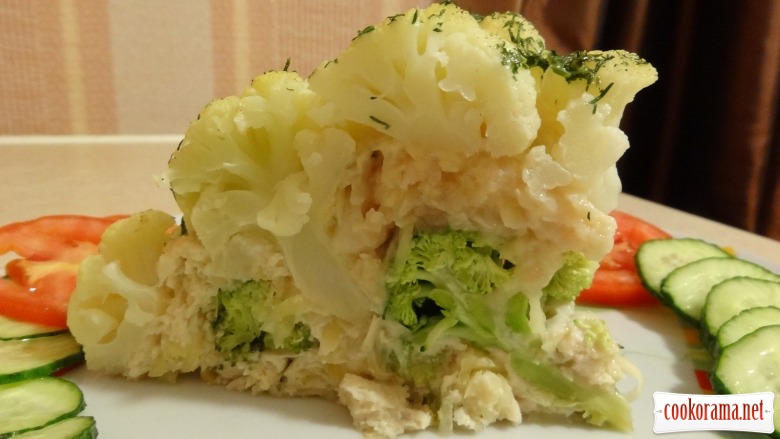 Ingridients
500 g.
800 g.
300 g.
3 шт.
2 шт.
100 g.
1 bunch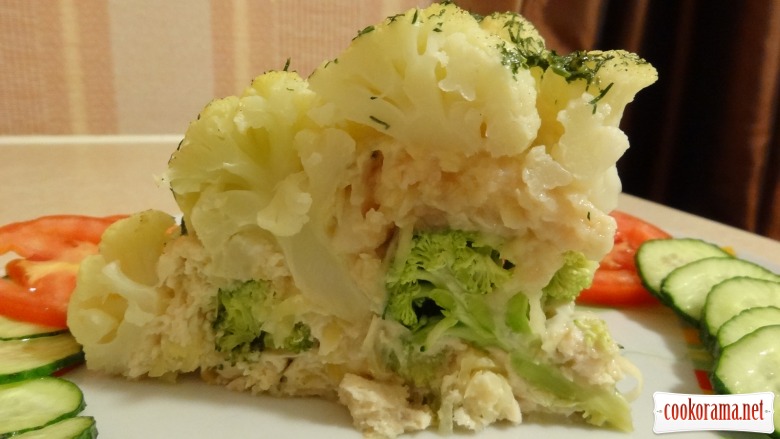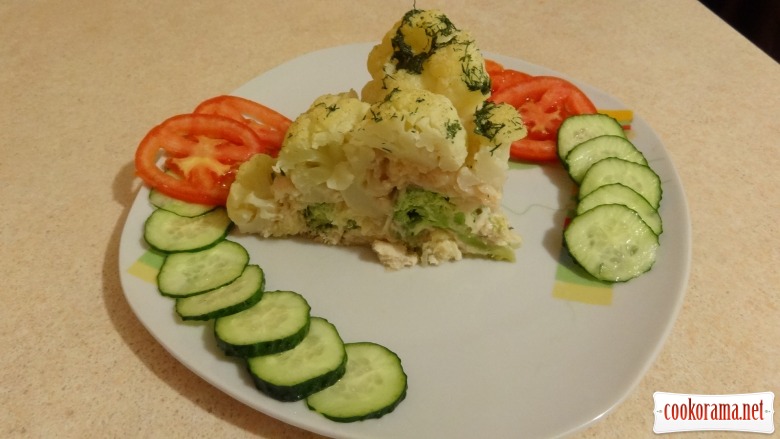 I bought broccoli, long thought what to prepare and stumbled on a very tasty, healthy and easy enough recipe.

Preparation
Mince chicken fillet and onion (I used blender).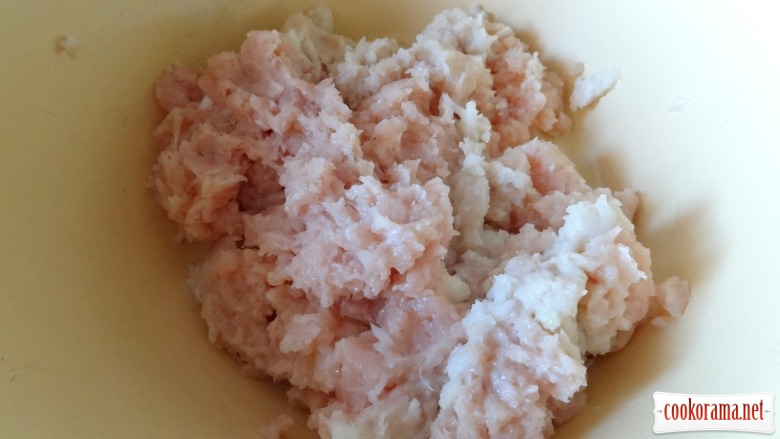 Peel potato and grate it.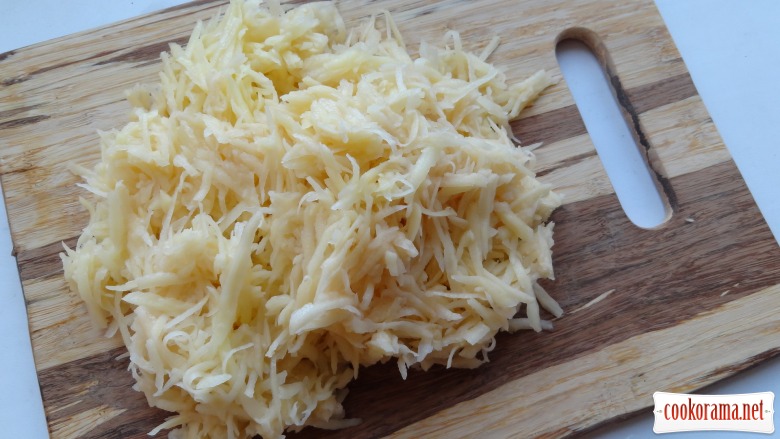 Add egg and spices, stir all well.
Divide cauliflower and broccoli into florets.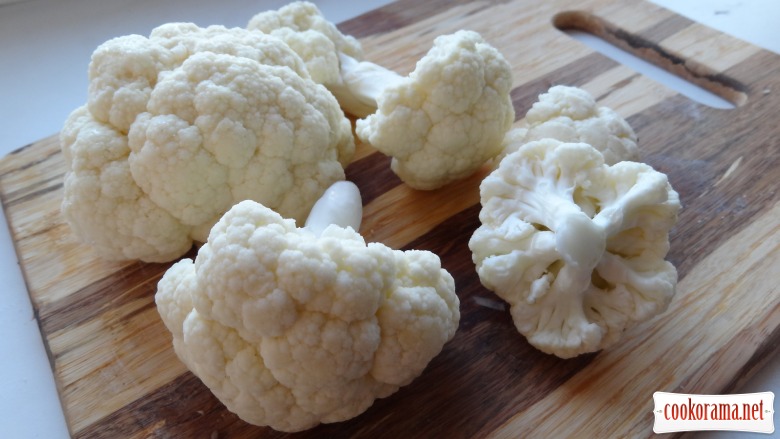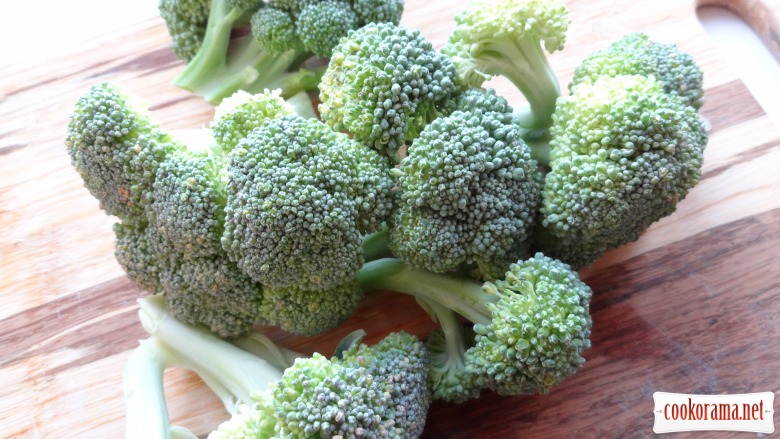 Boil cauliflower in salted water for 5 min.
Grease baking sheet with margarine, make ball from mince and top with broccoli.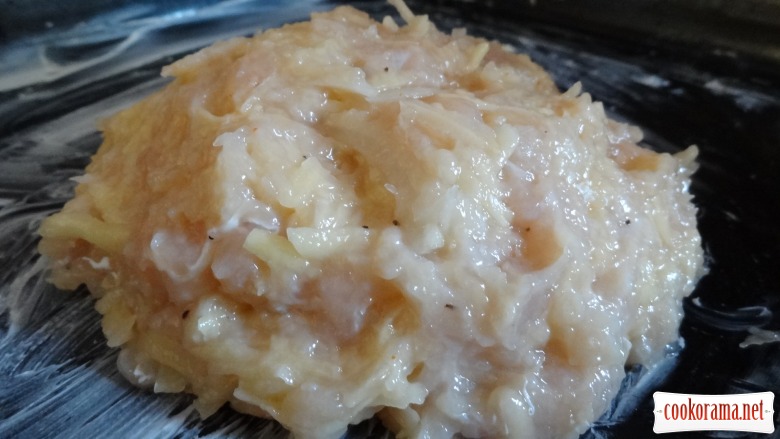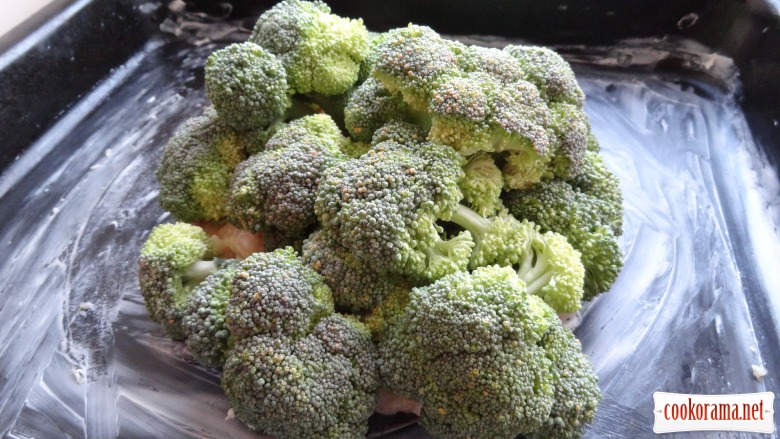 Next again mince and cauliflower.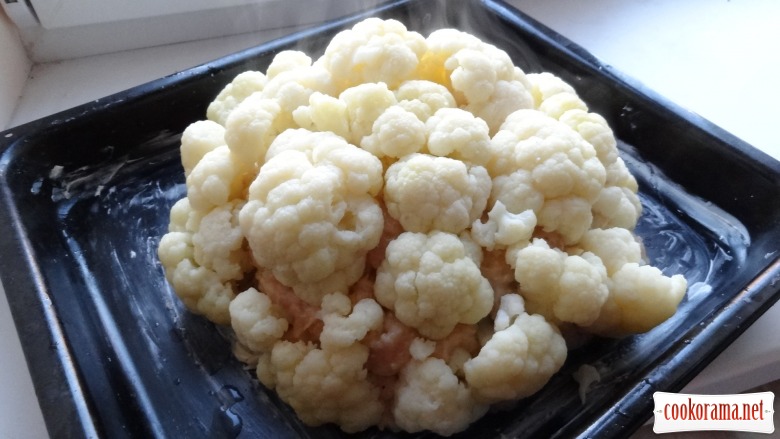 Mix sour cream with dill and smear top of cauliflower with it. Put in the oven for 40-60 min at 220 C.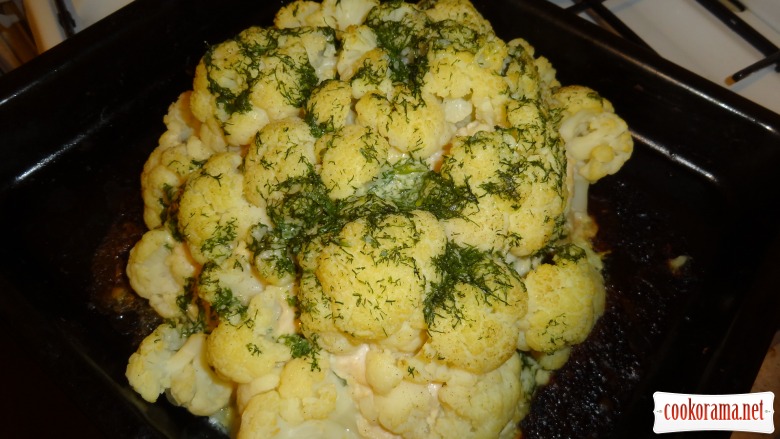 Bon Appetite!