Salad with pumpkin, brynza and seeds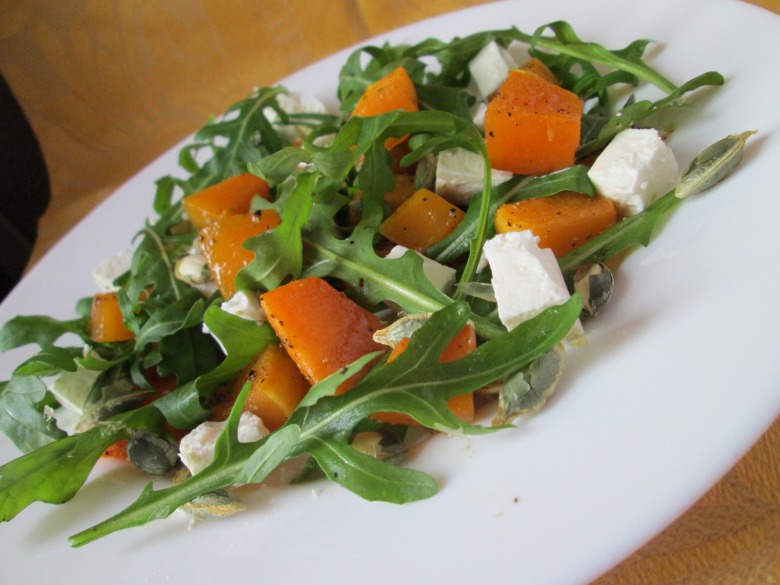 Ingridients
300 g.
1 bunch
70 g.
200 g.
4 spoon
1 spoon
Salad, which is prepared quickly and makes it possible to enjoy the generous gifts of autumn fully. Delicate spicy roasted pumpkin taste, harmoniously combined with salty cheese, shaded by garlic spicy flavor and completed with crunchy chord of dried pumpkin seeds.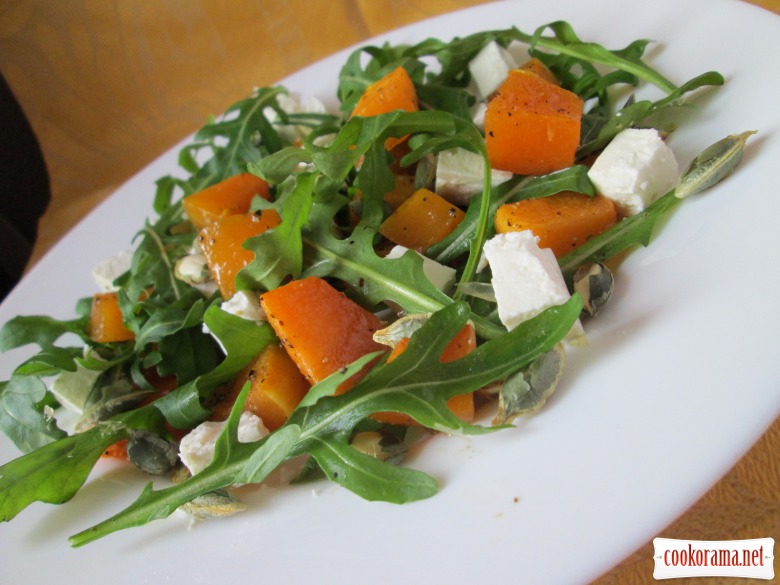 Preparation
Dice pumpkin, marinate for 15 min, adding salt, pepper and province herbs. Bake in oven till softness.
Brown pumpkin seeds in pan without fat.
Wash arugula, let water drain and tear. Dice brynza. Spread all prepared ingredients on plate, salt and pepper a bit.
For sauce – mix olive oil with lemon juice and crashed garlic cloves.
Pour salad with sauce and sprinkle with pumpkin seeds.
589

03 November 2014, 14:45