Salad «Coleslaw»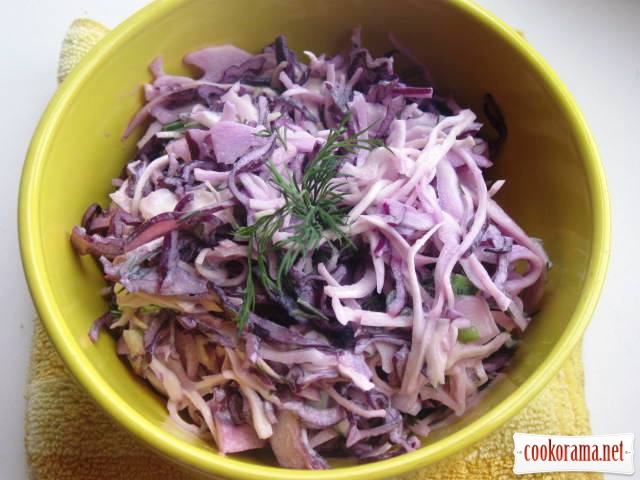 Ingridients
300 g.
300 g.
1 bunch
150 ml
1 spoon
1 tsp.
2 spoon
This salad is very popular in Europe and America. Its main ingredient — cabbage and raisins and distinctive feature is a delicate dressing, spicy, slightly creamy taste. This salad has 2 types of cabbage: white and red. The properties of white cabbage are known and often used in cooking, but unjustly ignore the red one. Red cabbage keeps at times more minerals, iron and calcium, as well as times bigger amount of vitamin C.
On the Internet you can find many variations of this salad: with carrots, red onions, raisins and nuts, with celery, peas, etc. I chose this option and was lucky, as it is very very tasty.

Preparation
Wash red cabbage and chop finely. Also wash and chop white cabbage. Wash dill and onion, dry and chop finely. Put greens and vegetables in the appropriate size salad bowl.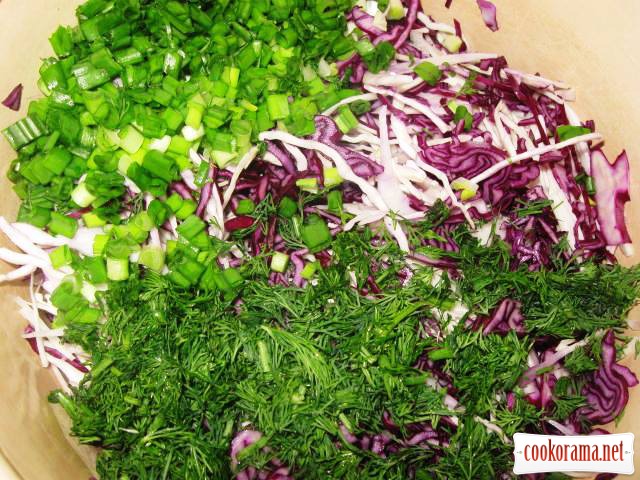 For the filling, mix in a small bowl, sour cream, mustard, white wine or cider vinegar, sugar, salt and freshly ground black pepper.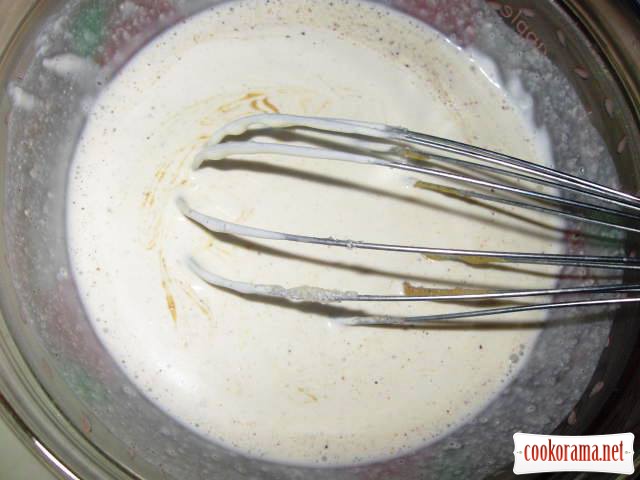 Season salad with sauce, mix well, cover with cling film and put in the fridge for twenty or thirty minutes.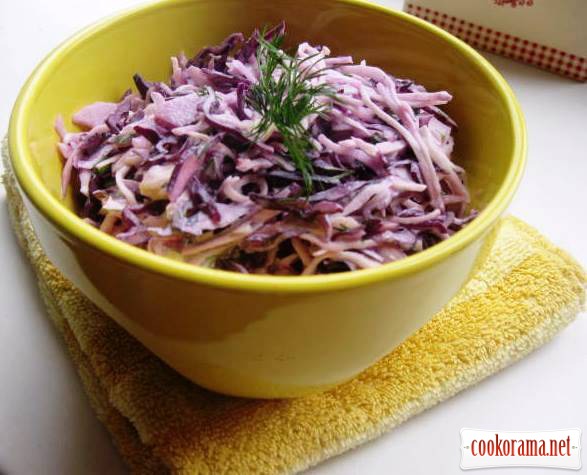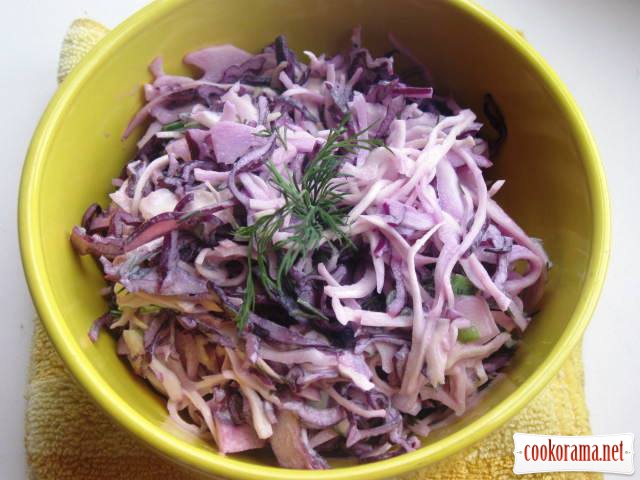 827

22 March 2015, 14:07