Salad from herring and beans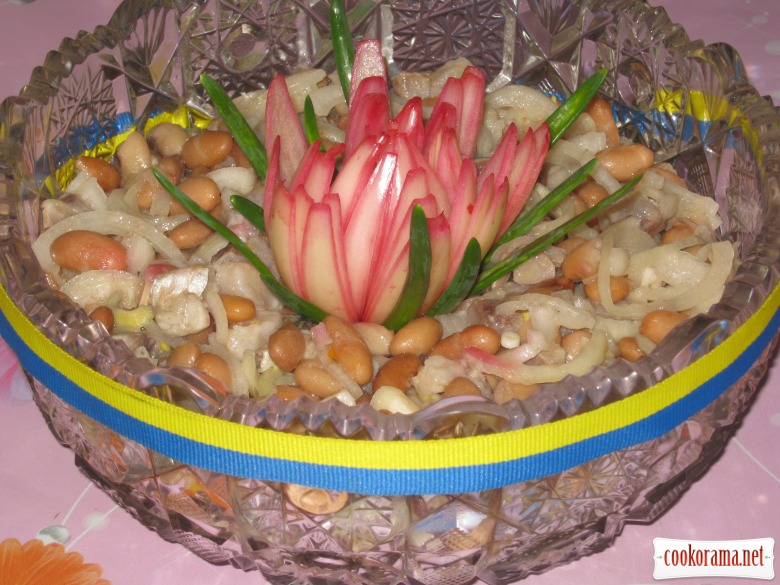 Ingridients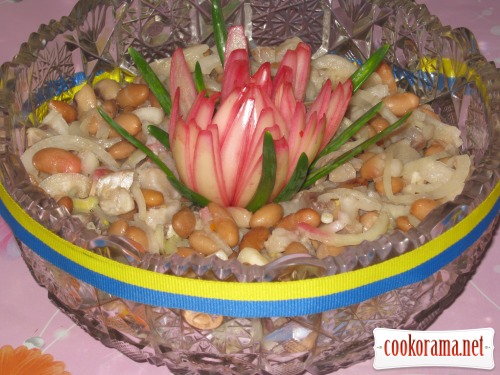 No wonder my grandmother 10 years ago gave me a book Karsekina V.V., Skripka L.M «Ukrainian cuisine». That's found a reason to read. It turns out, a lot of dishes that we often see on the table belong to the native Ukrainian cuisine, as personally I had no idea. I offer recipe of salad from chapter«Salad of fish and eggs», which is quite common in our Luhansk. This is a great dish for the everyday table, preparation of which does not require much time and effort.

Preparation
Clean herring, remove bones, cut filett finely.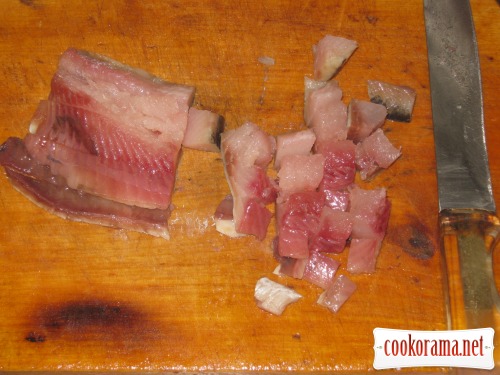 Cut onion in half rings.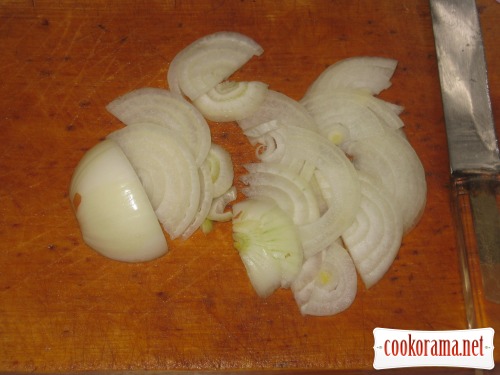 Stir boiled beans, chopped onion and herring, dress with oil.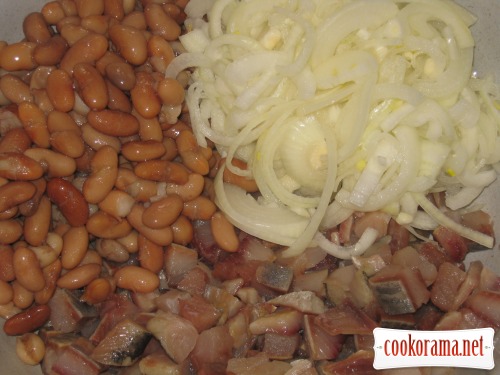 Decorate to taste.