Lean braids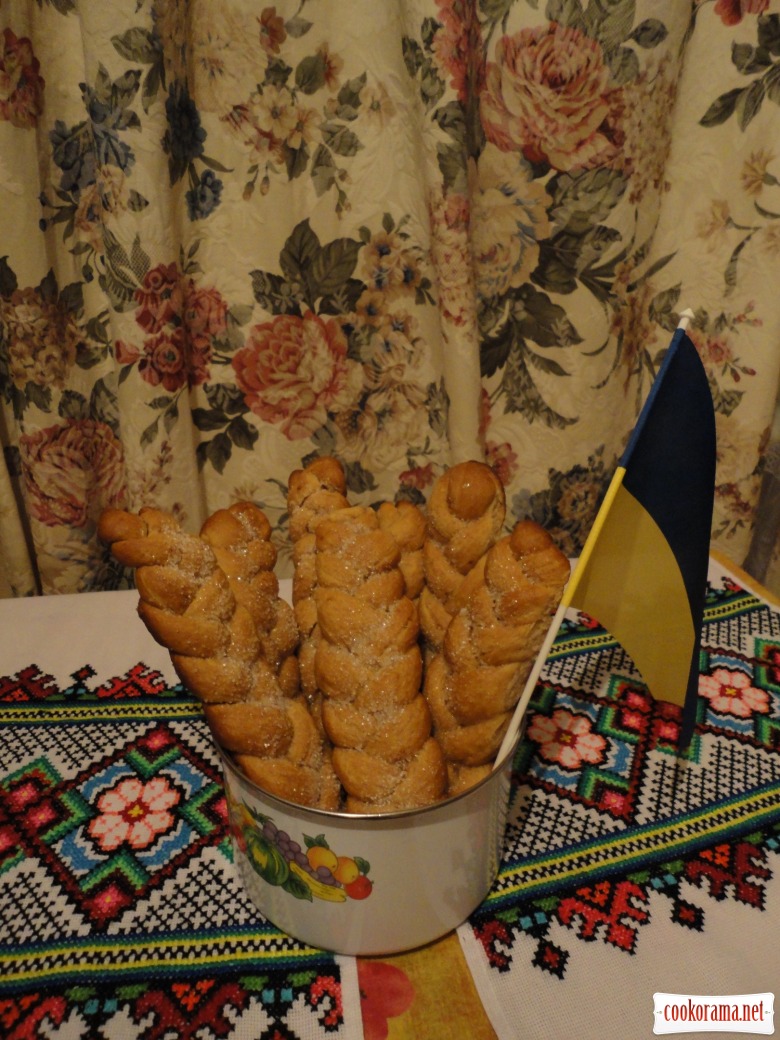 Ingridients
3 glass
0,5 glass
0,7 glass
7 g.
1 tsp.
0,5 tsp.
3 шт.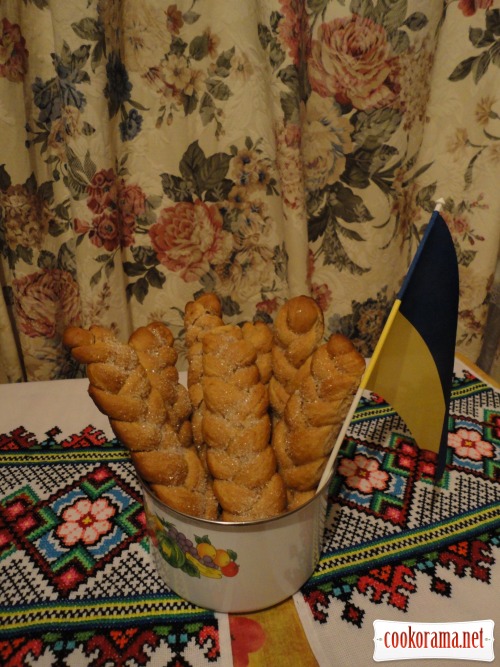 Tasty lean baking

Preparation
Dilute yeast in 1/3 gl of warm water (38-40 ℃). Leave for 10 min. Mixture should foam.
Sift in large bowl flour with baking powder, starch and salt. Add yeast mixture, sugar with cinnamon and grated apples (peeled), oil.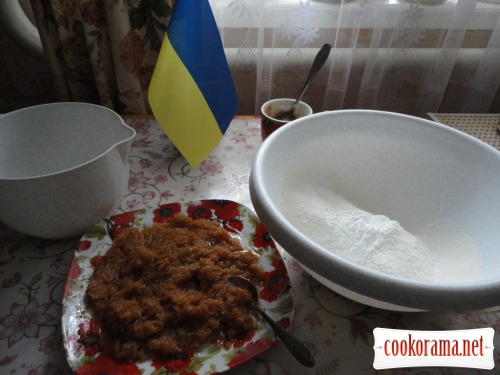 Knead dough. Cover with towel and put in warm place for 1 h. Knead risen dough. Divide in 30 pieces and make braids.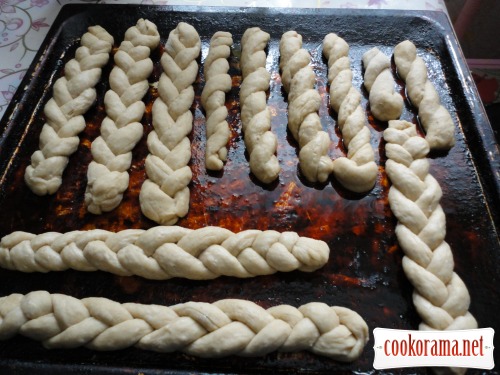 Let it rise. Smear with oil, sprinkle sugar and send in heated oven. Bake till golden color.