Panada with caramel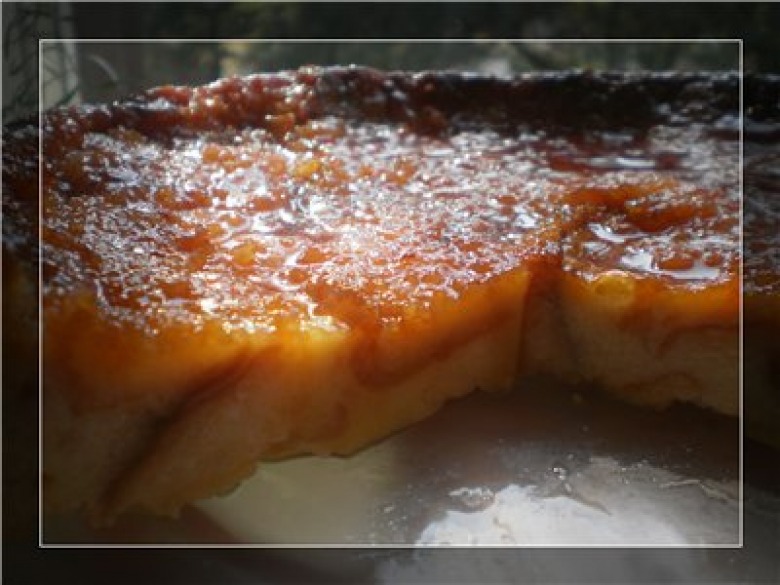 Ingridients
Ingridients
1 шт.
Ingridients
8 шт.
0,5 glass
1 шт.
2 glass
2 glass
1/4 glass
1/4 tsp.
Ingridients
1,5 glass
0,5 tsp.
1 glass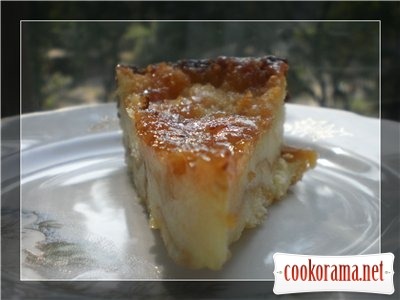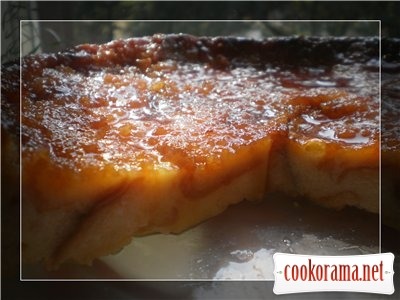 Preparation:
Beat eggs with sugar, add vanilla, milk and cream, rum and salt and stir well.
Cut baguette into pieces about 2 cm width. Add baguette in cream and leave for min 45 minutes in room temperature.
Pour sugar in a casserole, add vinegar and 0,5 glass of hot water. DO NOT STIRRING IT, put in a gentle heat for 10 minutes. When caramel is brown, add 0,5 glass of water again, stir quickly and pour in baking dish where you will bake a panada. Scroll well form with caramel so that caramel cover bottom and sides evenly. Cool it until caramel set.
Spread form with caramel with 3 tablespoons of butter, put bread, soaked in cream. Do not press!
Cut circle from parchment and put it on the panada, press a little. Put form with panada into a casserole with boiling water and bake in oven at175 degrees C for about an hour and 25 minutes until it golden yellow.
Sourse — food EVERYDAY